LifeWay Christian Resources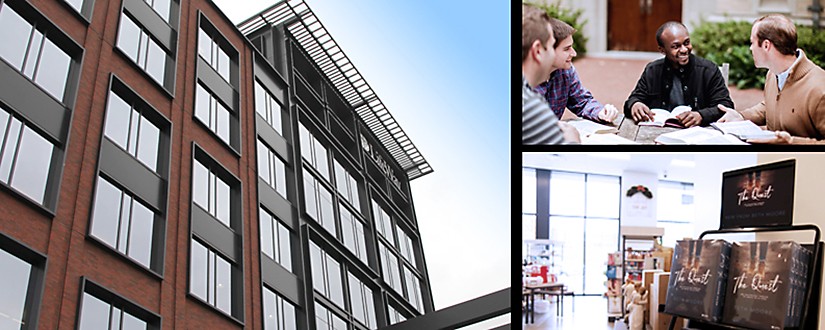 LifeWay Christian Resources is one of the world's largest providers of Christian resources, including:

Bibles | Bible Studies | Research | Events | Church Music | Church Supplies | Digital Services | Services

The company owns and operates more than 170 LifeWay Christian Stores across the nation, as well as the Ridgecrest Conference Center in North Carolina. LifeWay also publishes books and the widely-respected Christian Standard Bible translation under the B&H Publishing Group imprint.
LifeWay is a nonprofit organization that reinvests income above operating expenses in mission work and other ministries around the world.
Who We Are
The ministries of LifeWay Christian Resources have been centered in Nashville, Tennessee, since its founding in 1891. Today LifeWay's ministries reach across the United States and around the world through millions of Christian products used in more than 160 countries.
LifeWay directs its ministries through five divisions:
LifeWay Resources provides biblical solutions and services to support the Church in Her mission to make disciples. This is done through many ministries, resources, enrichment and training events, and age-group products, including small group studies, Vacation Bible School, leadership development, church consulting, evangelism, discipleship, music, worship, marriage, and parenting. Its B&H Publishing Group imprint produces Bibles, books, audio and video products, and church supplies, selling to bookstores, other retailers as well as academic institutions. B&H titles include The New York Times No. 1 bestsellers The Love Dare and The Vow, No. 1 CBS bestsellers I Am a Church Member and Fervent as well as the newly-revised Christian Standard Bible (CSB) translation. The division also serves churches and individuals through LifeWay's more than 170 retail stores nationwide.
LifeWay Insights includes LifeWay Research, one of the most respected Christian research organizations in the world, and corporate communications.

Information Technology partners with LifeWay's business division to develop and distribute digital resources. In addition, IT administers technology solutions and support within LifeWay, while providing a framework to guide future technological decisions.
Finance and Business Services is responsible for LifeWay's financial policies and general accounting and directs many key LifeWay business services including legal, investments, purchasing, real estate, strategic planning, corporate services, and human resources.
Organizational Development focuses on LifeWay's people strategies, culture development, change management, and includes the Human Resources Team and Leadership Development.
Thom S. Rainer, president and CEO, is the company's ninth chief executive. "From humble beginnings, LifeWay has grown into an international ministry by staying true to our vision of helping people and churches know Jesus Christ," says Rainer. "Nashville is our home — and a wonderful home it is. But the world is our field of labor, and we are passionate about sharing the gospel and providing biblically sound resources that exalt our Savior and encourage His followers."