Lifeway Leadership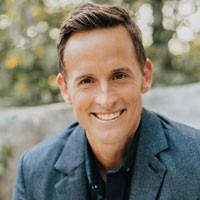 Ben Mandrell
President and Chief Executive Officer
Ben Mandrellwas elected the 10th president of Lifeway Christian Resources on June 28, 2019. As president and CEO, Mandrell provides vision and strategic leadership to the nonprofit organization headquartered in Nashville, Tennessee. 
Prior to joining Lifeway, he pastored churches in Colorado and Tennessee. A native of Tampico, Illinois, Mandrell graduated from Anderson (Indiana) University in 1998. He also holds a Master of Divinity degree from The Southern Baptist Theological Seminary in Louisville, Kentucky, and a Doctor of Ministry degree from Union University in Jackson, Tennessee.
Mandrell and his wife, Lynley, have been married since 2001. The couple has four children: Ava, Max, Miles and Jack.
Joe Walker
Senior Vice President and Chief Financial Officer
Joe Walker is senior vice president and chief financial officer of Lifeway. Prior to serving in this role, Walker served as corporate controller for 12 years. He has held various financial positions at Lifeway since 1986. As senior vice president, he gives oversight to several shared services within Lifeway, including distribution services, procurement services, investment services, facility management services, and corporate finance.
Walker is a CPA and holds a bachelor's degree with a major in accounting from the University of Tennessee, Martin. He lives in Hendersonville, Tennessee, with his wife, Lisa, and has two adult children who are both married. He enjoys playing golf and tennis with friends and spending time with his family, especially his four grandchildren Kinsley, Lainey, Molly Kate, and Whit.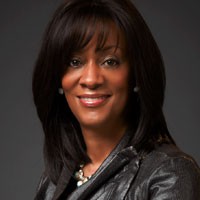 Connia Nelson
Senior Vice President and Chief Human Resources Officer
Connia Nelson is a business and customer focused corporate leader who has held a variety of leadership roles, from engaging frontline employees in a call center environment, to senior leadership responsibilities of end-to-end strategic Human Resource initiatives.
In her current role at Lifeway as the chief human resources officer, Nelson is a transformational HR business leader and change agent, driving people strategy and key business objectives to deliver on cultural values and the overall mission. 
Prior to joining Lifeway in 2016, Nelson worked for Verizon as senior vice president of Human Resources. Throughout her career, Nelson consistently created talent management strategies to acquire and retain top talent, increase the employer brand, optimize training-to-competency cycle time, enhance leadership diversity, deliver total rewards, accelerate employee engagement, and build a strong succession plan.
Nelson holds a bachelor's degree from Indiana State University and a master's degree in organization management from Dallas Baptist University. She and her husband, Darrell, have one daughter Adriel, who is married to Leroy, and two grandchildren.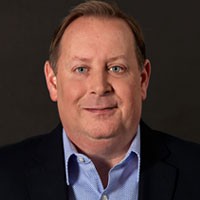 Chris Knight
Senior Vice President and Chief Legal Officer
Chris Knight is senior vice president and chief legal officer. Knight joined Lifeway in 2018 as vice president and general counsel, overseeing Lifeway's legal department. 
Knight came to Lifeway from the Pilot Flying J Corporation, where he served as the chief compliance officer since 2015. Prior to Pilot Flying J, Knight worked for the McDonald's Corporation as senior counsel and director of Compliance and Privacy. 
A native of Ohio, Knight earned a Bachelor of Arts in Communication and Public Relations at Miami University in Oxford, Ohio, and a Master of Science in Sports/Business Administration at Ohio University. He graduated cum laude from The John Marshall Law School in Chicago.
Knight and his wife, Michelle have three children—Jack, Carter, and Campbell.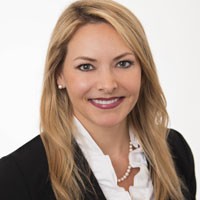 Jamie Adams
Senior Vice President and Chief Information Technology Officer
Jamie Adams is senior vice president and chief information technology officer (CITO). Adams came to Lifeway from Mspark, a national advertising company in Birmingham, Alabama, where she served as chief information officer since 2016. Prior to Mspark, she was chief information officer at The Cliffs, a private equity-backed hospitality and real estate company. Adams has 20 plus years of success in providing business and technology solutions that improve value proposition and increase profitability, energize and transform growth-oriented companies.
A native of Georgia, Adams has a Bachelor's in Business Administration/Management Information Systems from the University of Georgia in Athens and an MBA from the University of Alabama in Tuscaloosa.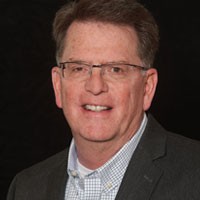 Bill Craig
Senior Vice President of Publishing and Ministry Experiences
Bill Craig is senior vice president of Publishing and Ministry Experiences. He gives leadership to B&H Books, B&H Academic, Holman Bibles, Media and Films, Publishing Technology, Kids, Students, Women, Adult, and Black Church Ministries, Lifeway Leadership, Lifeway Worship, and Global Publishing. Craig has held a variety of positions since coming to Lifeway in 1989 as an editor of Student curriculum materials. He previously served as director of publishing for the former Church Resources Division. Prior to coming to Lifeway, Craig served churches in Indiana and Arkansas.
Craig is married to Sarah Grady Craig and they have one daughter, Nancy, and three grandchildren.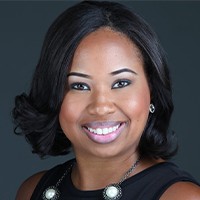 Kimberly Massey
Senior Vice President and Chief Marketing Officer
Kimberly (Kim) Massey is senior vice president and chief marketing officer (CMO). As CMO, Massey is responsible for the strategic direction, development, and execution of Lifeway's brand and marketing strategy. Massey came to Lifeway from Kimberly-Clark in Atlanta where she was a global marketing leader. She began her career with Citigroup as a sales trader and later transitioned to PepsiCo where she was a senior brand manager and served on the PepsiCo CMO Council. 
With more than 13 years of experience with top Fortune 500 companies, Massey has a proven track record as a strong leader who collaborates well and effectively influences key initiatives that deliver on business strategies and KPIs.
Massey holds a Bachelor of Arts in Economics with a minor in Management and Organization with honors from Spelman College in Atlanta. A native Nashvillian, Massey is a graduate of The Harpeth Hall School. She and her husband, Terrell, have a 2-year-old daughter, Tori Evelyn.