Christmas Gift Guide for Her
Christmas is a season of gathering and gift-giving as we share with loved ones and friends the gift Christ is in our lives. But finding the perfect gift during the Christmas season can be a challenge as you balance your budget and the desire to find the perfect gift. Lifeway offers a wide variety of affordable, meaningful Christian gifts that will encourage her, teach her, and reflect her faith in God.
Here are our favorite gift ideas all the women in your life would enjoy!
Browse our selection of women's study and devotional Bibles designed specifically for women to help them find inspiration, encouragement, guidance, and wisdom throughout Scripture. These Bibles are great gifts for women at any stage of their faith journey. Many include devotions, insights, and teachings from many of the top women's authors and teachers.
The Lifeway Women's Bible is designed to assist women of any age as they study God's Word. It includes an in-depth collection of inspirational articles, devotional commentary, study tools, and other Bible reading helps from prominent voices in the Lifeway Women community, such as Priscilla Shirer, Angie Smith, Kelly Minter, and more.
The She Reads Truth Bible aims to live at the intersection of beauty, goodness, and Truth. Featuring devotionals by the She Reads Truth team, and Scripture reading plans that include supplemental passages for deeper understanding, this Bible invites every woman to count themselves among the She Reads Truth community of "Women in the Word of God every day."
Bible personalization adds the perfect special touch to the Bible you're gifting. Shop all Bibles that are eligible for personalization here.
Bible covers are great accessories for a brand new Bible, whether they help you protect the cover, carry the Bible with you, or look stylish. So while you browse our Bible selection for gifts this Christmas, be sure to look at our selection of Bible covers!
Are you shopping for an avid reader, someone looking to grow in her faith, or the perfect book to help someone through a difficult time in life? You can find the perfect one in our selection of great books for women including Pilgrim from Ruth Chou Simons, as well as works from Scarlet Hiltibidal, Jen Wilkin, Lysa TerKeurst and more.
Devotionals are a great way to blend daily Bible reading with wise applications from popular and trusted authors including Kelly Minter, Christine Caine, Annie F. Downs and Ruth Chou Simons. Help the women in your life apply Scripture to their lives in new ways with one of these amazing devotionals.
An age-old practice, journaling helps you process complex thoughts, reflect on life, record the past, and record wisdom and lessons to come back to or pass along to others. Help the woman in your life continue (or begin!) this practice with these great journals, which are also fantastic companions for note-taking during the Sunday sermon or week-night church gatherings.
Lifeway's Bible studies make great gifts for anyone wishing to grow closer to God. They teach biblical truths and show how to apply God's Word to daily life. Often focused on a specific topic or book of the Bible, these studies make a life-long impact on women of any age (although you can also browse for studies written specifically for teen girls).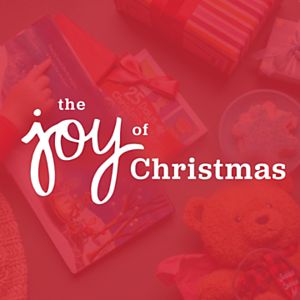 Browse our wide selection of Christmas gifts for the special people in your life.