Daily Discipleship Guide
Connect In-Home Discipleship to the Life of Your Church

This is a time when people are turning to God for answers, for help, and for hope. But for many, the church is inaccessible. A Daily Discipleship Guide helps church members stay engaged with God's Word, their group, and their church.
A Daily Discipleship Guide is designed to guide the group's conversation while meeting, but five daily devotionals are included to reinforce the session content all week long. This combination allows for a great group experience but continues the learning even after the meeting.
But more broadly, the Daily Discipleship Guide creates an aligned pursuit of God within the entire church body, by leading them through God's Word in the same passages at the same pace. In this time of disconnection from the church building, you can still be together in spirit, not just during group time but all through the week.
The Daily Discipleship Guide features and benefits:
Content and questions for weekly small group meetings
Daily devotions to reinforce learning after the group meets
Guest friendly—no pre-meeting study required
Easy to train new leaders
Five daily devotions that help create the habit of consistent Bible reading
Available in print or eBook versions
NEW! Easier eBook delivery—order multiple eBooks for your entire group
Traditional Bible Study
Participants meet in a group to discuss what they learned from each Bible study session.
Daily Discipleship Guide Approach
Participants meet as a group first and then reinforce what they learned and discussed through five daily devotions (and for some, in smaller discipleship groups later in the week).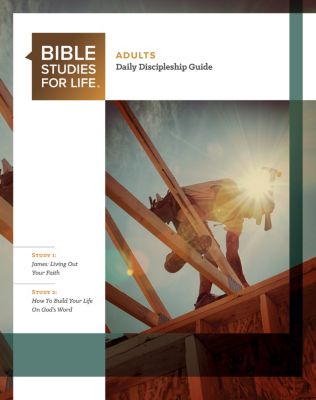 Bible Studies for Life
Daily Discipleship Guides
Bible Studies for Life is designed to help adult groups make disciples through comprehensive, in-depth Bible study. Each year, this series addresses the eight spiritual markers found in maturing believers to ensure that participants are getting a balanced approach to discipleship.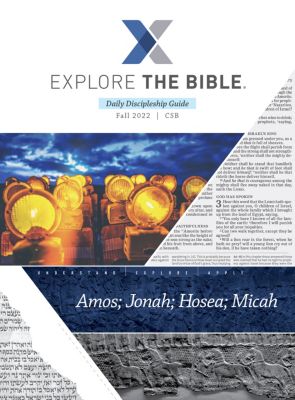 Explore the Bible
Daily Discipleship Guides
Explore the Bible takes groups book by book through Scripture, framing every passage in its appropriate biblical, cultural context. The result is a framework for both knowing and living out God's Word in personal and transformative ways. Of course, one of the easiest ways to learn God's Word is to read it every day. The Daily Discipleship Guide helps participants do just that.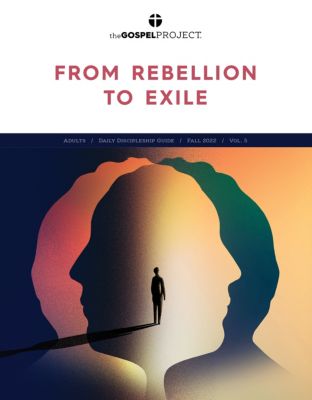 The Gospel Project
Daily Discipleship Guides
The Bible is not a collection of stories. It is one story of God's plan to rescue His people from sin and death. It is the story of redemption, the gospel message of Jesus Christ. With the Daily Discipleship Guide, the addition of five daily devotions will encourage group members to read the Scriptures for themselves and see how the grand story of the Bible unfolds and impacts the entire world.