Practical Biblical Wisdom for Every Season of Your Marriage
An 8-Session Small Group Bible Study for Couples
From the engagement ring to the years after the wedding band, each season of marriage requires renewed commitment, fresh perspective, and practical Biblical wisdom. Each of the 7 "rings" outlined in this 8-session study will guide couples to begin with the end in mind, ultimately leading to lasting and fulfilling relationships in every stage of marriage. Join author Jackie Bledsoe as he walks through the 7 rings: the engagement RING (the beginning), the wedding RING (the commitment), discoveRING (the real you), perseveRING (the work), restoRING (the fixing), prospeRING (the goal), and mentoRING (the payback).
This Study Will Help You
Discover the covenant you made and live out your calling as a couple.
Invest in your relationship with your spouse while growing in your relationship with Christ.
Equip yourself to thrive in each new stage of marriage.
Dig deeper into Scripture and your marriage relationship alongside other couples.
Ways Churches Can Use This Study
Couples counseling sessions
Marriage enrichment ministries
Small group studies
Mentoring opportunities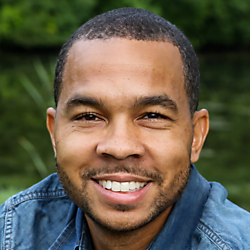 About Jackie Bledsoe
Jackie Bledsoe is a professional blogger, author, and speaker, but first and foremost a husband and father who encourages men to better lead and love their families. He's the author of The 7 Rings of Marriage book and Bible study, and with his wife, co-hosts The 7 Rings of Marriage Show, where they share practical marriage lessons, and interview other couples who have lasting and fulfilling marriages. Learn more at JackieBledsoe.com.