 Black Church Life LifeWay
Serving Urban and Multi-Cultural Churches
Black Church Life exists to serve urban and multi-cultural pastors, ministries, and lay leaders through authentic Bible studies, resources, and events that understand their unique ministry needs and point-of-view.
27th Annual Black Church Leadership and Family Conference
FREE Online Event

AVAILABLE ON DEMAND NOW THROUGH AUGUST 31, 2020
This is the premier worship and leadership development event for black churches. For 2020, Black Church Life and Family Conference is being held online at no cost so that we can all still worship together amidst social distancing guidelines.

Each day we will have morning and evening exposition, plus plenty of workshops from all ministry areas.




See what others are saying about the Black Church Life event.

YOU + Bible Studies for Life
YOU is now aligned with Bible Studies for Life making it possible to study the same biblical passage every week as a family. Click on the links that follow for more information and to begin studying great lessons with your teens and kids today.
God's Most Important Creation (5 Session Study)
If you asked your kids and preschoolers What is God's most important creation? What would they say? Now you can help kids of all ages understand the story of creation and how they are the most important creation of all. Includes five digital, easy-to-use Bible study sessions fill with fun activities.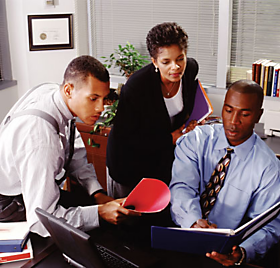 Article and Conversations from the Black Church Community
Big Results
Big Results: Sunday School & Black Church Life is a call for Sunday School renewal in Black and Multi-ethnic churches. It is a battle cry to rally the forces of goodwill and to revive a quality Sunday School experience for people of color. It is a declaration of war against biblical illiteracy and the lack of religious education that are far too prevalent in many churches.
DigitaleBookRental
Starting at
Sale
Regular
View in Cart
Choose Item
Choose Item
View Details
View Details