Mediterranean Cruise with Lysa TerKeurst 2024
Explore Ancient Locations on a Mediterranean Cruise
August 25 - September 3, 2024
You're invited to the adventure of a lifetime! You'll enjoy incredible scenery while worshipping the one who created it all.
End summer with a splash with ten days of music, teaching, and fellowship while cruising aboard Royal Caribbean's world-class Odyssey of the Seas cruise ship. Sail the Greek Isles, stopping for day expeditions to Rome, Naples, Mykonos, Athens, Ephesus, Santorini, and Chania. 
Expect to sightsee, relax, worship, and be encouraged and challenged spiritually while on board. Bring your lifelong friends, sister, spouse, Bible study group, women's ministry, and your sea legs.
When you cruise with Lifeway, you'll experience more than the average cruise vacation. This will be a cruise you'll never forget. 
Lysa TerKeurst
Lysa TerKeurst is president and chief visionary officer of Proverbs 31 Ministries and the author of six New York Times bestsellers, including Good Boundaries and Goodbyes, Forgiving What You Can't Forget, and It's Not Supposed to Be This Way. She writes from her family's farm table and lives in North Carolina.
Connect with her at lysaterkeurst.com or on social media @LysaTerKeurst.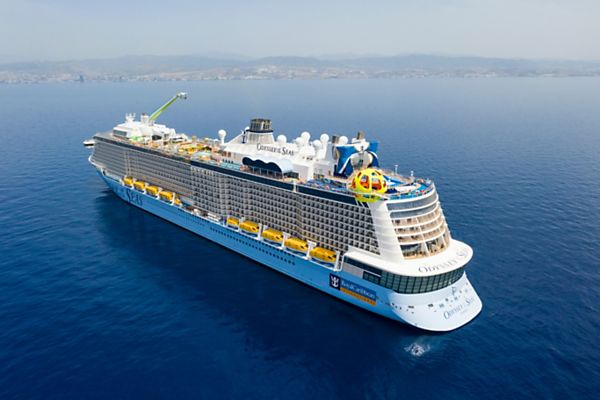 Odyssey of the Seas
Join us aboard one of Royal Caribbean's newest cruise ships for a 9-night incredible cruise through the Mediterranean. Cue the thrills with unforgettable experiences while digging in to delicious dining from around the world, or while soaking up the sun at a newly designed resort-style pool deck that brings the summer vibes poolside.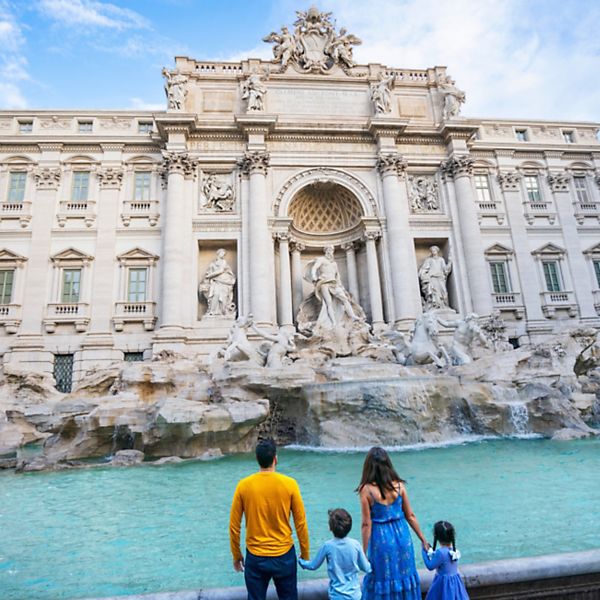 Sunday, August 25
Rome (Civitavecchia), Italy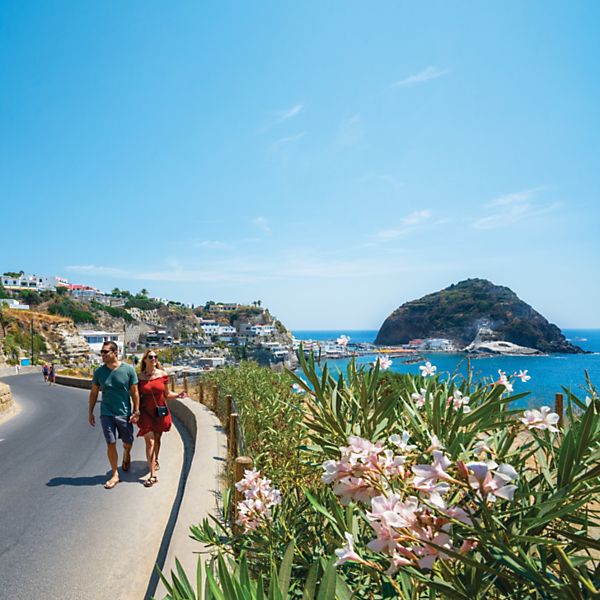 Monday, August 26
Naples, Italy
Tuesday, August 27
Cruising
Wednesday, August 28
Mykonos, Greece
Thursday, August 29
Athens (Piraeus), Greece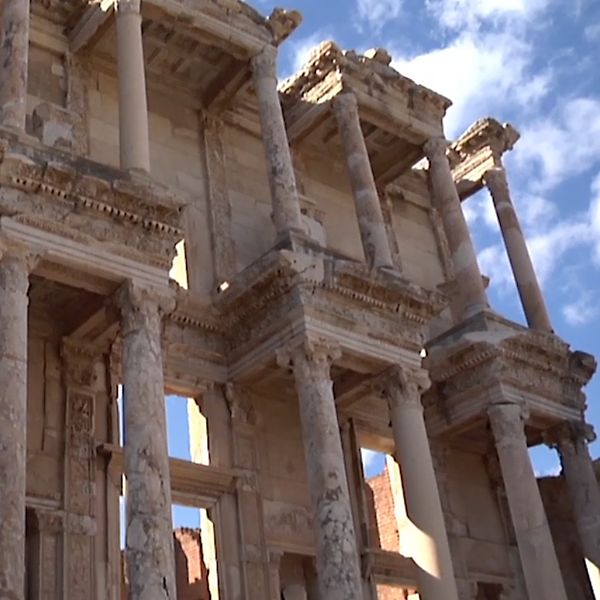 Friday, August 30
Ephesus (Kusadasi), Turkey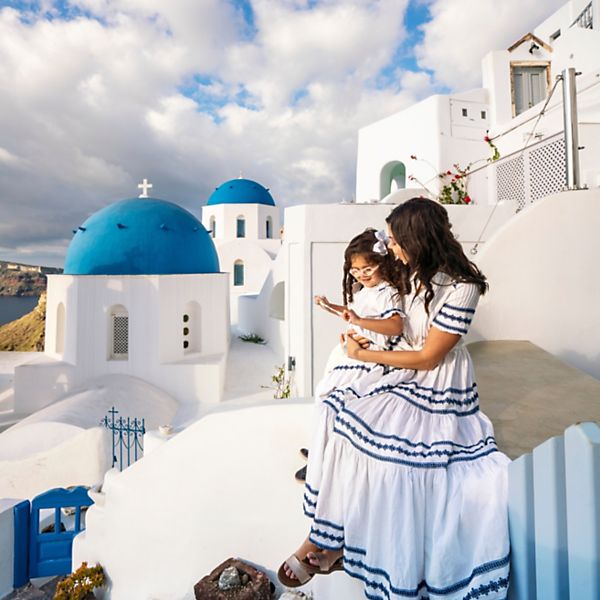 Saturday, August 31
Santorini, Greece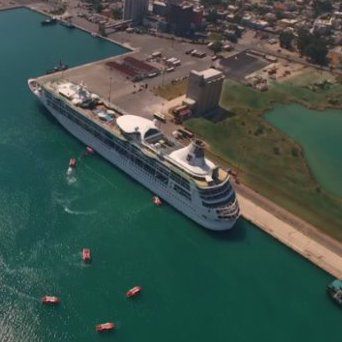 Sunday, September 1 
Chania (Souda), Crete, Greece
Monday, September 2
Cruising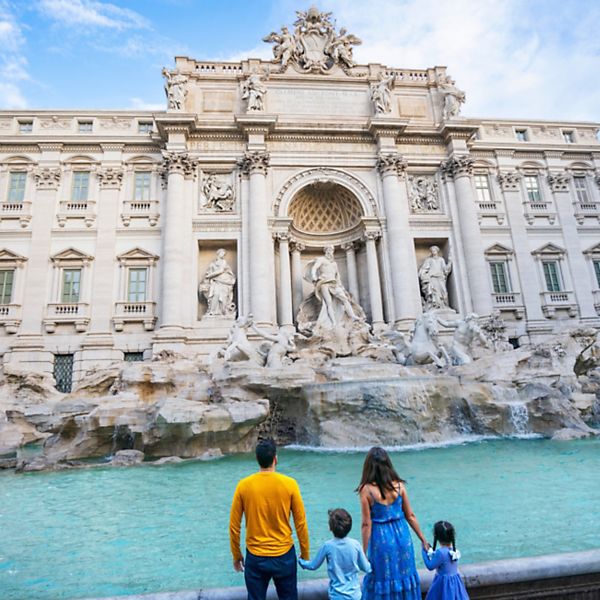 Tuesday, September 3
Rome (Civitavecchia), Italy
Pricing
If you have a disability and need an Accessible Cabin, please call Lifeway Customer Service at 800.254.2022.
Ocean View
Ocean View - 2N | $1,980 | Holds 1-2 people

Ocean View - 1N | $2,110 | Holds 1-4 people
Balcony 
Ocean View Balcony - 4D | $2,050 | Holds 1-2 people

Ocean View Balcony - 2D | $2,150 | Holds 1-2 people

Ocean View Balcony - 1D | $2,270 | Holds 1-4 people
Suites
Junior Suites - J4 | $3,710 | Holds 1-4 people

Junior Suites - J3 | $4,100 | Holds 1-4 people

Grand Suite One Bedroom - GS | $7,390 | Holds 1-4 people

Owners Suite - OS | $10,700 | Holds 1-4 people

Grand Loft - GL | $14,900 | Holds 1-4 people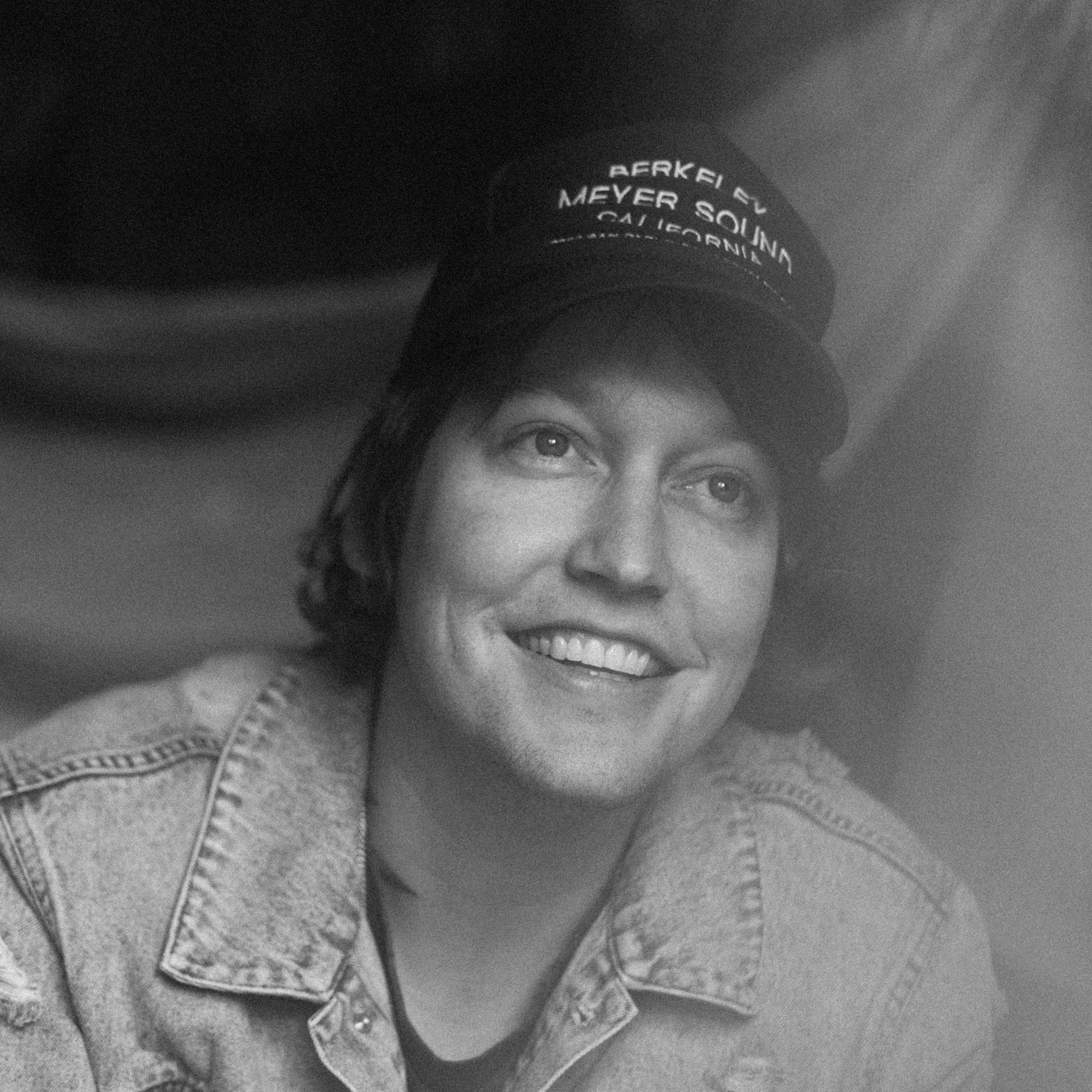 Mack Brock
Mack Brock has been a worship leader and songwriter for over two decades. He has co-written songs that are sung in churches all over the world, including O Come to the Altar, Do It Again, Resurrecting, I Am Loved, and Greater Things.
Growing up as a pastor's kid, Mack started leading worship at his dad's church in high school. He then spent ten years as the music producer and a worship leader with Elevation Worship. Even after all these years, his greatest passion is still to see people encounter Jesus through worship. He has seen first hand how music can impact a person and how God can show up in a room when people worship together.
Mack lives in Charlotte, NC with his wife and their three kids.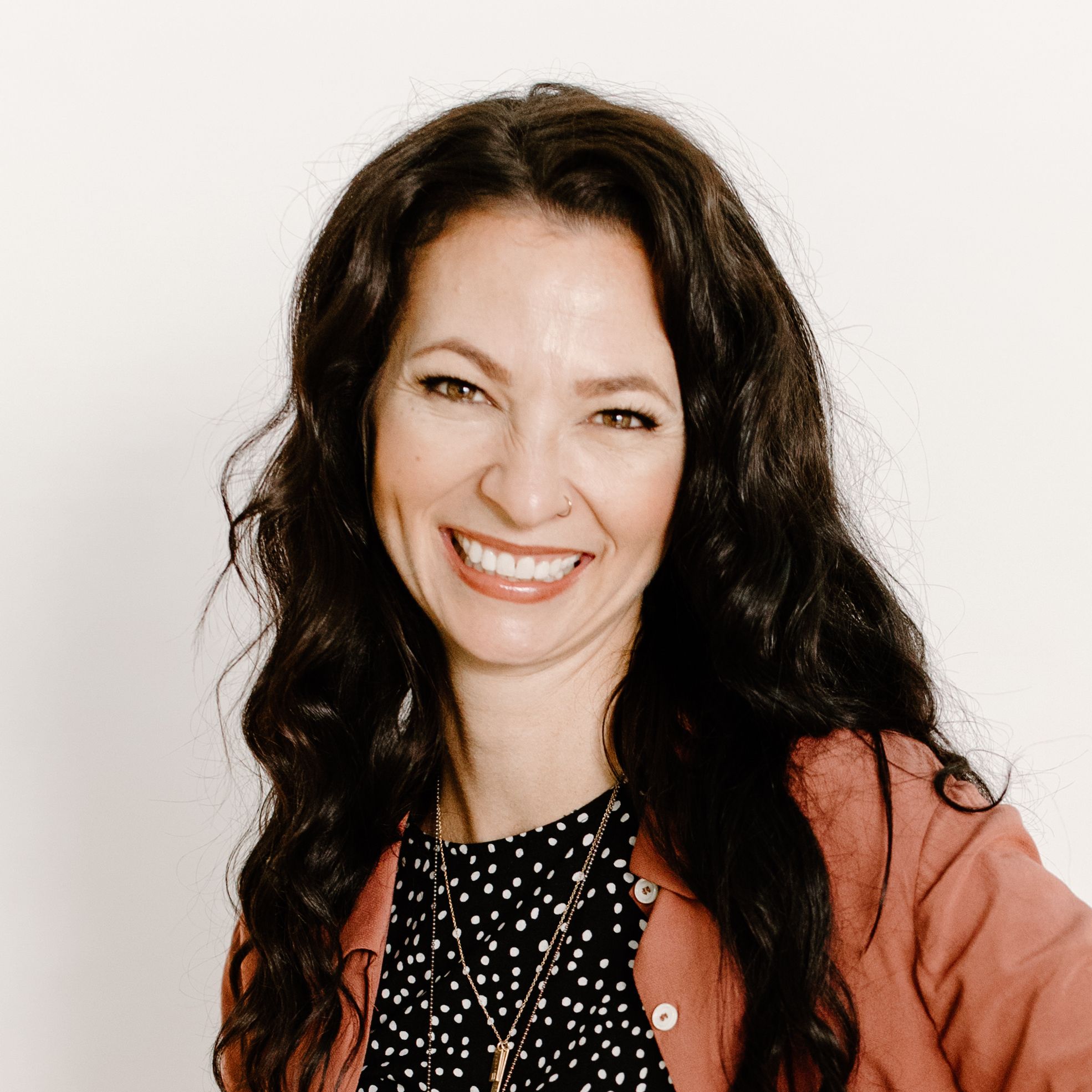 Meredith Brock
Meredith Brock is the CEO of Proverbs 31 Ministries and the co-host of the Proverbs 31 Ministries Podcast. She is passionate about seeing the God transform lives through his Word.  Meredith is married to worship leader, Mack, and is a Mom to two adorable kids, Harvey and Cyrus, as well as a foster mom. You can connect with Meredith on Instagram at @meredithbrock.
Onboard Activities & Attractions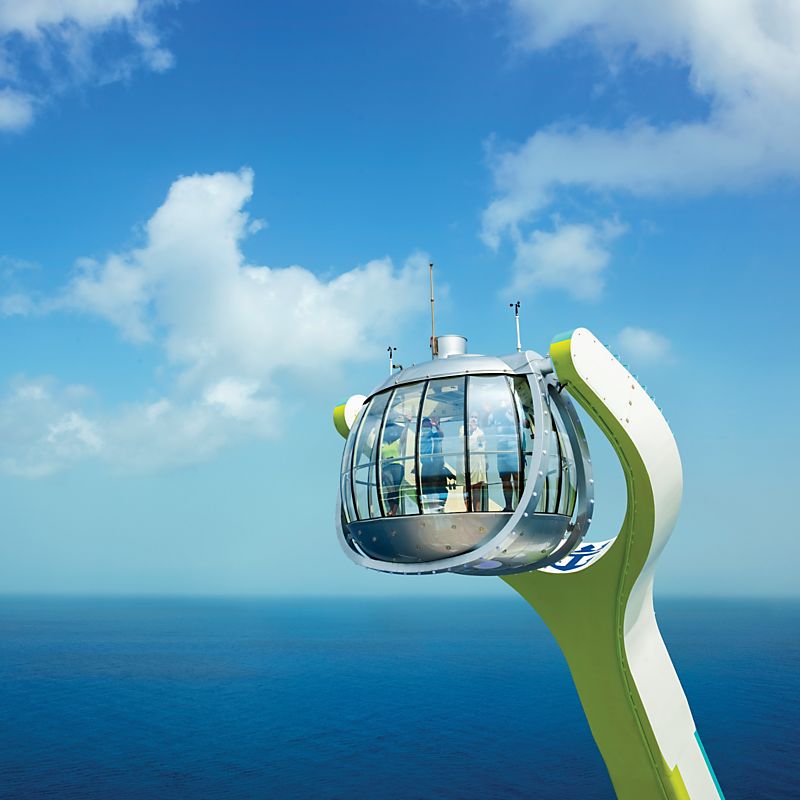 North Star
Leave it to Royal Caribbean International to literally and figuratively take you to a higher place. Simply step into the intimate, jewel-shaped capsule, and gently ascend over 300 feet above sea level, where you can take in breathtaking views of the ocean, the ship, and the exciting destinations that we visit.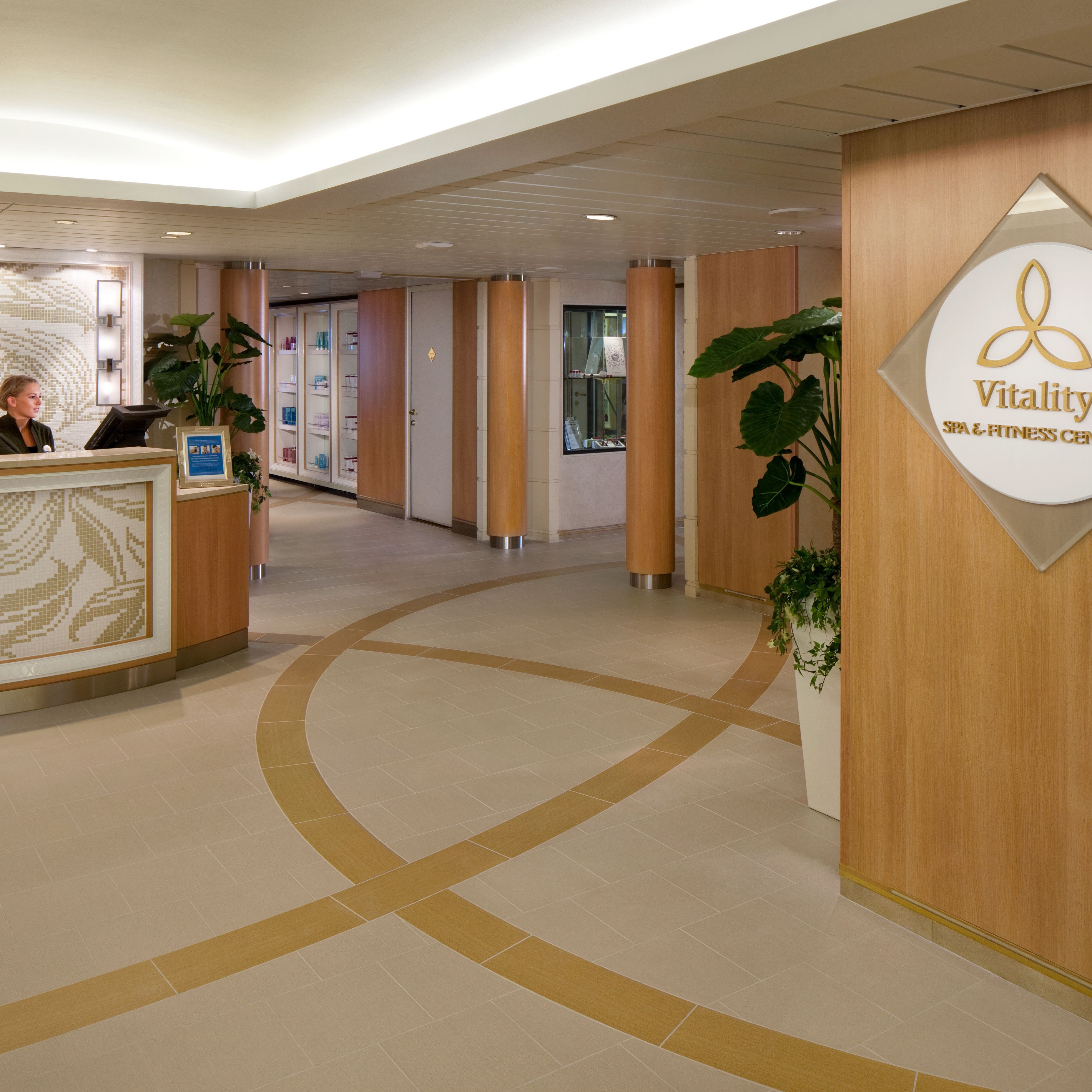 Spa
Emerge renewed, relaxed and rejuvenated at the Vitality℠ Spa. Take your pick with options including massages, wraps, facials and acupuncture, hair and nail services and more.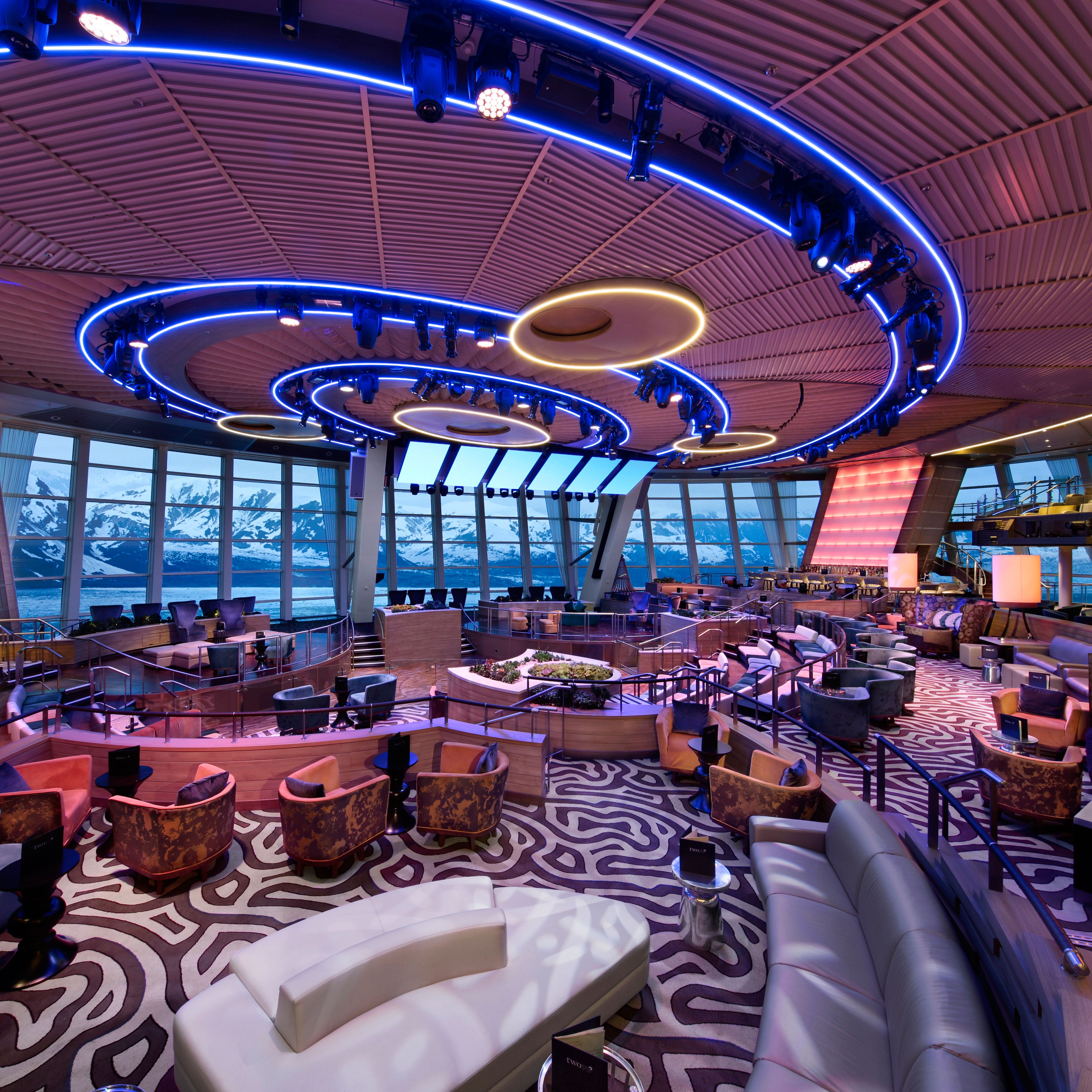 Two70
Start a relaxing morning or afternoon in the beautiful Two70 venue that boasts a stunning 270 degree view of the incredible surroundings we'll find ourselves in the Mediterranean! Or stop by in the evening to enjoy a show that highlights the state-of-the-art technology.
Additional Activities
Other activities and attractions include shows in the Royal Theatre and other venues, Indoor and Outdoor pools and hot tubs, a fitness center.
Bringing kids? Royal Caribbean provides free onsite programs for babies-teenagers.
Highlights for kids (and adults!) include Bumper Cars, Rock Climbing, RipCord by iFLY (skydiving), a Surf Simulator, Basketball Court, and so much more!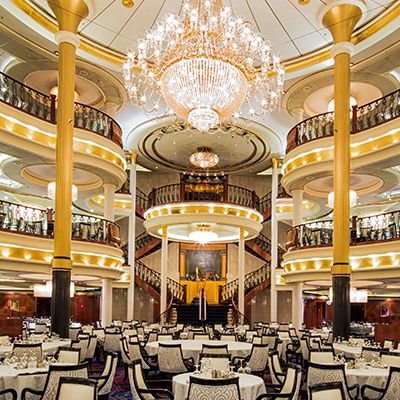 Main Dining Room
(Included in rate)
Sweeping, multi-level ambience, world-class cuisine and the most attentive staff at sea — welcome to the Main Dining Room. Dinner is an unforgettable affair featuring extraordinary personal service from your dedicated wait staff in a fantastic experience and a new menu each evening.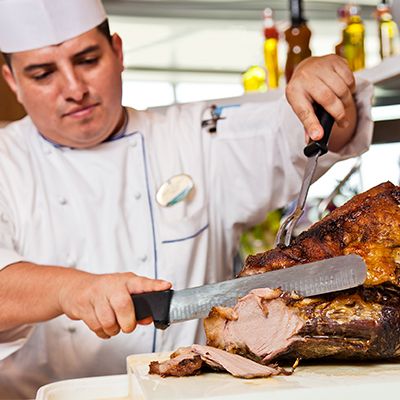 Windjammer
(Included in rate)
At Windjammer Marketplace, you'll get to explore the world dish by dish. This buffet-style food spot is open for breakfast, lunch, and dinner and is the perfect option for anyone who wants to keep it simple or quick. You'll never go hungry here thanks to multiple stations serving all the options you could want!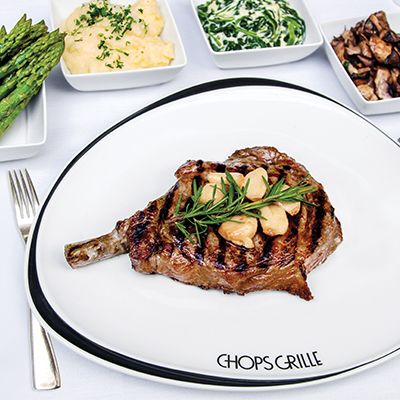 Chops Grille
(Specialty dining, additional cost)
For more than a decade, the chefs of Chops Grille have proudly presented quality, hand cut steaks at this hallmark Royal Caribbean restaurant. Now, they give you a fresh twist on a favorite, with a revamped menu that brings a contemporary flair to traditional steakhouse offerings.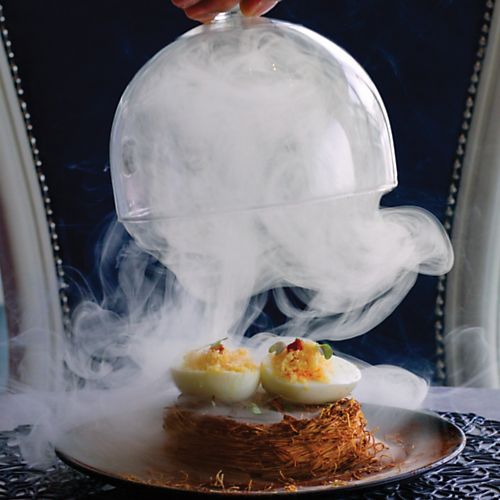 Wonderland
(Specialty dining, additional cost)
Wonderland Imaginative Cuisine is all about pushing the culinary envelope. Dishes are designed to tantalize your taste buds and present a visual feast. Find crispy crab cones topped with fluffy avocado mousse, gazpacho served with pepper spheres and bread foam, and dreamy desserts that will take your breath away.
Other Free Dining
The Cafe @ Two70, Sorrento's Pizza, Cafe Promenade and more.
Other Specialty Dining
Teppanyaki, Giovanni's Italian Kitchen, and more.
*Specialty Dining Options are an optional, additional cost.
Pricing Information
Prices are per person, based on double occupancy

An additional conference fee of $199 will be added to each reservation

Taxes and Royal Caribbean fees added during checkout

Airfare not included
Payment Options and Deposits
Payment Plans
Guests may choose to pay for their cabin in full at time of booking or to use one of the payment plans listed below.
Pay Monthly - after paying the non-refundable deposit at time of booking, the remaining balance will be split into equal payments by automatic charge to the provided credit card. The first payment is charged one month after the date of booking.

Three payments - guests pay the non-refundable deposit, a second payment, and a final payment 60 days prior to sailing. 
Deposits
Each guest must pay a non-refundable deposit based on the list below in addition to a $35 non-refundable booking fee.

$400 - Interior 

$500 - Ocean View and Balcony

$600 - Suites