Lifeway Women Academy
A Biblical Training Event for Women
At the Lifeway Women Symposium, we gathered to learn from leading women theologians about biblical hermeneutics, the cultural context of the Bible, and inductive Bible study.

Now, you can experience this event from anywhere with digital access.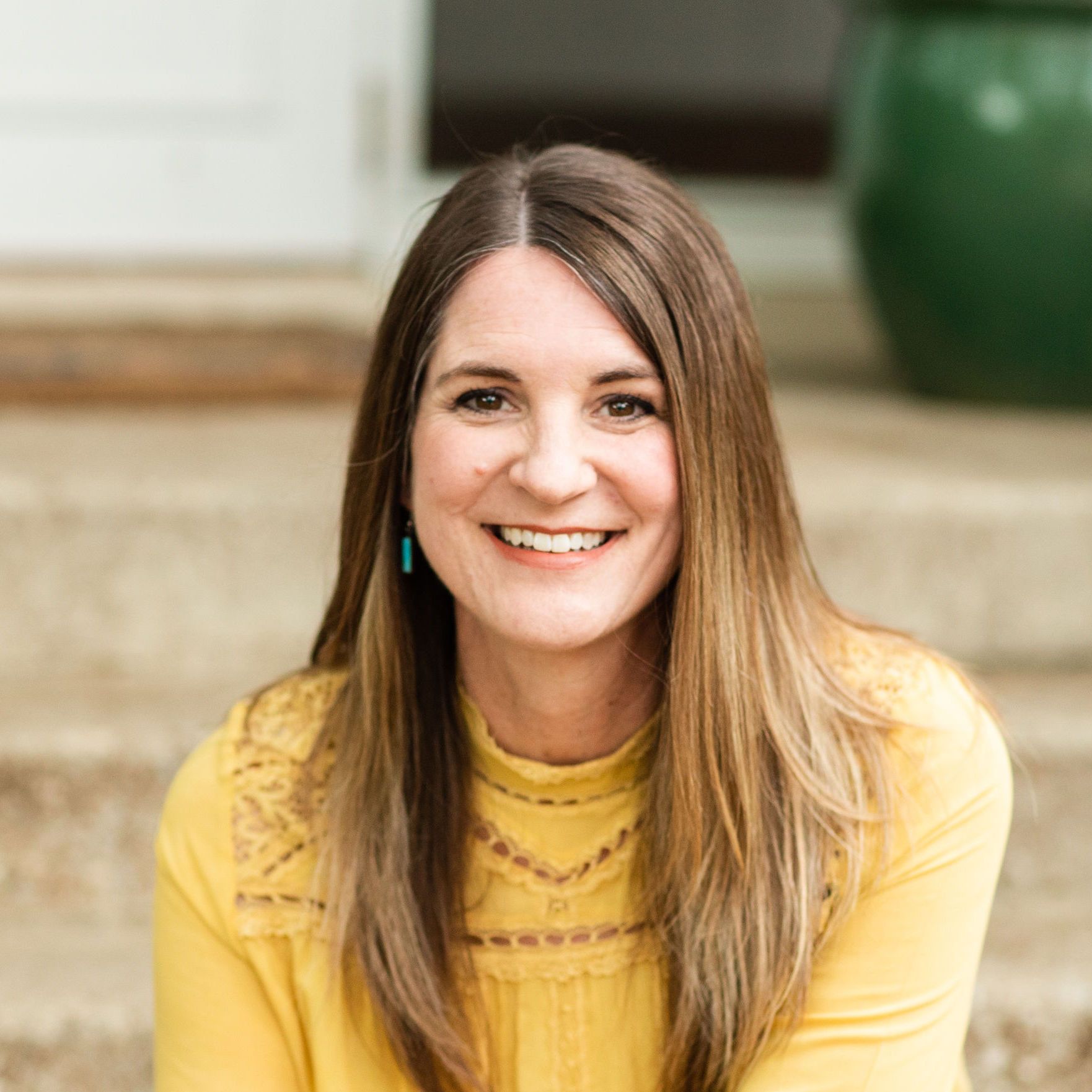 Featuring Keynote Speaker Jen Wilkin

Jen Wilkin's passion is to see others become articulate and committed followers of Christ, with a clear understanding of why they believe what they believe, grounded in the Word of God. At Symposium, we'll learn to do just that—become women who are confident and equipped to read and study God's Word to know Him more fully.
Practical Theology of Spiritual Formation | Kelly D. King
Physical formation is seen in the body, but spiritual formation is the inner transformation of becoming more like Christ in order to serve others. In this session, you'll learn both the theological elements of spiritual formation as well as the process elements that shape who we are and who we are becoming in Christ. It is a life-long process that involves spiritual disciplines but is more about the work of the Holy Spirit who transforms and conforms us to be more like Jesus each day as we submit to Him.
Hidden Gems: How Mining the Old Testament's Historical and Cultural Context Illuminations Our Perspective | Katie McCoy
The Old Testament has been misunderstood to accuse the Bible of gender oppression. Some scholars even claim the Bible enabled and established abuse of the vulnerable. But if God's laws reveal God's character, are we missing something? Discover how some of the most challenging Old Testament passages defended the dignity of vulnerable women and how our modern readings of Scripture may hinder our understanding of these hidden gems.
The World and Culture Where Jesus and the Apostles Lived | Paty Namnún
Knowing the historical and cultural context of the New Testament can help us to understand and interpret it in a better way. It also helps us to see more clearly what the Bible refers to when it says that Jesus came at the right time.
Enriching Your Bible Study | Dr. Julia B. Higgins
Have you wondered if there is more to Bible study than your current method? Come learn a process that will equip you to study the Bible well, will encourage your soul as you seek God in His Word, and will empower you to teach others.
Digital Tools to Advance your Study, Teaching, and Discipleship | Jennifer Lucy Tyler
Do you want to dig deeper into biblical theology and lead the way for others? Logos is here to help. With reliable resources superior to Google for theological questions, Logos is useful for every Christian—not just pastors. Learn how to study the cultural and historical context in Scripture, better understand the original languages, do in-depth exegesis, and leverage a massive theological library to accomplish what may have taken weeks in a matter of minutes in this interactive training.
Can I Trust the Bible? | Melissa B. Kruger
We're often told to read the Bible, study the Bible, and memorize the Bible. But one question we all need to consider is: Can I trust the Bible? This session will focus on the reasons we can confidently trust the historical accuracy of the Bible, as well as the spiritual guidance it offers us as the Word of God.
Inductive Bible Study | Courtney Doctor
The Inductive Method of studying the Bible helps ground you in the text and faithfully interpret a passage. This workshop will help you better understand context, give you tools to observe and interpret a passage, and help you faithfully apply the Bible to both your life and the lives of those you teach and disciple.
Themes, Symbols, and Motifs in the Bible
The Bible is one big cohesive story from beginning to end. And, as you would expect from a unified piece of literature, certain themes develop throughout the story. This workshop will equip you to more faithfully see and teach themes in the story of Scripture—and rejoice in the beauty of the One the story is all about.
Found in Translation: Learning and Utilizing the Biblical Languages for Personal and Public Bible Study and Teaching | Courtney Veasey
Access to the original Hebrew and Greek languages of the biblical text is invaluable for enhancing the study and teaching of Scripture. The task is tough but possible, and certainly worthwhile! Join this session of exploring the value, purpose, and joy of learning the biblical languages for use in your personal and ministry settings.
Reading the Bible as a Literary Text | Dr. Karen Swallow Prior
From poetry to prose, history to prophecy, satire to song, the Bible contains many different literary genres. Knowing how these genres work, why the form matters, and how to read genres according to the rules of the genre makes the reading of Scripture deeper, richer, and more meaningful. This session will introduce some of the many literary genres included in the Bible in order to engage with biblical texts in ways that will both delight and instruct.
The Bible in Practical Ministry | Lilly Park
The Bible is full of knowledge and wisdom from God. It's also practical for our everyday lives. This session will show how the Bible could be used for common life issues or challenges.
In Partnership with Southeastern Baptist Theological Seminary
FREQUENTLY ASKED QUESTIONS
What is Lifeway Women Academy?
Lifeway Women Academy is a platform for online, on-demand courses for women, by women. We'll be adding more courses soon.
What is Symposium: A Lifeway Women Academy Event?
Symposium is a kick-off event for Lifeway Women Academy. We'll have two days of teaching on biblical literacy from Jen Wilkin and other leading women theologians.
Do I have to attend Symposium to be part of Lifeway Women Academy?
No. We thought it would be fun to have a launch event for the initiative, but you do not have to attend Symposium to enroll in a course through the Academy. You also do not have to enroll in an Academy course in order to attend Symposium.
How long will I have digital access to Symposium?
You will have unlimited access to all teaching sessions, breakouts, and panel discussions from the time of purchase through March 20, 2023.
What is included with Symposium digital access?
Unlimited access to all teaching sessions, breakouts, and panel discussions from the time of purchase through March 20, 2023.
Can men attend Symposium or participate in Lifeway Women Academy?
Men are more than welcome to attend or participate. However, the majority of participants and attendees will be women.
Can I get seminary or college credit by attending Symposium?
No. Lifeway Women Academy courses and events are not accredited. We hope women who would like to pursue a certification or a degree in theological studies will check out the programs available through accredited colleges and seminaries.