Angie Smith Books & Bible Studies
---
Best-Selling Author and Popular Speaker
Angie Smith is a popular speaker, best-selling author, and blogger. Her greatest passion is to make the BIble feel accessible and relevant by sharing her ups and downs along the way as she encourages others in their faith. She lives with her husband and daughters in Nashville, Tennessee.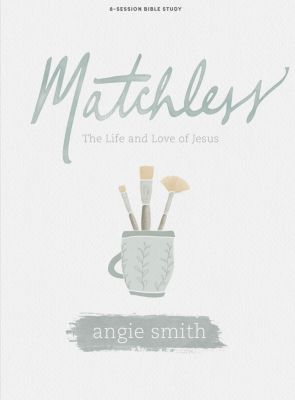 Matchless Bible Study
Join Seamless author Angie Smith in this 8-session search for truth as she unfolds the story of our matchless Savior—His mission, miracles, and message.
Books & Bible Studies by Angie Smith