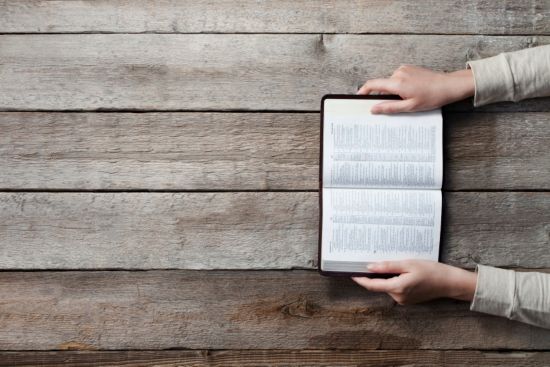 The support and love of a small circle of friends can nurture a woman in a unique way. This circle of friends can have multiple names—"small group," "life group" or "women's ministry"—but they all accomplish the same tasks: they provide acceptance, affirmation and accountabilty to those involved, and they are founded on the principles of the Bible.
You can begin a small-group ministry for women in your church and community. Keep these seven suggestions in mind.
1. Pray for one another and become sensitive to personal needs.
Prayer is key to any ministry, especially during the startup stage, when wisdom and guidance from the Lord are essential. A small prayer group may become the catalyst for other groups.
2. Survey the women of your church.
In order to identify needs and design appropriate groups, listen to the women of your church and community. In doing so, you may choose not to duplicate other groups and start new ones.
In any case, your local needs—not someone else's model—should determine your agenda.
3. Develop Bible study groups as a foundation.
Bible study is the most common type of women's small group.
A personal commitment to the Lord and His Word should be expressed through participation in systematic Bible study. Christian women are interested in spiritual growth and enrichment which can be promoted through group involvement.
4. Prioritize missions and community outreach.
Women's enrichment ministry should include missions groups with a focus on exciting and relevant education, awareness and involvement.
5. Work closely with your church staff.
Responsibility for leadership of the church has been assigned to staff members—seek their wise counsel.
Women's groups are part of the total church program.
6. Find and train dedicated leaders.
God will raise up women to give leadership to the groups in your church. Be alert for willing workers and assist them in training for their job.
Be particularly sensitive to women who have never held a leadership position. New ministries often uncover new leaders.
7. Hold a church-wide special event to promote the groups.
Many women will respond to a one-time activity before making a longer-term commitment. A special event attracts a larger number of women who can learn about small-group opportunities.
For example, perhaps a "Preview Day" would be appropriate to overview options offered during this time frame. Offer information and register women on this day.
This article was adapted from a chapter in Women Reaching Women, a foundational resource for women's ministry leaders.