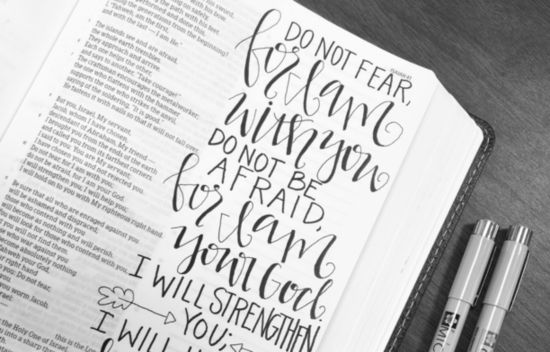 What Is Bible Journaling?
Bible journaling is an exciting way to engage with Scripture. It can transform the way you spend time in the Word and it all begins within the margins of the Bible.
With Bible journaling, you will find a creative and fresh approach to the age-old discipline of Bible reading. With pen in hand, you can visually capture Scripture, meditate on God's Word and memorize the text. Some choose to journal as an expression of private devotion, others journal as an act of worship and there are even some who consider it a creative outlet that can be shared.
No matter what your purpose for Bible journaling, the beauty of the movement is this: it doesn't require a skilled artist. All that matters is that you're willing to experience God and His Word in a creative way.
Why Should You Start Bible Journaling?
With a few clicks, you can find tons of resources for Bible journaling on the internet: blogs galore; journaling Bibles in all sorts of sizes, colors and translations; and a plethora of Bible journaling supplies and accessories from markers and pens to stickers and washi tape.
These resources explain how it's done, but what about the "why"?
God reveals Himself in Scripture, and when we take the time to truly explore it, we discover more of Him—His love story of salvation and redemption through Christ.
In our busy lives, it's easy to get stuck in a rut, quickly reading a passage and then moving on to the demands of the day. We know we need a fresh perspective and new eyes when we approach God's Word, but many of us just don't know where to begin.
"Bible journaling is all about reading and studying the Word, letting it lead you to be creative in the ways you memorize and record Scripture," Laurel Keller, an avid journaler and artist, said. "The goal with Bible journaling is to experience God's Word in a new way as you spend time with the Lord."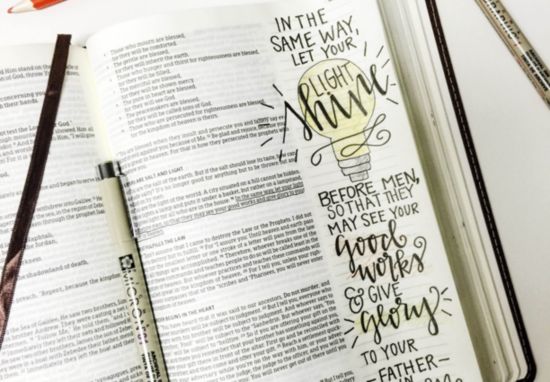 Where Should You Begin?
The following are four recommendations from Keller on how you, too, can create a new experience with Scripture through Bible journaling.
1. Pray over the Word before you begin.Ask God to reveal more of Himself as you open His Word and dive into a passage.
2. Read and study the Scripture.Carefully pour over each word, and ask yourself what the Scripture is saying about God, what it says about you, and how you can apply it to daily life.
3. Put pen to paper.You can begin by simply writing out a verse in the journaling space or you can highlight and circle words that are meaningful to you. You might even let your creative juices take over, and begin drawing and lettering the inspiring phrases. (See How to Start Bible Journaling in 6 Easy Steps.)
4. Reflect and memorize.Once you are finished, spend time reviewing your own art, and commit to memorize the Scripture that you have been studying.