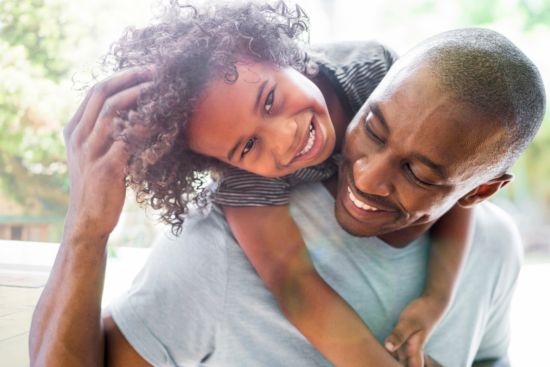 There are many days when mundane tasks take over and it's easy to forget what we are really doing or what our purpose really is. Intentional parenting sometimes gives way to the busyness of daily life:
Wake everyone up. Start breakfast. Wake everyone up again because they didn't actually get out of bed the first time. Feed the kids and, if you have time, feed yourself. Rush to get everyone dressed and out the door to school. Get yourself ready for the to-do list delineating the plethora of details your day holds. Pick up the kids. Do the dinner-home-work-bedtime dance. Bedtime. Repeat.
This could be a description of a majority of the days at your house and mine, right? But sometimes, my regularly scheduled line up is interrupted in a divine way that brims with the presence of God, and I'm vividly reminded that He has chosen my husband and me as His partners in shaping the souls of our sons into Kingdom warriors. He entrusted them to us, to point them constantly toward Him, to help prepare them for victory in spiritual battle. Sometimes this truth is more evident.
The Breakfast that Changed Everything
Like for instance, one morning about five or six years ago.
I'll never forget it. I was standing over a frying pan, spatula in hand, slowly moving scrambled eggs over the heat. The scurry of little feet hustled behind me as the early morning rush ensued. There were clothes to put on, teeth to brush and backpacks to put in the backseat of the car. Meanwhile, I was in charge of filling tummies—breakfast for now and packed lunches for later.
Soon, two of our little boys sat on stools behind me at the kitchen counter waiting for their breakfast. Gratefully, the baby was still sleeping. I placed eggs, bacon and a slice of cinnamon toast onto one plate, set it down in front of one son, then returned to the stove to prepare a plate for the next.
It was only a few moments, seconds really, that my back was turned from the hungry duo. It wouldn't have even been enough time for my son to take more than one or two bites off of his plate. So, maybe he'd been dreaming of his next statement the night before and his foggy imagination was just beginning to clear. Maybe he'd already been stewing over the issue for quite some time. Or maybe, just maybe, his sentiments echoed a deep God-whisper that the Spirit settled into his soul in that exact instant over a plate of scrambled eggs.
"Mom, will I ever be in a war?"
I Was Captured by the Truth
I whipped my head over my shoulder just long enough to flash him a sideways grin and furrowed brow. I chuckled a bit when I saw the blank, curious stare of his brother barreling down at him, too.
"Babe, what are you talking about? What do you mean?" I asked, assuming he had scenes of tanks and fighter jets in his head—a caricature of an animated battle from the latest episode of Tom and Jerry.
But he was serious, authentic … concerned, even. His melancholy expression gave away his intentionality about all of this. His fork was motionless in his hand, a pile of half-chewed food underneath one cheek. He was undistracted, carefully calculating how he should respond.
"Mom, will I ever be in a war, a battle … with Satan?"
I Was Stopped in My Tracks
There was silence while I gained my composure and picked my jaw up off of the floor. Have you ever had such a moment? When your 4-year-old kid uncovers some deep truth that stuns you, stops you in your tracks like a wide-eyed deer in headlights? When you're faced with some gargantuan question that makes you start asking God for help …
Like right now, please, God.
What would I do with a child's question that wasn't so childish after all?
I turned to face him, walking over with the second plate of breakfast in my hand and a prayer in my heart. The plate went to my son, and the prayer to my Father. I wasn't quite sure how to respond to my boy who wielded a toy light-saber sword during his play time and wore a cape to the grocery store when we ran errands. I didn't want my response to water down the Truth to the level of child's play, nor did I want to elevate it beyond his young level of understanding. My heart beat a bit faster and louder, echoing in my ears. And then, surely, each beat began to drum out an answer. Thank You, Lord.
"Son, you are in a battle. Both of you are." I turned toward his brother. "Yes, you, too."
The attention of both boys was captured. The silent son asked questions without uttering a word. Their eyes were searing into mine. They wanted to know more.
So, I told them.
---
Learn More About The Prince Warriors
The Prince Warriors is an epic, new, fiction, adventure trilogy that brings to life the invisible struggle ensuing in the spiritual realm and uncovers some of the truths from Ephesians 6:10-18.