I recall the powerful thunderstorms that rolled through the plains of North Texas during my childhood. Not only would the thunder and lightning send us running for cover, but the heavy rainfall would also cancel all normally scheduled outdoor activities. We had no choice but to adapt to the unexpected change of plans.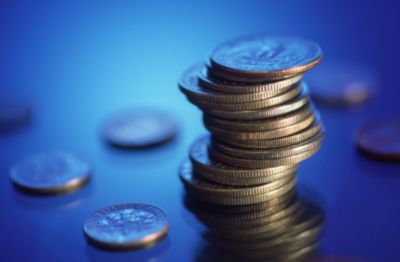 The common proverb to "save for a rainy day" suggests that everyone needs to set aside something now for unexpected events in the future. The Bible speaks of the wisdom of savings in Proverbs 21:20: "Precious treasure and oil are in the dwelling of a wise person, but a foolish man consumes them."
The contrast couldn't be greater between the wise and foolish person. It's important that saving becomes a way of life. This will not only lend assistance in living below your expenses, which reduces stress, but it will also allow you to accumulate cash, thus breaking your reliance on credit cards in favor of paying cash to get the best deals.
Americans have one of the lowest personal savings rates in the world. On average, Americans save about 4.5 percent, a number which has steadily declined over the decades as we've become more reliant upon credit for our emergency needs. Unfortunately, our savings potential has come close to hitting zero. However, since the Great Recession, the annual savings average has improved.
At Crown Financial, we advise our clients to begin by saving $1,000. Continue saving until you have a minimum of three to six months' savings in an emergency savings account. This needs to be established before you begin investing in long-term investment programs, such as a 401K or IRA. Crown's founder, the late Larry Burkett, advised that saving a minimum of five percent of your net spendable income is essential for every person or household. Saving money is the area where many struggle, especially those who begin late.
1. Automate savings.
The government collects payroll taxes every pay period from those in the workforce. This method is far less painful than paying a lump sum monthly or annually. You can use a similar method for saving. Ask your employer or payroll service to set up an automatic withdrawal from each paycheck you receive. This removes the money before you receive it in your normal checking account. If your employer doesn't provide this option, use an automatic bank withdrawal from your checking account. The idea is to move the money into an account that you use for paying bills or routine spending.
2. Pay yourself.
Another method is to write your savings account a check as if it were a creditor. Imagine that you actually owe money to yourself and you must pay your account as if it were any other debt. If you no longer write checks, transfer money from your regular account to a savings account. It's best to have this in a Money Market account that earns interest, as it remains unused.
3. Savings snowball.
If you're working to pay off debts, when an existing account is paid off, reallocate the money that was going toward that debt to your savings account. This will allow you to snowball the amount allocated to savings as you steadily pay off debts.
For most of us, a rainy day would be a welcome unexpected event. But often, the circumstances we face are much more difficult and challenging. In today's world, it's best to save to prepare for a big storm, not just a rainy day.
More
Create a Budget You Can Live With
This article is courtesy of HomeLife Magazine.