The Great Alaskan Adventure with Steven Curtis Chapman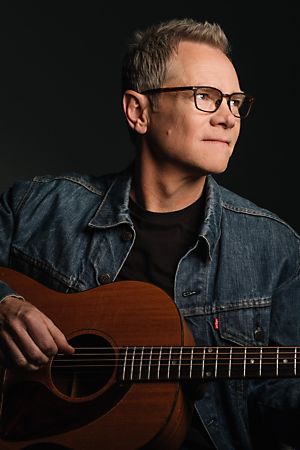 Steven Curtis Chapman
In a career that has spanned over 30 years, Steven Curtis Chapman is the most awarded artist in Christian music history with 59 Gospel Music Association Dove Awards, five GRAMMYs®, an American Music Award, 49 No. 1 singles, selling more than eleven million albums and with ten RIAA-certified gold or platinum albums to his credit. Chapman also became a best-selling author in 2017 with his memoir "Between Heaven and the Real World: My Story".
He has been featured on "Good Morning America," "CBS Sunday Morning," CNN, MSNBC, "60 Minutes," E! Entertainment, "The Today Show," "Fox & Friends," "CBS This Morning," and "The Tonight Show," Glenn Beck's "The Blaze," along with appearing in the pages of People, Billboard, Parents Magazine, and more.
A vocal supporter of adoption, Chapman, along with his wife Mary Beth, founded Show Hope in 2003, a nonprofit organization that helps restore the hope of a family to orphans.
Mary Beth Chapman
Mary Beth Chapman is the Co-Founder and Board Chair of Show Hope, a leading organization in the movement to care for orphans that she and her husband Steven Curtis Chapman co-founded. She is a speaker and a New York Times Best-selling author.
Touched and forever transformed by the miracle of adoption in their own family, Mary Beth and Steven Curtis Chapman began the nonprofit ministry of Show Hope in 2003 with a mission to care for orphans by engaging the Church and reducing the barriers to adoption. To date, Show Hope has helped welcome home children through Adoption Aid grants for more than 7,000 orphans from more than 60 countries, including the U.S. In addition, more than 2,700 waiting children with acute medical and special needs have received care through Show Hope's Care Centers in China.
Steven and Mary Beth Chapman, college sweethearts, will be celebrating their 38th wedding anniversary this coming fall and have six children - three biological: Emily married to Tanner, Caleb married to Julia, Will Franklin married to Jillian, and three adopted daughters, Shaohannah Hope, Stevey Joy, and Maria Sue, who is now with Jesus. Their most treasured title is being called "Grammy" and "PopPops" to their six beautiful grandbabies, whom they love spoiling.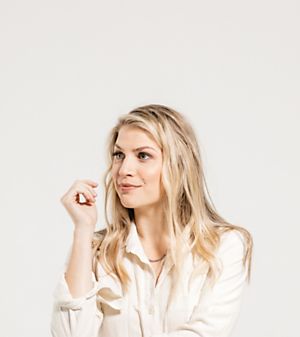 Jillian Edwards
Jillian Edwards is a singer-songwriter residing in Nashville, TN with her husband, Will Chapman, drummer for indie rock band Colony House, and their daughter, Willow Faye. Her latest album "Meadow" features music ready-made for rest, solitude and comfort. The new collection of songs lovingly point to healing and hope in the midst of suffering and pain, anchored by a God who brings peace that passes all understanding.
Scotty Smith
Scotty Smith, is a graduate of The University of North Carolina, Westminster Theological Seminary, and Covenant Theological Seminary (D. Min). After planting and pastoring Christ Community Church, Franklin, TN, for 26 years, Scotty assumed a position on the pastoral staff of West End Community Church, as Teacher in Residence. He also serves as adjunct faculty for Covenant Seminary, Westminster (Philadelphia), RTS, Orlando, and Western Seminary in Portland, Oregon.
Scotty has authored ten books, including,
Unveiled Hope (with Michael Card)
Objects of His Affection
Restoring Broken Things (with Steven Curtis Chapman)
Everyday Prayers: 365 Days to Gospel Centered Faith
Every Season Prayers: Gospel-Centered Prayers for the Whole of Life.
Scotty also invests time mentoring, coaching, and encouraging leaders in many different contexts. Among his hobbies, Scotty enjoys photography, fishing, cooking and exercise. Scotty, and his wife of almost 47 years, Darlene, continue to live in Franklin, TN. Darlene has two Masters from Covenant Seminary, one in counseling; has a huge mercy gift, great laugh, and big heart; and loves being a grandmother (DeDe) to Finn, Otis, and Otto.
Geoff Moore
Geoff Moore is one of the most beloved artists in Christian music. For over 35 years, he has played music all over the world. First, with his long time band Geoff Moore and The Distance, and now as a solo artist. Geoff is a multi-Grammy nominated and Dove award
winner. As a songwriter, he has written or recorded over 20 number one singles. Geoff's latest record, The Next Thing, was released in 2016, making it his 20th studio album to date.
Geoff is an advocate for underprivileged children. Since 1985, he has partnered with Compassion International, a child development organization which releases children from poverty throughout the developing world. He has also been involved with Show Hope, a non-profit organization founded by his close friends Steven and Mary Beth Chapman, which cares for orphan children and helps assist with international adoptions. And more recently, Geoff has been a spokesman for Life Promotions' Dignity Revolution and it's <18> campaign, a ministry to vulnerable youth under the age of 18.
Geoff Moore is the founder and President of Fellowship Adventures, a non-profit, outdoor ministry. Established in 2014, Fellowship Adventures provides small group, outdoor experiences for people in ministry and serving based vocations.