How to Personalize Your Bible
1. Choose Your Bible
Find the Bible you want to purchase. If your selection is available for personalization, you will see a blue "Personalize" button above the title of the Bible. To personalize, add it to your cart. Make sure the quantity you want to personalize is correct. Then click the blue "Personalize" button.
2. Select Style and Add Personalization
Select Block or Script Imprint. Then enter the text you want to appear on the Bible cover. You can add up to two lines of text. You will be required to enter the text twice and confirm the information is correct. The text colors offered for personalization are gold or silver. The color will be automatically selected to match the page gilding and the foil on the spine of the Bible you've selected.
3. Continue Shopping or Checkout
The Bible will now show in your cart. To increase the quantity of the Bible you are personalizing with the same text, select "edit" and enter the number. If you want to purchase the same Bible with different text, select "Continue Shopping" and return to the product page of the same Bible. Repeat the personalization process. Checkout when you have finished shopping.
Imprinting Options and Price
Four Imprinting Options
Below are examples of the two colors (gold and silver) and the two styles (script and block) that we offer. Most Bibles can be imprinted but some materials such as goatskin, genuine leather, and unique designs may not be able to be personalized without damaging the cover. Lifeway's Customer Service Team can help you confirm if your preferred Bible can be personalized. The silver or gold color of the personalized text will automatically be determined based on the color of the page gilding and foil on the spine of the Bible.
Pricing
Personalize your Bible for only $6.99 (not including the price of the Bible).
Quantity Discounts: (Must purchase the same Bible with the same name.)
1-9 Bibles: $6.99 per Bible
10-49 Bibles: $4.99 per Bible
50-99 Bibles: $1.99 per Bible
100+ Bibles: $0.99 per Bible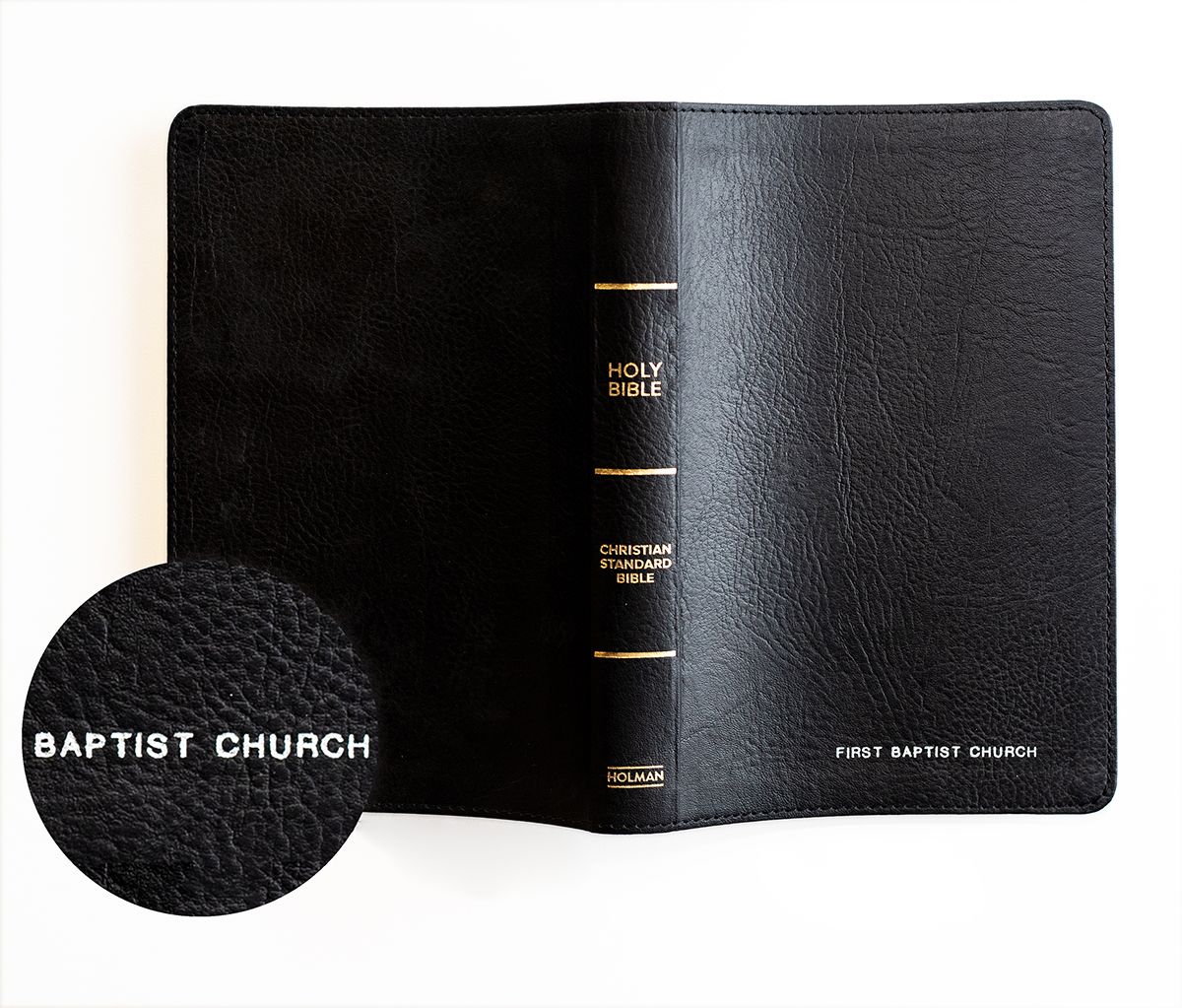 Silver Block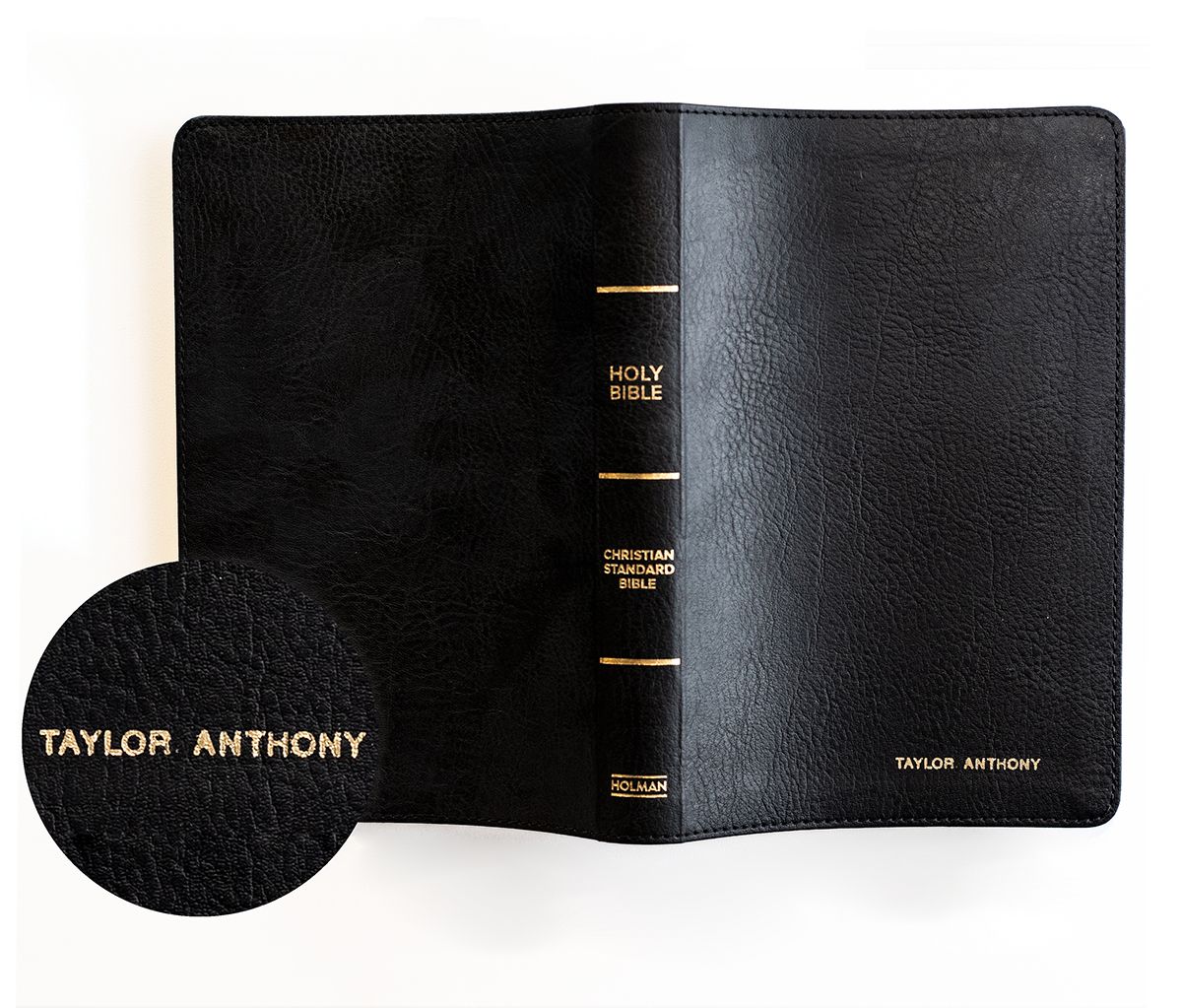 Gold Block
Silver Script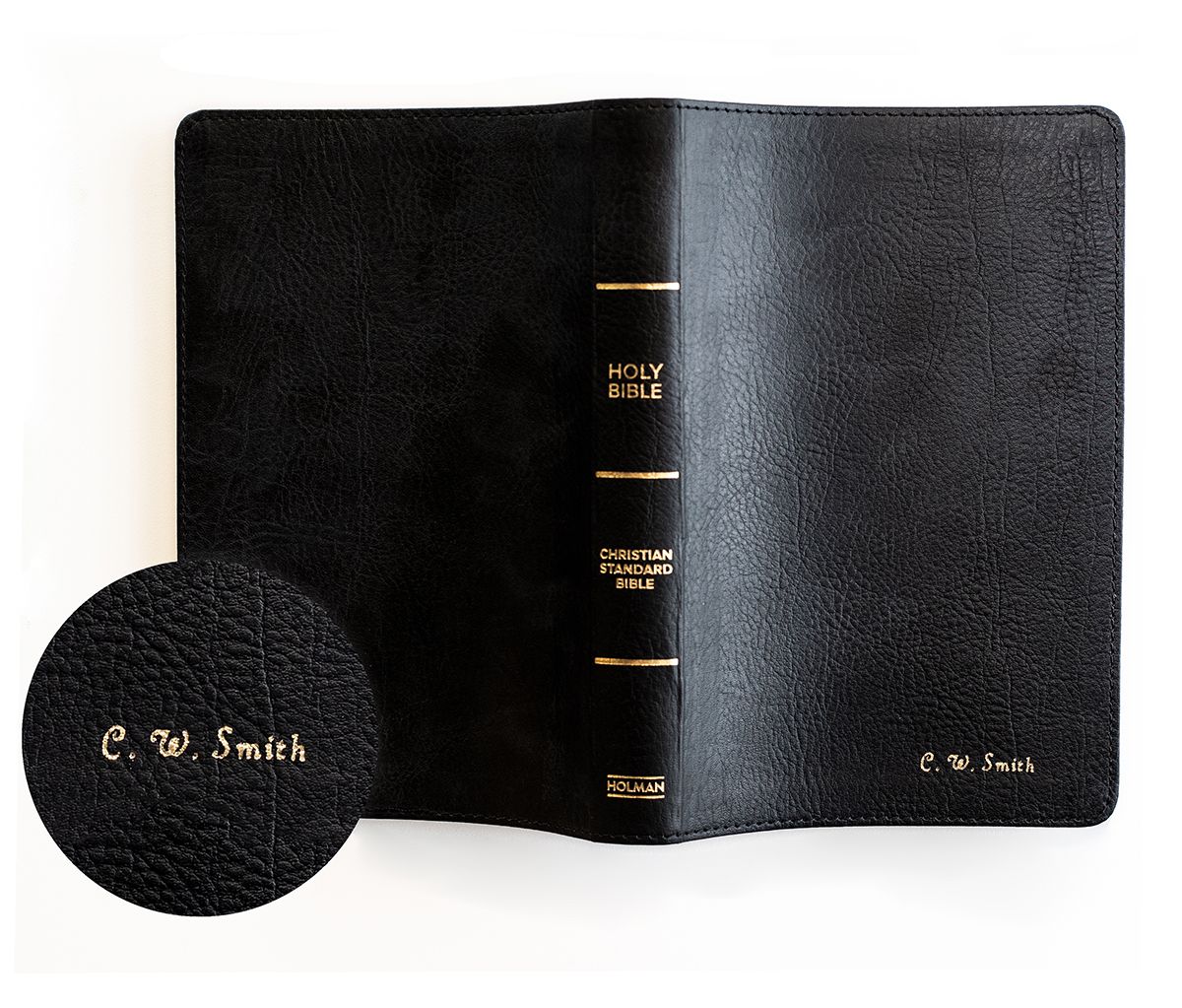 Gold Script
Questions? Call the Lifeway Customer Service Team at 800.458.2772.
Hours: 7:30 a.m. - 5:00 p.m. CT Monday - Friday