Why So Many Translations?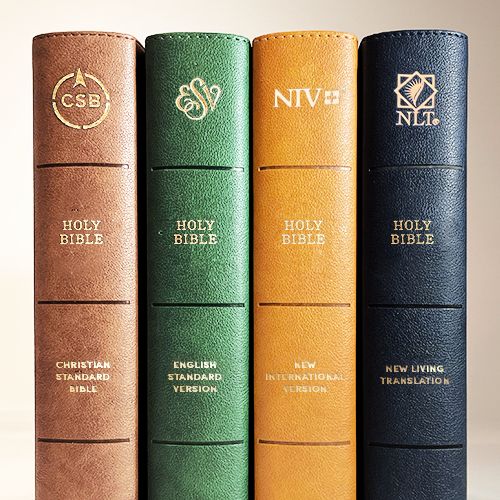 Because the Bible's original words were written in Hebrew, Aramaic, and Greek, every English Bible is a translation from the original languages.
The different approaches to translation philosophy take into consideration diverse meanings, contexts, and cultures as well as grammatical decisions like tense, voice, and parts of speech from a variety of available manuscripts.
Learn more about the three primary translation philosophies below.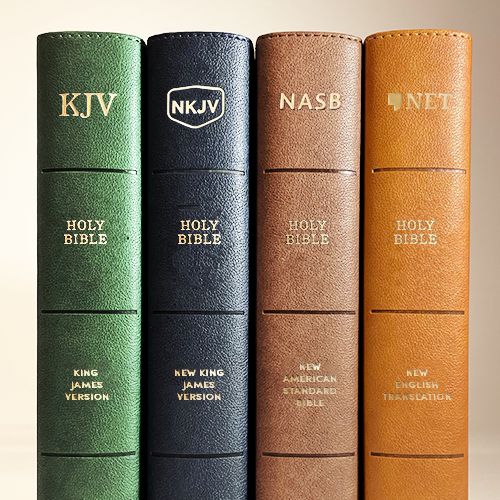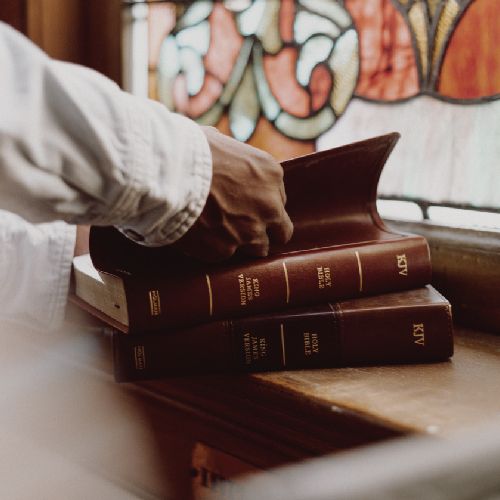 Christian Standard Bible (CSB)

The CSB translation is an optimal blend of accuracy and readability translated straight from the biblical languages.
English Standard Version (ESV)


The English Standard Version (ESV) is a word-for-word translation and is considered to be an "essentially literal" translation of the Bible in contemporary English.
New International Version (NIV)

The NIV Bible translation seeks to balance word-for-word and thought-for-thought approaches, providing an English translation that is easily understood by a wide range of English speakers.
New Living Translation (NLT)


The NLT is a thought-for-thought translation using this approach to convey the thoughts behind the text where a literal translation may be difficult to understand for modern readers.
King James Version (KJV)


For over 400 years, the King James Version (KJV) has been the trusted translation for millions of believers, capturing the majesty of God's Word and shaping the worship of generations.
New King James Version (NKJV)


The NKJV is an update to the word-for-word approach of the KJV including vocabulary and grammar, while preserving the classic style and literary beauty of the original 1611 KJV.
New American Standard Bible (NASB)


The NASB is widely considered the most literal word-for-word translation based on the same principles of translation, and wording, as the American Standard Version (ASV) of 1901.
New English Translation (NET)


The NET Bible's unique translation process includes more than 60,000 Bible translators' notes that highlight major decisions, outline alternative views, and explain difficult or nontraditional renderings.
Reina-Valera Revisada 1960 (RVR) - Spanish


The legacy of the Reina-Valera 1960® makes it a benchmark for those who enjoy traditional reading, in an elegant and poetic language.
Nueva Versión Internacional (NVI) - Spanish


The New International Version® takes into account the characteristics of today's Spanish while maintaining clarity, accuracy, and fidelity to the message of the original writings, making it the best contemporary Spanish translation available.
Additional Translations
Shop additional translations or contact us with questions. We are happy to help you select the translation that is right for you.