You Can
Designed with Small Choirs and Part-time or Volunteer Ministers of Music in Mind
Designed with small choirs and part-time or volunteer ministers of music in mind, each song in every You Can product is carefully selected and arranged with knowledge and care. Whether you live in Smalltown, U.S.A., or meet in a metro strip mall for worship. You Can products and services offer an excellent variety of affordable mix-and-match options to meet your specific needs. You might be constrained by time, people, or budget-but that doesn't mean your worship experience has to be, too.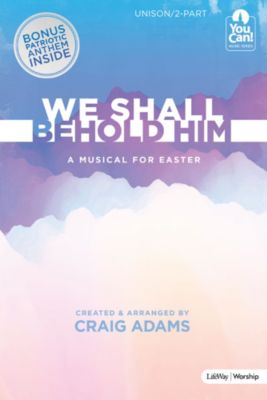 New for Easter: We Shall Behold Him
Celebrating certain hope, this Easter musical, created by Dove Award-winning arranger/producer Craig Adams, has been arranged in the easy-to-learn, unison/2-part fashion found in every You Can! resource. Filled with a heartwarming combination of treasured hymns and best-loved gospel songs, your congregation will find themselves singing along as the Easter story unfolds in this twenty-five-minute worship experience.
More Easter from You Can!