Our Hope Has Come - An Advent Bible Study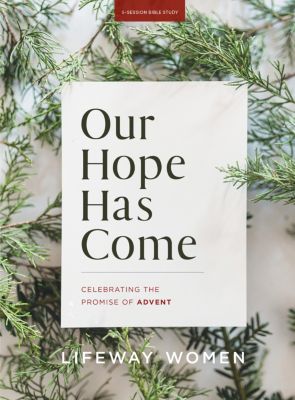 A 5-Session Bible Study on Advent
The hope of God setting everything right and making everything new again begins with the birth of Jesus.
Jesus entered our world as a baby with minimal fanfare but mountains of hope placed on His shoulders. For centuries, the people of God clung to His promise of a Deliverer, and at just the right time, Jesus arrived. We also find ourselves waiting on Jesus, eagerly anticipating His promised return.
In this 5-session Advent study, you'll find encouragement from the lives of people in the Bible who trusted God's promises and said yes to God's plans. Join us as we celebrate God's kindness and choose to trust in His promises, even when the future seems uncertain. Yes, our Hope has come, and at just the right time, He will be back.
Free Resources
Sample | Poster | Invite Card | Bulletin | PowerPoint | Teen Activity Reading Plan