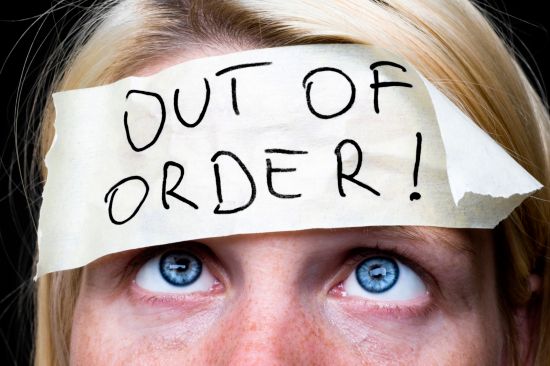 I tend to think God has a tender spot for human messiness.

God Finds Us Where Messy and Misery Meet
Now, I'm not saying God enjoys our messes, per se. I can't imagine Him smiling over victimization or broken hearts, nor can I picture Him happy about poverty and injustice or humanity's various illnesses.
I'm saying I think God finds our messes somewhat attractive because He enjoys showing up, performing a miracle, standing us to our feet and loving us to life.
I've seen God come where messy and misery meet too many times to deny it.
In fact, I saw it recently while holding a tiny baby girl in my arms. She was an African orphan, three years old, raped repeatedly by a man in her slums—left unable to walk.
"She only talks at night," her caretaker said, "telling of her abuses." Anger burned my face, and I bit my lip to keep from screaming, Where is her victimizer? Let me at him. I'll scratch his eyes out!

A "Walking Miracle"
Instead, I took her ravaged body into my arms, and began rocking her back and forth. It's a wonder I didn't suffocate the poor child. Then again, her body was as stiff as a stick. Her limbs refused to relax in my arms. The madness of her situation was too much.
I was stricken by a million thoughts, a million emotions, and nausea—I felt sick. All I could do was all I knew to do—pray. No. I begged.
God, I beg You. Heal her and pour love from my pores. Do a miracle.
God hears the cry of the desperate—He's listening to our pleas. I wasn't begging for God's help as if He needed convincing. I was only begging for Him to hurry.
Are you ready for something amazing? She smiled that day . . . And she walked. Six months later, she was a completely different child. That's a walking miracle right there.

The Story of My Life: Once Tormented, Now Free
I'm not suggesting God shows up like this every time. Experience alone proves otherwise, but I am saying the God I have come to know and love has enjoyed restoring me from my own personal slums.
When God speaks, chaos snaps into order—like cyclones calmed, like dead bones arising, like darkness fleeing, like broken lives made gorgeously whole.
I'm not guessing, I know.
This is the story of my own life. Once I was tormented, now I am free. Once I was blind, but now I see. Once I survived, now I dream dreams. With one touch, Jesus of Nazareth, the Saving God, changed my life. Would you believe after 20 years I am still not who I was?
I've been a mess a time or two since then. But nothing like the maddening mess I was before I met God, before He opened my eyes. I was not orphaned like the little girl I was holding, but I grew up within high levels of abusive chaos. Distrust ravaged my bones. I, too, hardly relaxed in anyone's presence—even the seemingly nice folks.

How God Rescued Me
Unlike Baby C, my rescue did not come until many years later. Which means, I learned the skills of surviving as a happy-faced actress who feverishly toiled at keeping her act together because, indeed, life had become a stage and living out a convincing performance of perfection was of utmost consequence.
For whom, you ask? Well, it took me years to finally answer this correctly—myself. I was scared of succumbing to what I feared most: Being a good-for-nothing, wimpy and weak, mangled-to-the-core mess.
Like the little orphan I was tightly rocking, only a God of wonders could undo my tangled-up mess of lies and destructive thinking.
And He did.
He began the process all by Himself when I was not asking or looking for anything religious. Restoring people is one of the things He does best.

What Is Your Mess?
Friend, what is your mess right now?
Has tragedy struck you or someone you love?
Are you in a season of personal crisis and need a miracle?
Are you feeling worthless and rejected?
Are you down in the dumps and you don't know why?
Does an addiction have you or someone you love enslaved?
Has a relationship gone awry?
Is your health under attack?
Many of us are in troubling situations we don't understand, nor do we know where to go from here. We can't see past our present disappointments, confusions and despair because, in all honesty, we never saw ourselves traveling down this broken, fragile road.
Struggles can have a crippling effect on us, leaving us empty and wondering, What happened to my legs? Will I ever recover? Will I get back up? I have good news for you. You will. You can.
How do I know? Because I'm standing.

You Were Made for More than Mere Survival
If you're ready to find what you're longing for, you've come to the right place. If you have an itch you can't seem to scratch, keep going. If you're wrestling with bouts of loneliness, worthlessness and hopelessness, I've got good news. If you're feeling like you have no purpose, overwhelmed with life and dying for a change, I think God has a word for you.
My prayer for you is similar to my prayer for the little orphan girl. I am asking God to do a miracle in your life—a now miracle, where you experience His loving presence in the deepest crevices of your soul. Places you cannot quench no matter how hard you've tried.
If you'll lend me your ear, this is a message on how to find your spiritual legs. To start walking. To start running. To start living the miraculous life.
You were made for more than mere survival. Why not give God your whole life?
Excerpted from More: From Messes to Miracles.

---
Learn More About Tammie's Book
More: "You were made for more than surviving. What if more of God is actually what's missing from your life? Whether it's a messy life or a messy problem, it can become a walking miracle when we see God anew and wholly surrender to Him. Tammie has seen this in her own life as well as in countless lives around her. Join her in More for a picture of how you can move from a life marked by messes to one that is truly miraculous."