Thanksgiving is synonymous with turkey, football, parades and pilgrims. But how many of these things truly celebrate gratitude?
What about your family? Is it more about the food and football, or do you seize the moment and express your thankfulness?
Before you start your Thanksgiving Day feast, here are some creative traditions to share with your family.
1. Express your thanks through decorations.
Make napkin rings or place cards, writing down each guest's name and why you're thankful for him or her.
2. Organize your own food drive.
As a way of saying thanks by paying it forward, organize your own food drive by asking guests coming to Thanksgiving dinner to bring along a canned food item to donate to a local food pantry.
3. Create a family Thanksgiving album.
Reflecting on your memories from trips or time with friends is a great way to count the blessings of life. Have everyone write something they're thankful for alongside the pics. Bring out the album each Thanksgiving and continue the tradition.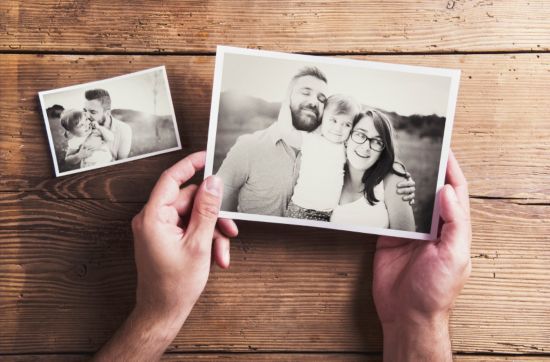 4. Say "thanks" at dinner.
Put everyone's name into a bowl, and draw names before dinner. Afterwards, share why you're thankful for the person whose name you drew and what quality in him or her you admire most.
5. Collect gratitude stones.
In Joshua 4:2-7, Joshua created a monument of thankfulness for his children to see for ages to come. In the same symbolic way, pass out smooth stones and a sharpie to everyone and have them write down a word, symbol or phrase on the stone (along with their initials) to signify what they are most thankful for. Place the stones in a basket to bring out each year, adding more to the collection.
This simple act of showing love to others by saying "thank you"—no matter how you choose to say those two important words—is a contagious act that will change your heart in the process.