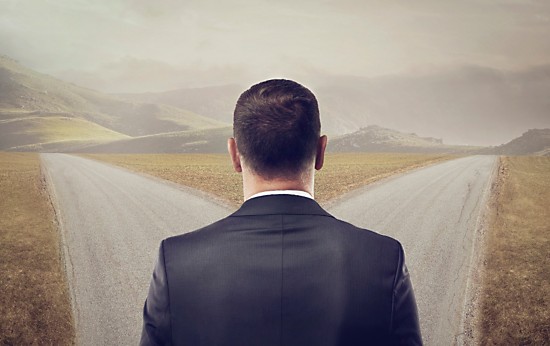 What is repentance?
Most people think it has something to do with shedding tears of sorrow for past actions or attitudes. There's no doubt that feeling genuine sorrow for your sins is part of repentance, but what if we're missing another vitally important aspect?
The True Meaning of Repentance
When Jesus began His ministry, He preached a message of repentance in light of the coming kingdom of God:
"The time is fulfilled, and the kingdom of God is at hand; repent and believe in the gospel" (Mark 1:15).
To "repent" means to turn around, to change direction. It includes an element of reversal. It's impossible to repent and stay the same. It would defy the definition of the word.
So what direction do we take?
Notice that the call to repentance comes right after Jesus proclaims something: the arrival of God's kingdom. God's rule and reign is breaking into human history, and this kingdom is coming through Jesus—the King.
Within this context, repentance doesn't simply mean weeping over our sins; it means we turn around, abandon our own agendas, and adopt the kingdom agenda of Jesus Christ.
To repent is to sign up for God's kingdom—to be part of His people who are about His business in the world.
3 Responses to God's Plan for His Kingdom
**1. The Contender—**You contend against God. This is the posture of the people in Genesis 11, who sought to build a city and a tower up to the sky in order to make a name for themselves. Their desire was to set up a rival kingdom, apart from God and His power.
The default position for every human being on earth is to set up a personal kingdom where we are in control of our lives, our choices and our destiny—our agenda versus God's.
**2. The Blender—**You add God's plan to yours. This is the option many Christians take. We have our own agenda, which is altered by God's in that we have incorporated some of God's heartfelt desires into our own. We add God's kingdom agenda to our own. Or we ask God to bless our own agenda as we adopt bits and pieces of His—our agenda alongside God's.
**3. The Follower—**You allow God's plan to replace yours. This is when His missionary heart is reflected in your missionary heart. His hopes and dreams for the world become yours. This isn't about adding God's agenda to our own; it's about the fusion of God's heart and ours.
Surrendering to the Spirit
When you allow God's plan to replace yours, you are surrendered to the Spirit. The Spirit is not who we invoke to give power to our own plans. He is the One who introduces us to God's plans.
We look to see where God is working and what God wants to do, and we join Him in fulfilling His mission. God's agenda becomes our agenda.
Excerpted from Jesus, Continued © 2015 J.D. Greear. Published by Lifeway Press®.
---
Learn More About J.D. Greear's Book & Bible Study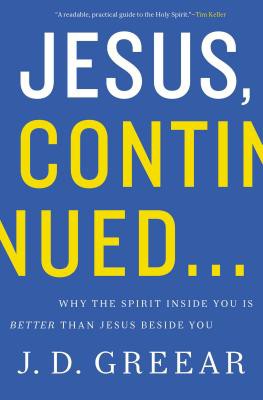 Jesus gave his disciples the audacious promise that the Spirit he would send to live inside them would be even better than if he himself remained beside them. Encounter the dynamic presence of God as you learn from pastor and author J. D. Greear how to more fully experience the Holy Spirit within you.