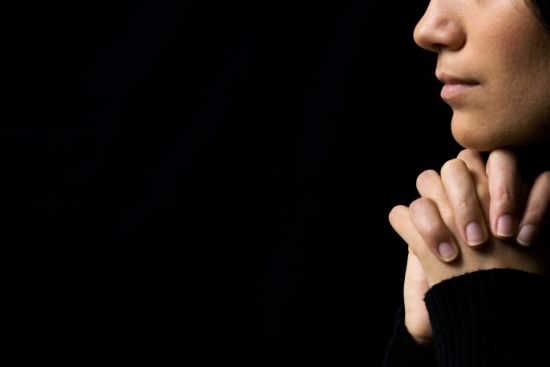 In Ephesians 3:14-21 the apostle Paul offers a model prayer that has two remarkable requests and a concluding doxology. In it, Paul makes two petitions of God the Father.

1. Paul asks God to strengthen believers through the Holy Spirit.
Paul prays in verse 16, "that according to the riches of his glory he may grant you to be strengthened with power through his Spirit in your inner being."
Paul prays that believers may be strengthened by God's power through the Spirit to the end that they may experience more of Christ's presence by faith, "so that Christ may dwell in your hearts through faith" (v. 17).
It is striking to observe the trinitarian shape of the apostle's prayer that the Father may strengthen us inwardly by His Spirit, that Christ might dwell in our hearts through faith. Paul has in view not Christ's initial indwelling at one's conversion, but His continual, permanent residence with believers.
Let me illustrate Paul's image of Christ dwelling in believers' hearts. Let's imagine several years ago you purchased your first house. You probably immediately began to make it your home. Repainted rooms, laid tile, ripped up old carpet, hung pictures and curtains, and moved in furniture. Then over time you might finish off the basement, build a deck, install new carpet, remodel the kitchen, and replace the furnace and various other things. A substantial amount of work would be done in every room and in every corner in your home.
When Christ takes up residence in the hearts of believers, He finds our inner lives to be a complete mess - vastly worse than your first home. Christ patiently gets to work cleaning up and transforming us so that we are characterized by His presence.

2. Paul asks for the ability to understand Christ's love.
Paul makes his second petition in verses 17-19a: "that you, being rooted and grounded in love, may have strength to comprehend with all the saints what is the breadth and length and height and depth, and to know the love of Christ that surpasses knowledge."
Here he asks that we might have power to grasp the boundless breadths of Christ's love.
Later in Ephesians 5:2, Paul appeals to self-giving love of Christ as the ethical standard for believers: "Walk in love, as Christ loved us and gave himself up for us, a fragrant offering and sacrifice to God."
Romans 8:39 emphatically asserts that nothing "will be able to separate us from the love of God in Christ Jesus our Lord." Children in Christian homes learn to sing from an early age, "Jesus loves me this I know, for the Bible tells me so."
God's love in Christ is a foundational truth that Paul wants believers to be "rooted and established in" (v. 17, NIV), so that when trials and testing come, the church will not be "tossed to and fro by the waves and carried about by every wind of doctrine" (4:14).
But knowing the love of Christ cannot be merely an intellectual exercise.
Paul asks God to empower believers to grasp the limitless love of Christ that they "may be filled with all the fullness of God" (v. 19). In Ephesians 1:23, Paul describes the church as "his body, the fullness of him who fills all in all." Later in 4:13, he explains that God has given leaders to equip the church "until we all attain to the unity of the faith and of the knowledge of the Son of God, to mature manhood, to the measure of the stature of the fullness of Christ" (emphasis added).
These parallels suggest that to be filled with God's fullness is a theologically rich way of referring to full-orbed spiritual maturity. Genuine spiritual maturity is not equivalent to education, theological precision, years of experience, a position of leadership or publishing books.
Paul prays as he does because he is convinced that God must strengthen us to grasp more and more of the profound love of Christ and thereby grow up into spiritual maturity.
---
Excerpted from Praying With Paul: "Praying with Paul leads group members into the Epistles to see what Paul taught in his 'school of prayer.' In 8 sessions, group members will be exposed to the priorities of prayer, a God-centered framework for prayer, and practices for a more meaningful and dynamic prayer life.