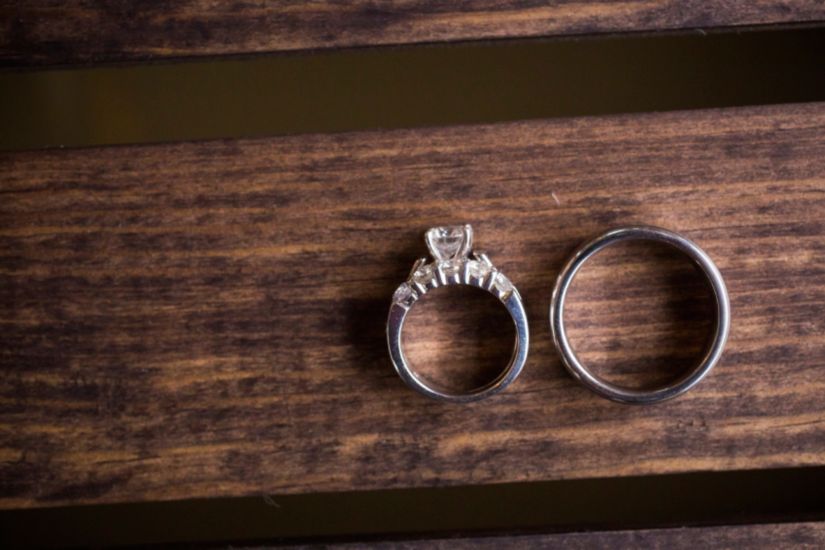 I remember sitting in the back of the class hoping our new bundle of joy would stay sound asleep in her carrier until the class ended. We didn't want to miss anything and we didn't want anyone else in the class to be distracted.
Stephana, my wife, had been attending this church since moving to Indianapolis. I had only recently begun attending the church with her and our daughter. We just made the commitment to become members of the church, and were excited to be taking our new members classes.
Then it happened.
The minister looked our way as we sat in the back of the class, and asked, "How long have you two been married?"
Keep in mind that at the time both of us were much more introverted than extroverted. So, sitting in the back wasn't only our way of keeping our baby from distracting others, but also our way of not being noticed or being called to answer any questions we didn't have answers to.
And there were a lot of questions we didn't have answers to as we were twenty-somethings, and even younger in our faith. But the question came, and so did the eyes of everyone in the class. It was the worst question we could have been asked. After looking at my wife, I answered ...
"We aren't married."
One Child, No Ring, No Union, No Wedlock
Yes, we had a child, only a month old, but at that time we weren't married. There was no ring. No union. No wedlock. No waiting until getting married. What a way to be introduced to our new members classmates.
The thing is, up until the point we began attending this church together, having a baby out of wedlock wasn't that big of a deal. We knew plenty of people and friends who had experienced the same at much younger ages.
We were very naive to a lot of things then. Especially when it came to God's magnificent design for marriage. Without knowing it, we were laying a foundation for our relationship, for our future marriage, that would lead to many challenges.
In hindsight, we just didn't know any better.
Growing Together with God Despite the Challenges
Yet, also in hindsight, every single choice, every single season of our relationship has been an amazing opportunity to learn and grow, to become closer, and ultimately to be an example of what God can and will do in a marriage when two people commit to following the principles He has set.
We later got to know that minister who had called us out and celebrate holidays with his wife and their family. Since those initial new members classes, we also decided to be intentional in learning more about God's design for marriage. We took classes, read books, attended retreats, joined small groups, and did anything we thought would help us grow closer to God and to one another.
What we've learned has helped our marriage to grow and be fulfilling through each season, or what I like to call, The 7 Rings of Marriage.
Not one season, or "ring," of our marriage has been without challenges, though. Being called out in that class pales in comparison to what we've experienced after saying "I do." The list includes:
Being homeless (twice!)

Job loss

Financial despair

Loneliness

Intimacy

Communication challenges

In-law issues
The 7 Rings of Marriage
Those challenges, lessons learned and God's grace are the primary reasons I've been able to write a book on marriage, and the reasons my wife and I are able to help couples through the workshops we teach, the marriage events where we speak, and the marriage coaching we do.
Through our experiences and insights from interviews and conversations with other couples who have long-lasting and truly fulfilling marriages, we've noticed there is a model for successful marriages.
This model is "The 7 Rings of Marriage." Every successful couple we've spoken with can identify and has experienced them at some point.
Engagement Ring — This is the beginning. You found that special someone and you see "happily ever after" in your future. Your vision is nothing but love.

Wedding Ring — You said "I do" to the girl or guy of your dreams and you two have become one.

DiscoveRing — The smoke has cleared. You see each other every day, but there are some things you wish you didn't see. This ring is an eye opener.

PerseveRing — The Bible says if you don't work, you don't eat. This applies to marriage. Those in marriages who don't wear this ring, don't make it.

RestoRing — You've learned your spouse is not perfect and vice versa, but you love anyway. When you're "all in," that means that you may need to put some broken pieces back together from time to time.

ProspeRing — You've experienced ups and downs, issues, challenges and everything else. But it didn't kill your marriage, it made it stronger.

MentoRing — Half of marriages don't make it this far. If you have, now it's time to teach others what you've experienced in marriage.
I'm so excited to share my marriage story in my book and in a HomeLife magazine column every month. I pray it will help you and others grow in marriage, and ultimately reveal the model that will lead you to a lasting and fulfilling marriage.
---
Learn More About The 7 Rings of Marriage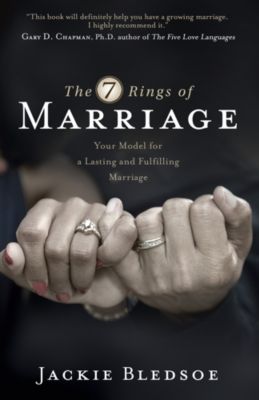 Studies show that roughly one out of two marriages end in divorce. One of the reasons for this is couples today are not prepared for all—the good and bad—that may happen in marriage.
Author and blogger Jackie Bledsoe outlines the seven stages, or The Seven Rings of Marriage, that equip couples for all stages in marriage. He challenges couples to keep moving through each stage for a lasting and fulfilling marriage.
Get the Book
---
More Stories Recommended for You
Serving God as a family is not mission impossible. In fact, it is possible despite the normal life of sibling arguments, dirty laundry and everyday parenting.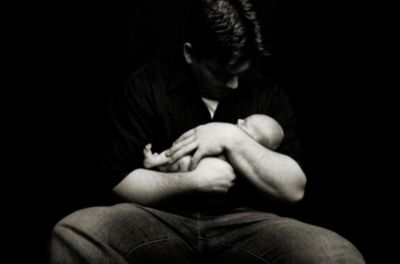 Jackie Bledsoe, author of The 7 Rings of Marriage tells the miraculous story of his son's birth and how God answered his family's prayers.
How should a husband and wife pray together? And how can you keep it consistent? Continue reading for tips that will help you pray together every day.