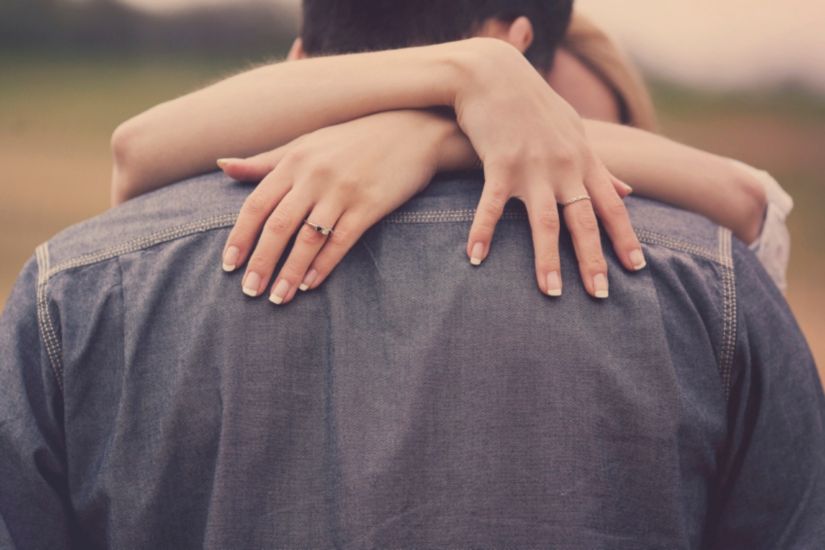 I remember sitting across from my wife, being completely frustrated and at the same time feeling completely helpless.
She was feeling the same way. We had been here too many times in our relationship, and because of this, we felt there was nothing we could do.
This was it; our hope was gone. Or so we thought.
A Particularly Rough Season in Our Marriage
We were only a couple of years into our marriage at the time, but the weight of everything felt like years of frustration sitting on our shoulders.
By now I realized I was to be the spiritual leader in our marriage and family, but that was much easier said than done. My wife knew she was to submit to me as unto Christ, but following my leadership seemed like a lost cause for her.
As we shared all our marital problems, the gentleman we were meeting with smiled and let us know that what we were facing wasn't abnormal. It happens to countless other couples. He explained that this particular season of life was extra hard. It was weighing on us, and that weight was understandably heavy.
How Mentorship Saved Our Marriage
That's a brief summary of that counseling session with our marriage mentor, who was also one of the pastors at our church and the minister who first taught us God's amazing plan for marriage. His calm reassurance and counsel brought a peace and sense of hope to our marriage. He and his wife poured into our marriage for a few years, and it seemed at each season of our marriage, there was some couple who played a similar role.
Their mentoring saved our marriage.
Fast forward to today, and now we are the couple on the other end. Couples approach us to share their challenges and ask for prayer and help; we receive requests from young couples who are considering marriage or are newly married. We now pray for God to give us opportunities to mentor couples and to help them as we share our lessons learned in marriage.
That's the call on our lives and on our marriage, and I believe it's the call for all marriages. My wife and I didn't fully accept it at first. But after receiving so much of God's grace in our own marriage and coming through so many challenges—like being homeless twice, facing job loss, and dealing with intimacy issues—we realized God didn't allow us to experience it all just for our own benefit. He wanted to humble us, show us how amazing He is, and equip us to help other couples in similar situations.
1 Question that Can Make Your Marriage Better
Our marriage became our ministry, but it didn't start with books and Bible studies like The 7 Rings of Marriage or speaking at conferences and retreats. It began with our children and one question that was posed to us:
Would your children want to be married in the future based on what they see in your marriage today?
We couldn't definitively answer yes to that question, so we began to look at our marriage as something that had an impact on others. We first wanted to model a marriage that our children could say was at least desirable. Then after close friends and family members experienced divorce and infidelity, our hearts began to hurt for marriages. A passion was born.
That may not be your experience, but as a couple who has also experienced God's grace in your marriage, God wants to use your marriage to minister to others.
Psalm 145:4 says, "One generation will declare Your works to the next and will proclaim Your mighty acts."
That is what mentoring is all about—your marriage being your ministry to others.
Article courtesy of HomeLife magazine.