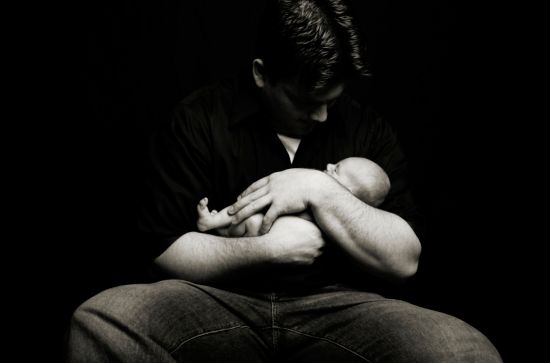 I can still see it as clearly today as I did 10 years ago: my wife in the delivery room, giving birth to our second child—our first son. He was huge compared to our daughter.
But he wasn't moving, he wasn't making a sound—he looked lifeless.
The excitement I felt before was about two seconds from turning into complete panic. As I looked closer I noticed the umbilical cord was wrapped around his neck. I thought, This can't be! While I processed this, the doctor quickly unwrapped the umbilical cord and within a few seconds, he was moving and crying.
We consider our son a miracle baby.
Praying for a Miracle
We prayed for a miracle during the pregnancy, but our prayers weren't about the umbilical cord. That was a surprise. After a seemingly perfect first pregnancy, we were spoiled. So we weren't prepared for abnormal test results.
First, a test revealed a calcification on our son's heart. This was followed by a test revealing a spot on his kidney; each indicated a risk for him to be born with Down syndrome. My wife and I were self-employed with no health insurance, which increased our stress level. We were healthy, so we had decided to drop our insurance a month before discovering the pregnancy. Since the pregnancy was considered high-risk, the tests and medical bills increased.
But we know that all things work together for the good of those who love God (Romans 8:28). A normal delivery might have not allowed the doctor to quickly remove the cord from his neck.
How God Answers Our Prayers
The moment he was born, all other concerns vanished. The doctors examined him.
Did he have Down syndrome? No. A heart calcification? No sign. Kidney issues? Not one.
During that pregnancy, we probably prayed more than any other time. The prayers for his heart did more than heal it physically; they molded it spiritually. Our son absolutely loves the Lord. His desire to know God, delight in His Word and please Him amazes me.
Miracles happen in our children's lives every day.
You may be praying for them during this very season. Don't ever think your prayers for miracles are going unnoticed. God hears your prayers, and even now, He may be answering in a way that is more than you can ever ask, think or imagine.
Article courtesy of ParentLife magazine.
---
Serving God as a family is not mission impossible. In fact, it is possible despite the normal life of sibling arguments, dirty laundry and everyday parenting.
Becoming a parent is one of the greatest milestones a human can reach. Dr. Tim Kimmel, founder of Family Matters and parenting expert, gives biblical parenting advice.
Author and speaker John Croyle sheds light on the tough aspects of parenting and three things parents should never negotiate.