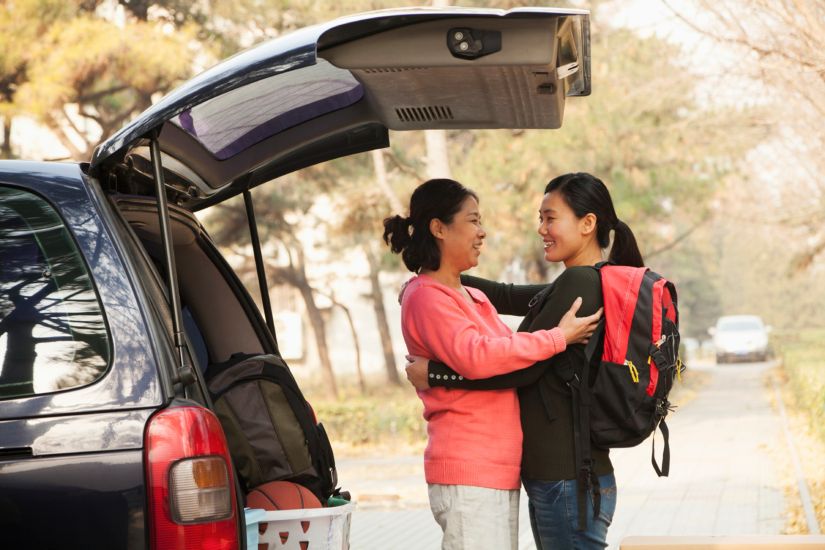 The college send-off can be overwhelming.
There are long lists of things to purchase and things to pack; you wonder if you'll be able to fit everything in the car; you're not quite sure where to go once you arrive on campus, much less how you will get everything from the car to the dorm, which of course is located on the third floor of your child's building, and you're unable to use the elevator during the move.
There are plenty of logistics to think about, but instead of getting lost in the details, here are some things to consider to keep your mind focused on the big picture.
1. Let your child lead.
From the moment you arrive on campus, you have the opportunity to let your child lead.
Instead of stepping up to the check-in table to announce your arrival, let the new student take charge and check-in. Roommates should decide which bunk bed they want, and which side of the room they prefer their desk to be located.
Far too many times I have witnessed a mom or dad leading the entire move-in process. Remember, this isn't your dorm room. While you may be much more efficient at spatial design and delegating tasks, this is your opportunity to relinquish control.
After all, this is the beginning of your son or daughter living more independently from you than ever before. Encourage that independence by having him or her take charge while you are still there for support. Communicate this ahead of time by letting your child know that you will be taking cues.
2. Know when to go.
Most universities have a day or two of programming for you and your child after the initial move-in. I highly encourage you to participate in what the college has planned—including the departure time.
When it's time for parents to leave, please leave.
It is vital that you give your son or daughter the same experience others are getting. If you stay behind, you are forcing a choice between bonding with peers or spending time with family. This also includes the first night on campus. Your child may want to spend the whole evening with you and even sleep at the hotel with you. If so, great! However, if going to the new student dinner is preferred, support that decision.
While you want to savor your last night together, this is also the first night at college. You may be saying goodbye, but your child is saying, Hello! Set your student up for success by knowing when to go and allowing full focus on this new chapter of life.
3. Hold the phone.
The moment your car pulls away from campus, you're going to be tempted to call and make sure the laundry was grabbed from the dryer. Don't. Allow some space. You have spent the last eighteen years training and raising a future adult. You have done your part. Now is the time to let your child fully step into responsibility.
You are going to miss your son or daughter every day. You will wake up wondering how it's going, if healthy friendships are forming, if your good nutrition training is sticking and so on. You are going to want to call and text every day. Don't. Let your child call you.
Allow your new student to initiate contact. Again, it's a great idea to communicate this ahead of time. Share that even though you are going to want to talk every day, you aren't going to call. If you don't hear anything for a week, then you will call—after all, you are still the parent.
But you will do your best to be patient and wait.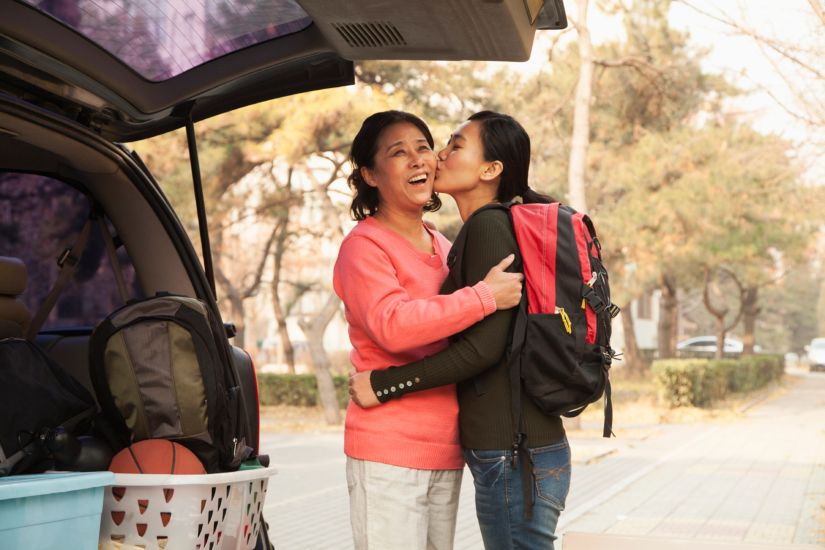 Conclusion: Learn to Relinquish Control to God
By letting your child lead, knowing when to go and avoiding constant phone calls, you will give him or her more self-confidence than you can imagine.
For a child to see a parent relinquish control can be successful in this challenging but exciting transition to college. In both words and actions, you will be acknowledging that he or she is capable, trustworthy and likely to have a great college experience. Be proud, you have done a great job raising a strong, independent and adventurous person.
While you have always had to place your trust in the Lord to care for and protect your child, now is your opportunity to fully place any worry or anxiety you may have at the feet of Jesus. Remember, He cares for, loves and knows your child even more than you do. You can have full confidence in His plan, protection and provision during this step into independence—mistakes and all.
Though letting go is hard, the reward is seeing God at work and watching the successes.
Article courtesy of HomeLife magazine.