Whether you're looking for your first Bible, replacing an older one, or giving a Bible as a gift, we can guide you through the Bible selection process.
1. How Will I Use the Bible?
Are you a new Christian looking for an introductory Bible? Maybe you're looking for devotions or study notes built into your Bible. Or perhaps you have a long commute and would like an audio Bible.
Bibles come in a variety of sizes, formats, and features, giving you many options to choose from. Check out the descriptions below to discover what editions are available and what might be the best fit for you.
2. How Do I Choose a Translation?
Choosing a translation can be tricky. Above all, our advice is this: pick the translation that is most readable to you.
While God is the author of all Scripture, the human writers wrote in three languages. Because these languages don't translate perfectly into English, translators must decide whether they are seeking to convey the exact words or the central idea of the original text. These translation philosophies are often referred to as "word-for-word" or "thought-for-thought."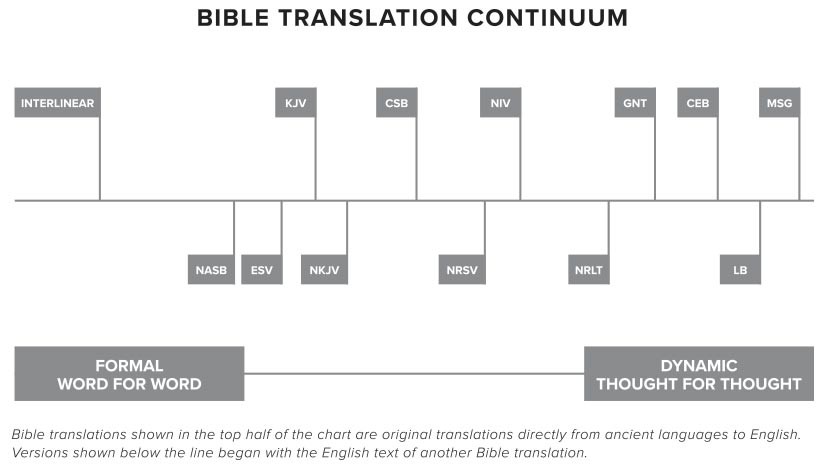 3. What's the Difference Between the Binding Options?
We offer Bibles in a variety of styles, colors, bindings and prices.
Basic Bindings (includes paperback and hardback) are typically less expensive options. Ideal if you're on a tight budget or giving multiple copies away.

Deluxe Bindings (includes bonded leather and leathertouch) offer you an upgraded feel over paperback and hardback. Bonded Leather consists of genuine leather pieces that have been pressed together. While the texture is smooth, it will feel rougher than genuine leather. LeatherTouch is faux leather, often available in different colors and featuring designs pressed into the cover. This will feel similar to genuine leather.

Premium Bindings (including genuine leather and calfskin) are the best bindings available. If you purchase through Lifeway.com, premium bindings of Bibles published by Holman come with a lifetime guarantee. If your premium Bible doesn't hold up, you can contact us at contact@csbible.com and we will replace your Bible for free.
---
Still Have More Questions?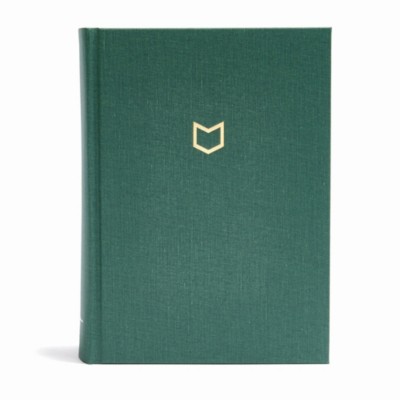 SHOP FOR BIBLES | Browse our selection of Bible translations, types, and styles. Find best-sellers, Bibles on sale, and the perfect Bible for you.
Select a Bible Cover | Protect your Bible with a Bible cover or carrying case that can also be used to organize journaling supplies and study accessories.