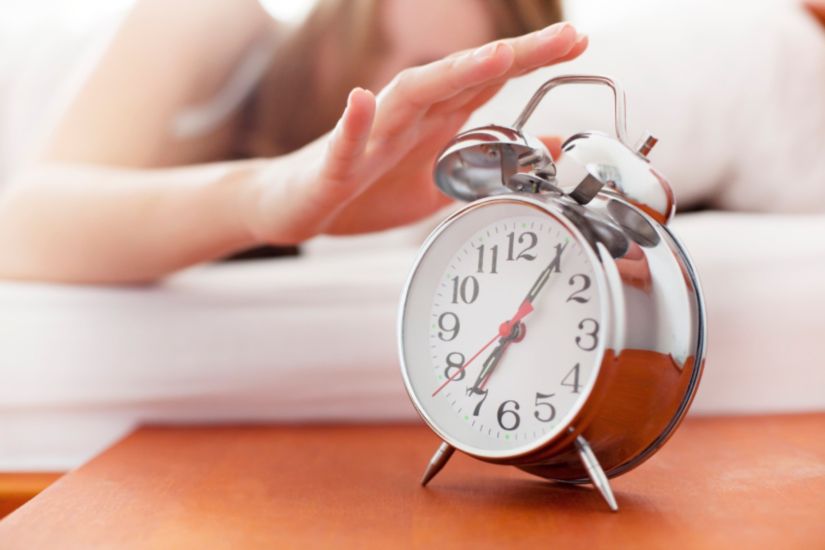 Have you ever felt like a hamster stuck on a wheel?
I have.
It happened a few weeks ago: We had new furniture delivered, we were rearranging the whole house, my dad was visiting from out of town, I was speaking at a conference the following week and on top of that, I had my regular responsibilities of working full time, mothering two young children, being a wife and managing household tasks like laundry and dinner. Not to mention, I'm six months pregnant.
It. Was. Crazy.
Stepping Off the Hamster Wheel
One night in the midst of the craziness, I decided to do something different—I stepped off the hamster wheel. I ignored the dirty dishes and did something I wanted to do.
I made a wreath.
Yes, it was months before Christmas, but it soothed my weary soul. As the minutes turned to hours, I relaxed. The next morning, I woke up refreshed, ready to tackle my list of projects.
Defining a "Fringe Hour"
As women, we are good at juggling a lot. But all too often, the one thing we don't make time for in our busy days is ourselves.
God created us with unique gifts and passions to be used for others and ourselves. Yet, too often, women focus only on using those gifts to serve others, often to the point of emptiness. This is not a healthy or responsible way to live.
Busyness should not dictate our level of self-care.
The best way to overcome this lack of self-care is to live intentionally, and make time by leveraging the fringe hours—pockets of time in your schedule that often go underused, or wasted altogether. So much beauty can be found in these small chunks of time, and using them wisely makes us happier, more fulfilled women.
The Fringe Hours in Proverbs 31
In Proverbs 31, the bulk of the text focuses on the way the woman manages her home, work and life in general. However, verse 18 says, "Her lamp does not go out at night."
Some interpret that text to mean that she never stops working, even into the night. But what if in those fringe hours of her day, with her work completed, she uses the quiet time to do something she enjoys, like sewing, exercising, dreaming up business plans or praying?
Because she spends time doing those things in her fringe hours, she is more fulfilled emotionally, which in turn makes her more productive, resourceful and helpful during the day. I know I have certainly found this to be true in my own life.
Finding Time for Yourself
A good starting point for finding fringe hours is to track your time for a week to really see where the hours are going. Tracking your time helps you see where it's being spent—and where it's being wasted. It's similar to analyzing your budget, only instead of recording your financial expenditures, you're recording your use of time.
Tracking your time for a week is different from merely keeping a calendar of events and activities, because during this exercise you write down literally everything you do, not just the major events and plans you have scheduled.
You'll list time spent on chores, work, errands, story time with the kids and so on. The more specific you get in your documenting of your day, the easier it will be to analyze where fringe hours can be found.
Journaling the Process
At the end of the week, take some time to journal about the process. Really look at the time you have tracked and ask yourself these questions as you review your days:
Where did I spend my time?
What items are nonnegotiable (work, taking kids to school)?
What time was wasted?
What activities could be streamlined in my schedule? (For instance, does doing laundry every day make sense, or would it be better to do it as a marathon on one day?)
Am I doing too much? Do I need to be better at saying no?
Did I do anything just because I would have felt guilty not to do it?
Would it be helpful to ask for or hire help for any of the things I spent time on during the week?
Did I take time for myself? If so, how much time?
Overall, how did I feel this week? Happy? Tired? Stressed?
How did these emotions impact me and my activities?
Once you complete this exercise, you will be able to better see where your time goes. You may immediately see where you have pockets of time you can better leverage for your own passions and self-care.
4 Ways to Maximize the Fringe Hours
For some women, identifying what they want to do can be challenging, particularly if they have gone years without intentionally investing in themselves. If that is true for you, consider these four ideas for identifying your passions:
1. Look back to your childhood.
Your childhood was likely your first foray into passionate living. Consider what got you excited. Was it reading a great story or running outside? Those activities would likely still invigorate you today.
2. Make a list.
Sometimes all it takes to get the wheels turning is to see something on paper. Write down any hobbies that might be of interest to you.
3. Think about who inspires you.
People who are inspiring often evoke emotions in us that aren't right on the surface. We just need to pay attention to the people who bring out those feelings in us.
4. Create an inspiration board.
Whether you go to Pinterest or use a good old-fashioned bulletin board or notebook, consider creating a board or book of things that inspire you. This act of collecting inspirational pieces can be an eye-opening process.
Taking Action
Now you have to take action: read a book, craft, go for a run—do something that fuels you. It might feel unnatural at first, or you might find little feelings of doubt or shame creeping in, but don't let those thoughts distract you from the goal of ultimately living a more fulfilling, happier lifestyle.
Without question, pursuing a lifestyle that includes leveraging fringe hours will lead to a more fruitful life, full of the pleasure found in the expression of our God-given passions.
Moreover, when we make room in our days to include activities that inspire us in indescribable ways, we feel more alive and joyful. You are invited to take that step toward living this kind of life.
Article courtesy of HomeLife magazine.
---
Teens have their own unique obstacles that prevent them from using their time wisely. However, here are a few they might talk about.
Christ came to be our lives, not a part of our lives. He came to indwell us in such a way that our entire worldview is re-centered on Him.
---
Learn more about The Fringe Hours by Jessica Turner: "Popular author and lifestyle blogger, Jessica Turner shows women how to get rid of guilt and find pockets of time to pursue their passions. Turner uses her own experiences and those of women across the country to teach readers how to balance their many responsibilities while still taking time to invest in themselves."