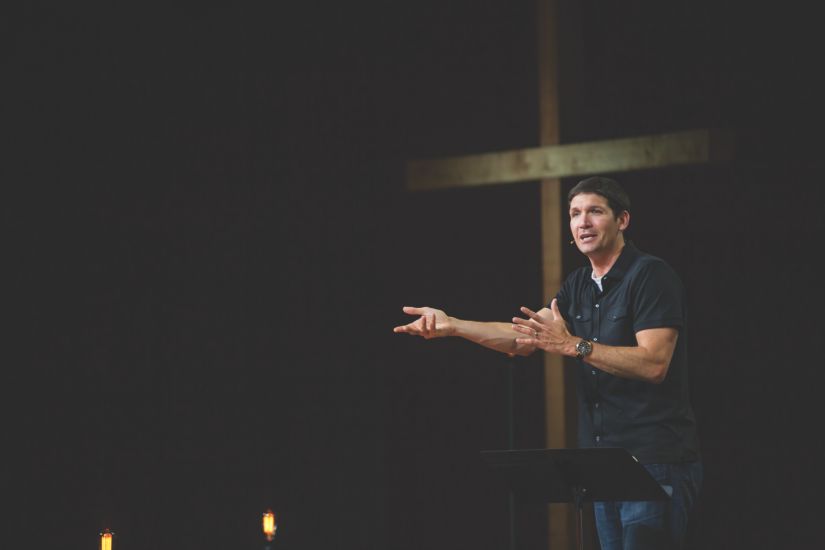 Ask Matt Chandler about his priorities and he doesn't miss a beat: family first, The Village second and church planting third.
Family First
"My understanding from the Word of God is that I am first and foremost called to minister to my wife and children," Matt said. "If I fail there, I have no business leading the church."
In 2002, Matt became pastor of the 600-member First Baptist Church of Highland Village in Flower Mound, Texas. In 12 years, the church now known as The Village has grown to 11,000 in weekly worship, meeting in four locations around Dallas-Fort Worth.
Matt is a highly sought-after speaker and author. His sermons are regularly ranked among iTunes' top podcasts, and now he's leading the Acts 29 Network, a network of more than 500 church planters.
To say he's busy is an understatement.
His wife Lauren reviews his weekly schedule and signs off on all travel and speaking engagements. He and Lauren see ministry as a family affair. Matt regularly takes his kids with him on hospital visits, and the family of five has taken a couple of mission trips together.
"We went to Kenya and took the whole family, from my 3-year-old up to my 11-year-old," he said. "Ministry is not only my job, but my calling, so Lauren and I are intentional about taking the family along with us as we do ministry."
The Chandlers know that each day is a gift, so they try to pack as much fun into each day. "We want to laugh a lot and enjoy one another," he said. "They have a lot to be thankful for."
In 2009, Matt was diagnosed with a malignant brain tumor. He battled back, continuing to preach through his chemotherapy. Friends, acquaintances, and strangers across the nation prayed for his healing. After 18 months of radiation and chemotherapy, Matt's doctors gave him a clean bill of health, and he credits God for his miraculous healing.
Life as a Husband and Father
Matt says the greatest challenge in being both a husband and a father is being in tune with his own heart. And doing what he believes the Bible teaches him to do, which is to lay down his life to love and serve his wife and children well.
"I'm well aware the Bible says Lauren better look like a well-watered vine," He said. "So I should be identifying her gifts, learning her heart, and trying to cultivate in her all that she's going to be in Jesus Christ."
He believes part of the role of a father is to go after the hearts of his children rather than focusing on their actions. "Those are easily the most difficult and yet most delightful things about being both a husband and a father."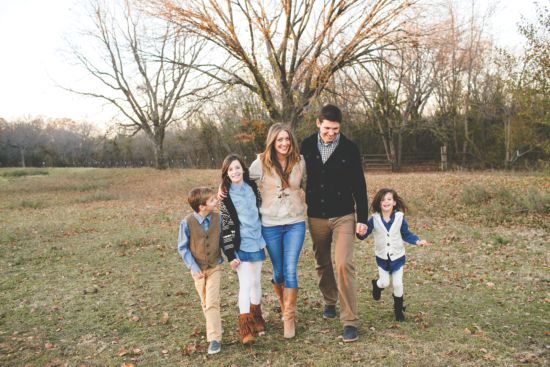 Together, Matt and Lauren have created a gospel-centered, loving environment where their children can flourish — a far cry from Matt's own upbringing. He grew up near Houston, Texas with an abusive, alcoholic dad and a Christian-fundamentalist mom whose religion was a list of do's and don'ts.
Matt's home life ricocheted between debauchery and religion, experiencing the worst parts of both. He wasn't interested in what his dad's world had to offer or his "mama's Jesus, either."
Although he attended church as a child and young teen, it wasn't until Matt turned 17 that he discovered the true gospel and a merciful Savior.
"When the gospel hit my heart, there was this freedom that took place in my life that created a compassion and empathy toward both sides of the fence," Matt said. "I think my home life shaped my compassion for the person outside of the Christian faith, while at the same time granting me compassion for the self-righteous inside the faith, seeing how trapped they are in the moral law."
A Bible, a Journal, and a Pen
In addition to daily Bible reading, prayer, and intensive study, Matt blocks off one day a month to pull away and spend an entire day with the Lord.
"It's just my Bible, my journal, and a pen," Matt said. "I spend time meditating upon Scripture, asking the Holy Spirit to reveal areas of disobedience, self-sufficiency, a growing self-righteousness, or a growing self-confidence outside the bounds of what God would have me walk in."
More than anything, Matt sees the need to stay focused on the gospel — the message of Christ's wrath-absorbing death and His victorious resurrection that saves us, keeps us, and sustains us in and out of every season that comes.
"If you drift from the gospel, if you move on to something you may perceive to be more important, then you will leave the safety of the ship God has given you for the storm or the calm sea."
His challenge to the Church is to drop anchor there and continually preach the message of the gospel to ourselves and to others.
"Let the gospel inform the mission, let it inform our marriages, let it inform how we parent, let it inform how we fight, let it inform how we engage with the world around us, but let us first and foremost be known as gospel people."
This article is courtesy of HomeLife magazine.
More From Matt Chandler
Check out his author page.
Video for his book and Bible study, Recovering Redemption.