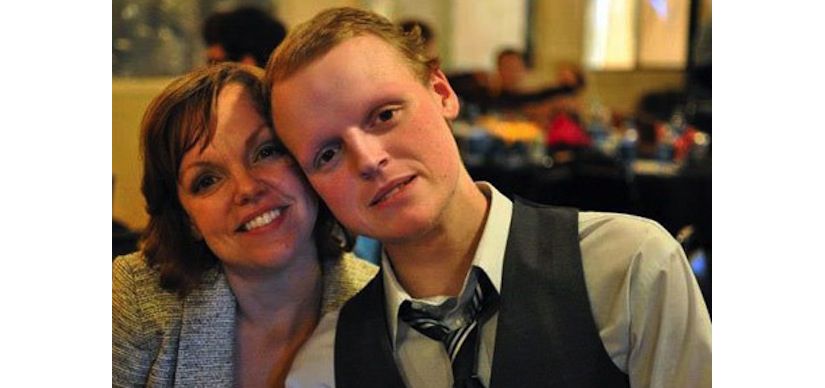 Zach would have turned 20 years old this month.
He was diagnosed with osteosarcoma, a rare bone cancer, when he was 14 years old and he died at the age of 18.
Sometimes I think about the man he would have become, what he could have brought to this hurting world if he'd had the years of life so many of us are granted. Yet, in his short life, he learned to live in a way that most of us take decades to figure out.
I was constantly in awe at how Zach, in the midst of his intense suffering, had learned to live outside of it. He did not allow what he suffered to contain or define him.
At the tender age of 16, Zach was teaching me, his mother who was decades older, how to truly live and find joy each day. I collected some thoughts about the lessons he was teaching me by the way he chose to live his life.
1. I hope to be empathetic.
Zach had an enormous capacity for empathy. He took the time to pause and connect with those he met, no matter how brief that time was; and his ability to understand people helped him to think outside of himself while battling cancer.
Being empathetic oftentimes freed Zach from the temptation to despair in his own circumstances. Even when things got really hard for him, he knew there was someone out there who had it much worse than he did, and somehow that made his own suffering easier to bear.
2. I hope to live in the present.
We live in this very small space in time called "the present." We learned early on in the battle not to squander the joy that can be found in the moment by worrying about a future that doesn't exist yet. We can spend enormous amounts of time and energy speculating on what may or may not happen and, in the end, most of the time, it just doesn't matter. Tomorrow will come, but not today.
3. I hope I live with joy.
Happiness depends on things outside of ourselves and is fleeting; joy comes from God despite our circumstances. Look for joy every day and nurture it. With every moment of joy comes a choice to allow it, or to stifle it with resentment, anger and bitterness. Our attitude tends to follow that which we dwell on.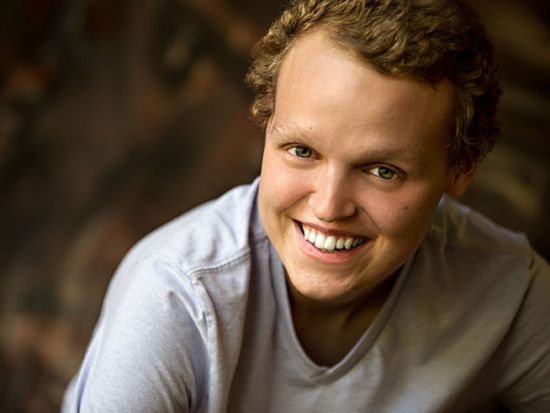 Emphasize the joy. In your thoughts and conversations with others, make the moments of joy the starting point rather than the afterthought. Hard days are full of beautiful moments; look for them and embrace them. It is in the deepest suffering that the sweetest joy can be found.
4. I hope to find grace in the midst of suffering.
Suffering gives us the platform of a story that people will listen to. The way we suffer matters. We all have a distaste and fear of suffering. When we suffer, people pay attention; they want to see how we do it.
If we remember that our trials are a part of a bigger plan and that ultimately, by our example, we are sharing our faith, then our suffering can be an effective tool of evangelism.
Offering the story of our suffering for God to use as He chooses is a powerful way of unleashing grace into the world. Unbelievable and extraordinary things can happen when we unite our suffering with God's grace.
5. I hope to never be discouraged by fear or circumstances.
Zach didn't start writing songs or singing until the last year of his life. Zach had a crash course in how to live life to the fullest by not allowing fear to rule him. He didn't have the luxury of believing he had a long future to figure things out, and he didn't have the burden of believing he had a lot to lose by taking risks.
Zach was willing to share himself and make himself vulnerable to share a message he needed to share. He set his suffering aside and worked through a tough time to create something beautiful when many would have closed themselves up and turned inward. As a result of his willingness to share himself despite his grim circumstances, he was able to achieve some amazing things in the last months before he died.
6. I hope to make the world better.
At Zach's visitation, I had several teenagers tell me that he changed their day by simply acknowledging them. Zach was passionate about making life better for those around him. A simple smile at someone who is hurting can turn their day completely around. A word of encouragement or sympathy can give someone the strength they need to move forward.
Oftentimes we get hung up in thinking that we need to do something profound and big to make a real difference in our world. There are big things that we can do to bring hope to the world, but most of the time, it's the little things that matter the most and have the most far-reaching effect. Never pass up an opportunity, especially the easy ones, to make life better for someone else.
7. I hope I'm open to the twists and turns of life.
Life won't always go the way you plan—as a matter of fact, it won't go the way you planned—and that's OK. Roll with it and be open to the lessons to be learned and growth to be gained.
There is a life beyond this that we are preparing for, and we need to keep that in mind when we are tempted to shake our fists at God. God sees the bigger picture and He loves us and knows us better than we know ourselves. He will not abandon us in our time of need; we simply need to be open to His grace. He wants to pour out His grace in our times of trouble. You will be surprised by the grace that you will be given and where you end up.
8. I hope to stay focused on eternity.
We sometimes think that God couldn't possibly want us to suffer the way we do. We forget that true hope is something that goes beyond anything material or earthly, and we get stuck in a cycle of despair.
When we found out that Zach was terminal and only had a year to live, I wrestled with God over where to place my hope. In the cancer world, we hear the word "hope" a lot. We hoped for a cure, hoped for more time and hoped for a miracle.
I'd envisioned as a point on the horizon what I hoped for: Zach to be cancer-free and all grown up living a normal life. But when that earthy hope was taken off the table, that point on the horizon that we had worked so hard to reach was gone, I had to figure out what to hope for. That's when I realized that hope isn't a point that rests on the horizon—it's in eternity. We are a part of something bigger than ourselves and this life, with its hopes and dreams, is simply the antechamber to a life much more beautiful in eternity.
Final Thoughts: It's All for Something Big
Zach was a boy in a hopeless situation, yet brought hope to a world that desperately needed it.
He didn't let the fear of the unknown keep him from jumping in and trying new things. He chose to create beauty in a time when he could have chosen instead to despair. He didn't allow what he suffered to rob him of the joy of the moment. And he knew the world could be changed with a smile or simple word of encouragement.
My son, Zach, was a boy who knew that it was all for something big.
Article courtesy of HomeLife magazine.
BONUS: Watch the Documentary About Zach's Life
---
Learn More About Zach Sobiech
Fly a Little Higher is the book based on Zach's life, written by his mother: "Laura Sobiech tells the amazing story of how God used her son's battle with cancer to touch the lives of millions. 'Okay, Lord, you can have him. But if he must die, I want it to be for something big. I want someone's life to be changed forever.' This is what Laura Sobeich prayed when she found out her seventeen-year-old son had only one year to live. With this desperate prayer, she released her son to God's will."