The Gospel Project for Kids - Volume 10: The Mission Begins
Volume 10: The Mission Begins helps kids discover how after Jesus returned to heaven, the Holy Spirit—whom He had promised to send—was given to the disciples. Filled with the Holy Spirit's power, the small group of disciples shared the gospel and the early church grew rapidly. The church is God's plan to bring praise and glory to Jesus. Through the church, the gospel goes beyond Jerusalem, Judea, and Samaria to the end of the earth. The leaders of the early church addressed disagreements and problems by reminding everyone that Jesus is their ultimate leader and that they share the common mission given by Him to take the gospel to the entire world.
Free With Your Winter Curriculum Order
Keep families engaged with the all-new Gospel Project for Kids At Home. This is easy to access and simple for families to use. And it's free with your winter curriculum order!
Gospel Project for Kids At Home helps you provide families at home with:
a weekly worship service
prayer prompts
activity ideas
Once you place your curriculum order, you'll receive an email with instructions on how to access At Home and helps for communicating with families in your ministry.
Please note: The Gospel Project for Kids At Home is only available with current, on-cycle content.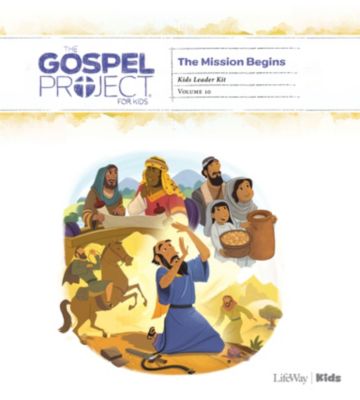 Leader Kits
Order one per ministry per age group. Leader Kits include one leader guide for each age group, one activity pack for each age group, videos, music and more.
Leader Guides

Order one per leader. Feature easy-to-use, low-prep lesson plans.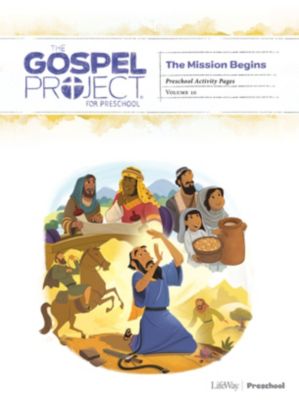 Activity Packs
Order one per child and extras for vistors.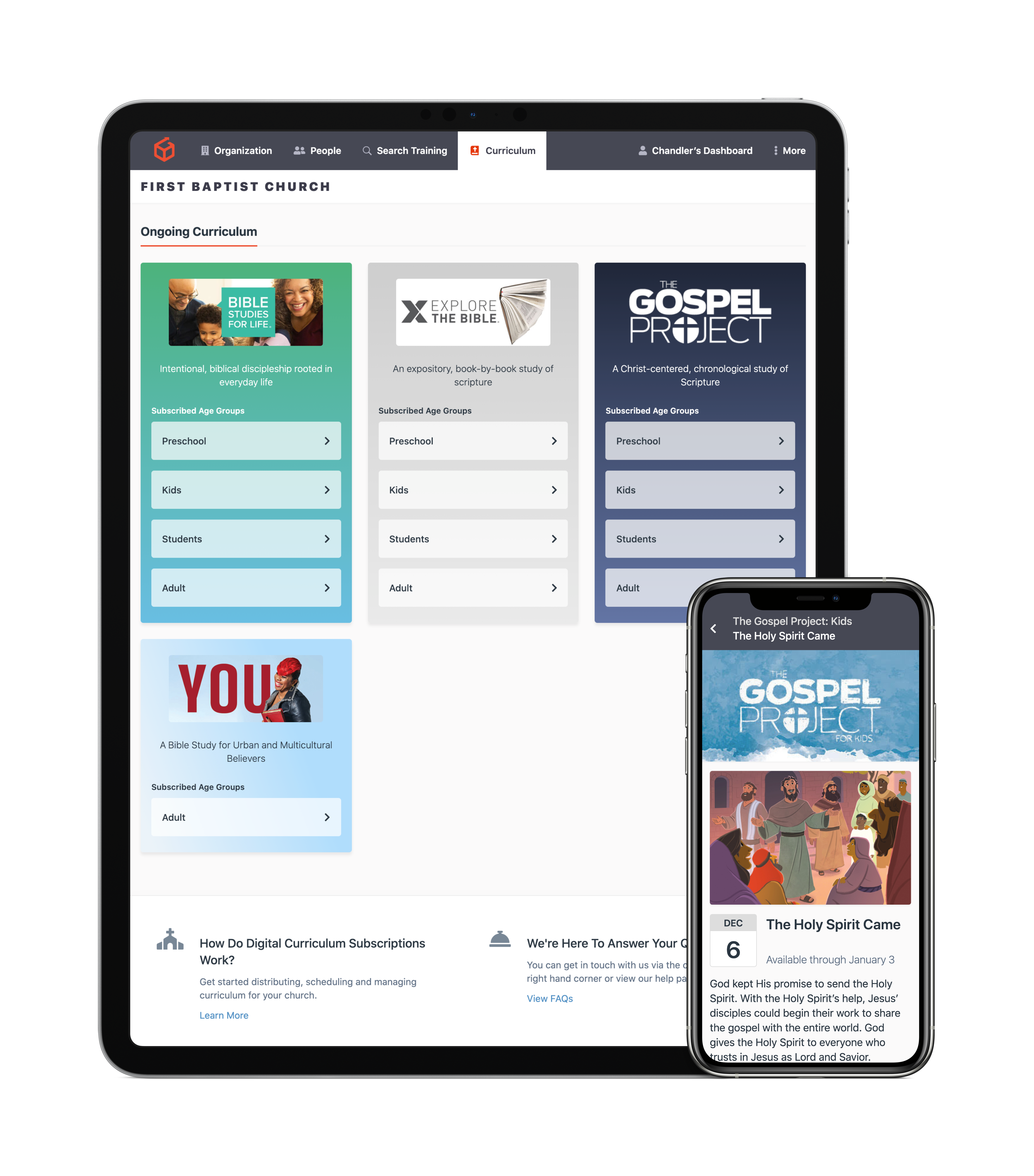 Disciple Your Kids Digitally
If your kids ministry prefers digital resources, we are proud to introduce a new digital curriculum experience for your kids, leaders, and the whole church. Using Ministry Grid's simple, churchwide online platform, Lifeway's digital curriculum makes it easier than ever to:
Design personal discipleship experiences: curate, customize, and create content based on your church's needs.
Distribute relevant resources to leaders: includes Bible study content and training all in one place, with simple sharing through in-app email or links.
Disciple the people you serve in-person or at-home: resources are designed to help you study the Bible in a group and worship together as a family
Start as low as $25 per month!
Introductory pricing starts at $25 a month for Preschool groups and $42 a month for Kids groups including leader guides, Bible story videos, printable activities, and more.
Subscribe Today