The Gospel Project for Students: Student Bible Study
Journey Through the Storyline of Scripture

A Christ-centered, chronological study that will take your students on a journey through the storyline of Scripture, from Genesis to Revelation. Along the way, students will discover the big picture of what God has been doing throughout redemptive history, and what it means for them.
3 year journey through the Bible examining Scripture chronologically through a Christ-centered lens.
Highlights 99 Essential Doctrines every student should know.
Shows students how Christ connects with all of Scripture.
Challenges students to see how God's story connects with their own story.
Helps students see how the gospel transforms the way they think, feel, and live from day to day.
Shop The Gospel Project for Students
The Gospel Project for Students: 2015-2018 Volumes
FREE 4 Session Preview - No Purchase Required
Your free preview includes everything you need for a complete Bible study experience for four weeks, including leader guides and the new Daily Discipleship Guide.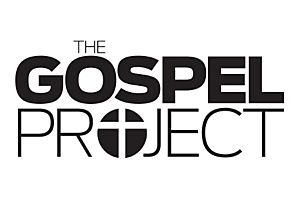 Start a Recurring Order - Save Up to 5%
Create a recurring order on your LifeWay account, and get these great benefits:
Discount on products. Save 5% on LifeWay church account orders, and 3% on credit card orders.
On-time, worry-free shipping in time for delivery to your church before the quarter starts.
Easy to edit quantities at any time.
How to Start a Recurring Order

Go to Church Ordering and select "Ongoing Bible Studies" then "the Gospel Project"
Narrow results in left column (Age, Format, Translation)
Find the item(s) you need, choose quantity, and "Add to Order"
Save your order, or checkout (you will be asked to create a secure account)
Need help placing your order? Let one of our trained staff help.

Call 800-458-2772 (8:00am - 5:00pm Central time) or chat with a live representative (7:30am - 6:00pm Central time) BEGIN LIVE CHAT