Bible Studies for Life: KJV Adult - Spring 2022
Bible Studies for Life is designed to help adult groups make disciples through comprehensive, in-depth Bible study. Each year, this series addresses the eight spiritual markers found in maturing believers to ensure that participants are getting a balanced approach to discipleship. The spring studies are Living Life Connected to Christ, which highlights some "last minute" teaching from Jesus, and Christ's Return: Living with the End in Mind (a look at what we need to know in order to be ready for His return). A special focus session entitled Jesus Lives—and You Can Too is also included, which examines the reality and significance of the resurrection. (13 sessions)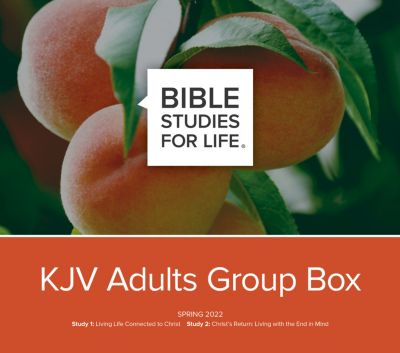 Adults Group Box
Everything you need for an all-in-one-box group experience at a discounted price. Includes 10 Adult Personal Study Guides, 1 Adult Leader Guide, 1 Leader Pack, and 1 Hershel Hobbs Commentary.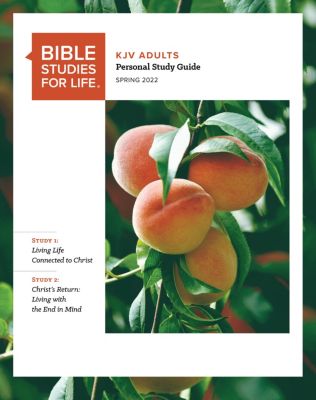 Study Guides
Order one per group member and extras for guests.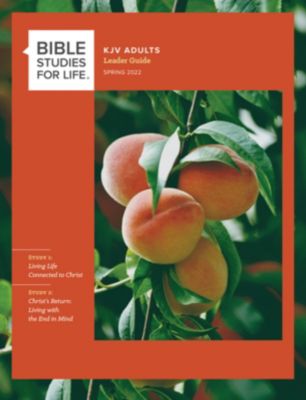 Leader Guide
Features simple study plan with extensive commentary. Order one per leader.
---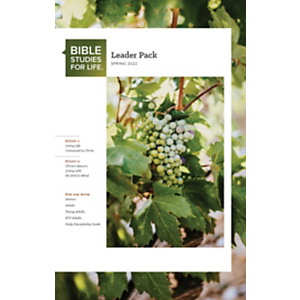 Leader Pack

Includes variety of teaching and visual aids.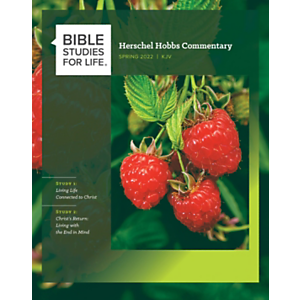 Hobbs Commentary

Comprehensive Bible exposition of each session's Scripture passage.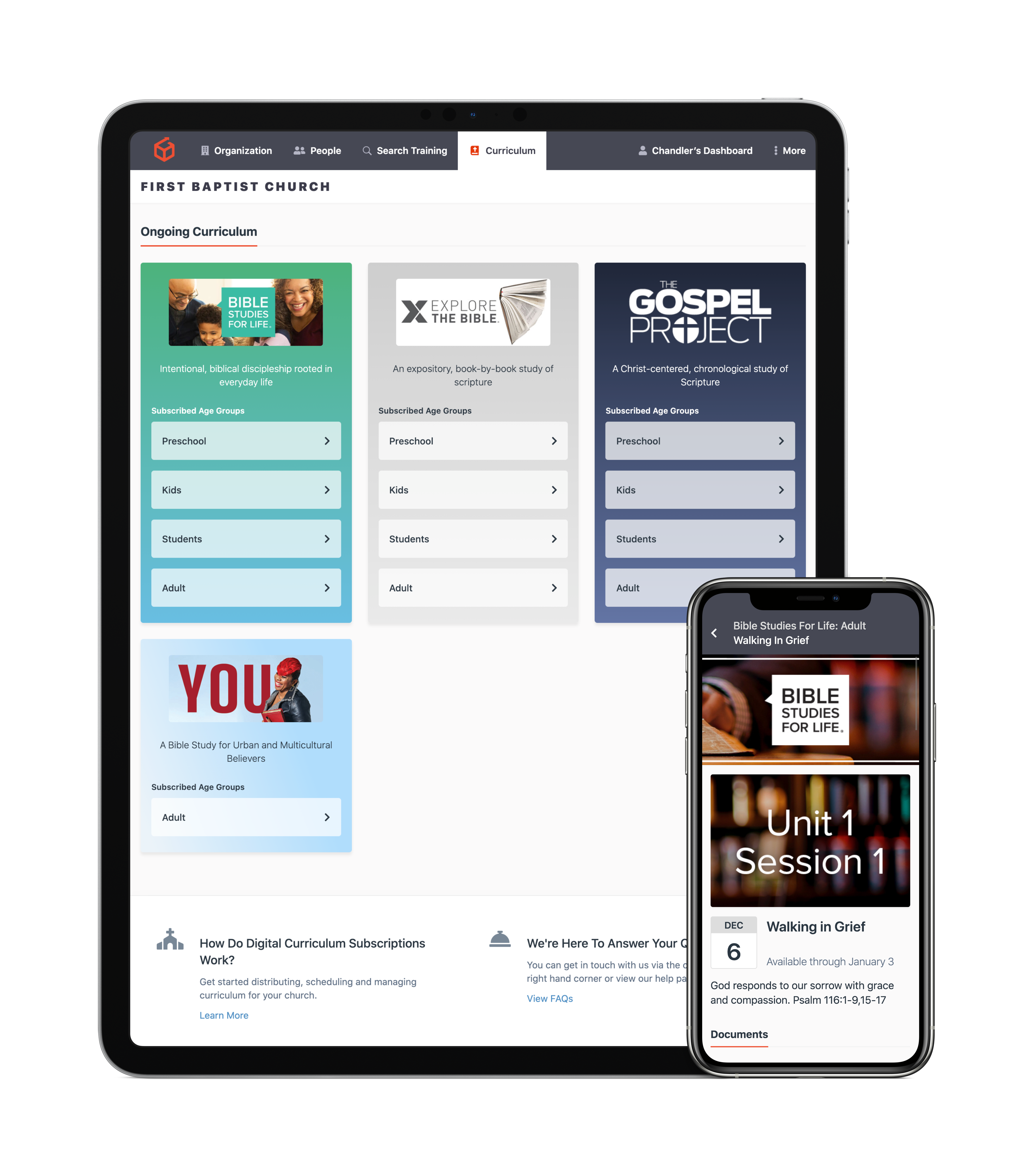 Disciple Your Church Digitally
For those that prefer digital resources for your groups, we are introducing a new curriculum experience for all ages. Using Ministry Grid's simple, churchwide online platform, digital curriculum makes it easier than ever to:
Design personal discipleship experiences: curate, schedule, and modify downloadable content based on your church's needs.
Distribute relevant resources to leaders: includes Bible study content and training all in one place, with simple sharing through in-app email or links.
Disciple the people you serve in-person or at-home: resources are designed to help you study the Bible in a group and worship together as a family
Start as low as $20 per month!

Digital curriculum subscriptions are priced according to the size and needs of your groups and classes. As a result, you'll save money every month while ensuring all your people are equipped for transformational discipleship.
Digital Resources for Individuals
Quick Order Form
Subtotal