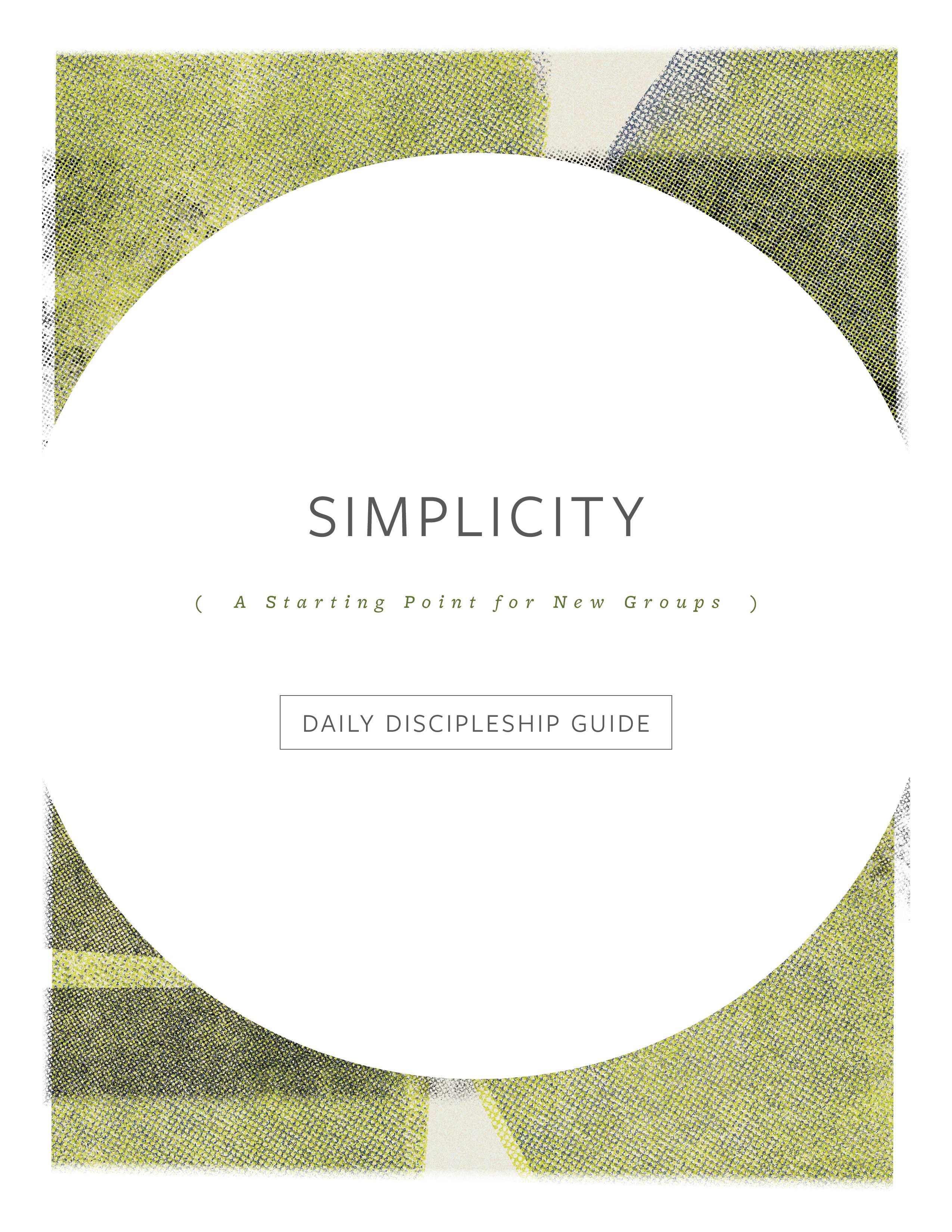 Simplicity
The first step toward consistent Bible study
Getting new people into Sunday School is like asking someone to enter a busy expressway from a side-road stop sign.
That's why we created Simplicity—an onramp to your church's Sunday School traffic flow. Simplicity helps church leaders create an open lane where new people can get up to speed quickly and merge into ongoing Bible study..
Simplicity is a two-part program that fills an entire 13-week quarter. The first part gives church leaders a process to follow for recruiting and training new leaders, identifying and enrolling new members, and making other key preparations.
The second part is a six-session Bible study. Each week, group members learn about fundamental truths of Christianity while being encouraged to improve the quality of their lives by simply focusing on Jesus.
Every group member gets a Daily Discipleship Guide, which includes additional daily reading to reinforce the study content. So this six-week process not only encourages weekly attendance in group Bible study but also the habit of daily Bible reading!
More information is available in this free Administrative Guide.
The Simplicity study includes a Leader Guide containing tips, group plans, and commentary to help leaders facilitate discussion and learning.
To obtain your free Leader Guide and Daily Discipleship Guide, fill out the short form below.