VBS Gifts and Souvenirs
Get your VBS gift items, while supplies last.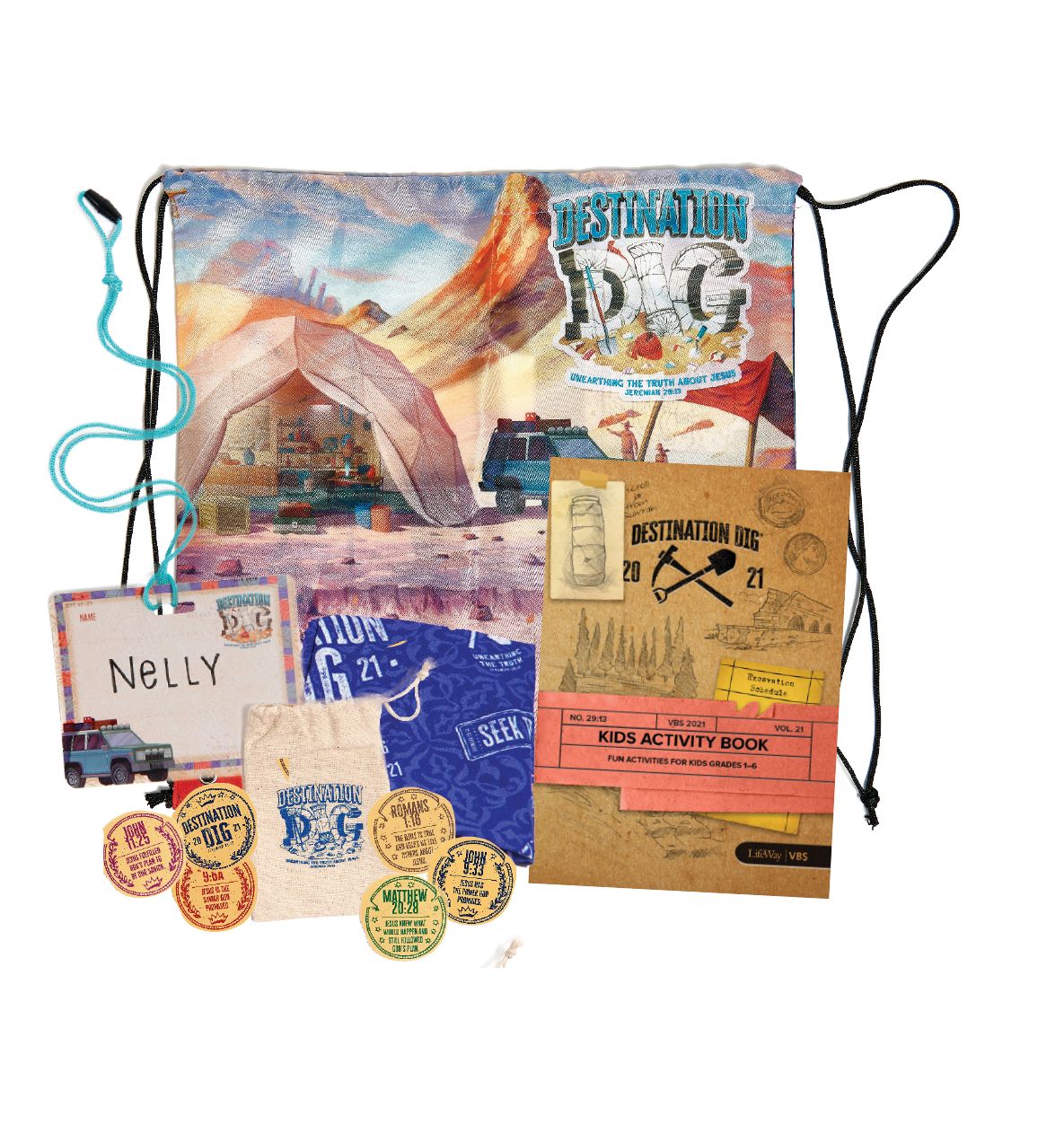 Kids Fun Bundle - $9.49

Includes one of each: Kids Memory Maker, Kids Activity Book, Name Tag, Kids Wrap, and Destination Dig Backpack.
Save $3.99 per kid!
VBS Quick Order Form
Use the VBS Quick Order Form to order multiple items in three easy steps.
1.) Find the items you want. 2.) Update quantities. 3.) Add to cart all at once.