The Gospel Project for Kids - Volume 9: Jesus the Savior
Jesus the Savior helps kids discover how Jesus told parables, or stories, to help people understand what the kingdom of heaven is like. One day, these stories will become our reality when Jesus returns and reverses the curse of sin. As people began to turn against Jesus, He journeyed toward Jerusalem. Jesus continued to tell people that they needed to repent, and He prepared His followers for His death. Soon after Jesus arrived in Jerusalem, He was betrayed, arrested, tried, and crucified. The darkest moment of the gospel story became the brightest when Jesus rose from the dead to provide forgiveness for all of God's people. After Jesus rose from the dead, He spent 40 more days proving that He is alive and preparing His followers to continue His mission after He returned to heaven to be with His Father
Free With Your Fall Curriculum Order
Keep families engaged with the all-new Gospel Project for Kids At Home. This is easy to access and simple for families to use. And it's free with your fall curriculum order!
Gospel Project for Kids At Home helps you provide families at home with:
a weekly worship service
prayer prompts
activity ideas
Once you place your fall curriculum order, you'll receive an email with instructions on how to access At Home and helps for communicating with families in your ministry.
Please note: The Gospel Project for Kids At Home is only available with current, on-cycle content.
Leader and Kids Resources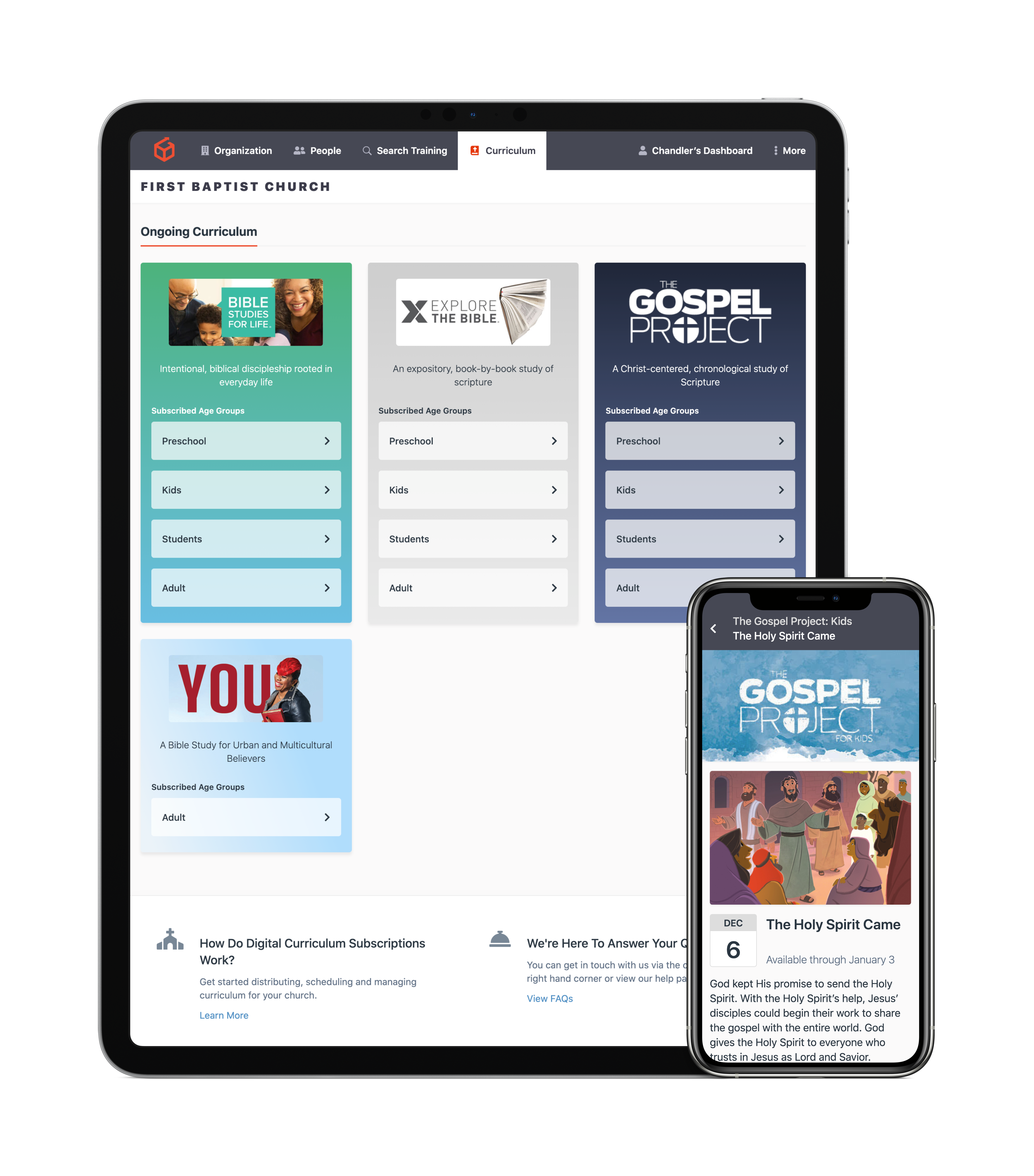 Disciple Your Kids Digitally
If your kids ministry prefers digital resources, we are proud to introduce a new digital curriculum experience for your kids, leaders, and the whole church. Using Ministry Grid's simple, churchwide online platform, Lifeway's digital curriculum makes it easier than ever to:
Design personal discipleship experiences: curate, customize, and create content based on your church's needs.
Distribute relevant resources to leaders: includes Bible study content and training all in one place, with simple sharing through in-app email or links.
Disciple the people you serve in-person or at-home: resources are designed to help you study the Bible in a group and worship together as a family
Start as low as $25 per month!
Introductory pricing starts at $25 a month for Preschool groups and $42 a month for Kids groups including leader guides, Bible story videos, printable activities, and more.
Subscribe Today
Colorful posters that create a mural to show how the entire Bible points to Jesus.