Office Supplies for Churches
Discounts on everything from supplies to cleaning products for a church office through Office Depot.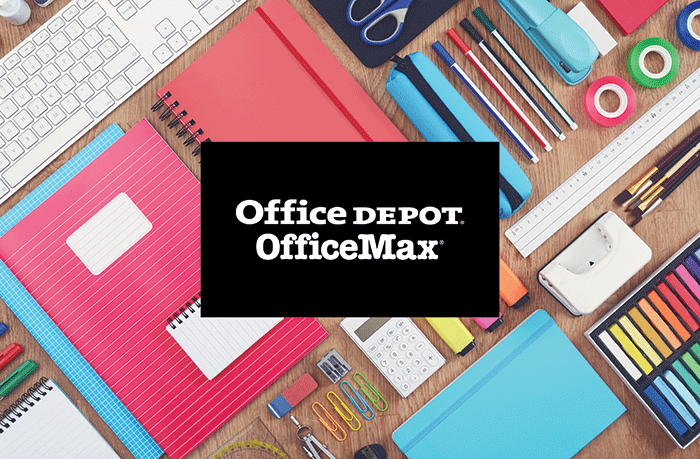 Office Supplies for Churches and Ministries

Lifeway endorses Office Depot as a provider of office supply products and services. Get money saving discounts at Office Depot on things you use most – from daycare and office supplies to cleaning goods, furniture, snacks, drinks and everything in between.
Your free membership includes great savings you can use online and in-store with your reusable Office Depot discount card at any of 1000+ locations.

Save up to 75% off best value products
Thousands of items discounted below Office Depot retail price
Contract pricing on HP ink and toner products
Low copy/print pricing. Save online and in stores.
Cleaning & breakroom deals on 400+ products
Monthly specials & promotions direct to your email
FREE next business-day delivery on orders over $50
Easy online ordering directly with Office Depot using your confidential Member Login
Free reusable store discount card
In-store savings with your free reusable Savings Center discount card at any Office Depot location
Plus: Earn Cash Back with Office Depot's Free Ink & Toner Recycling Program.
---
Register for free today to start saving immediately — online and at any Office Depot location.
If you have any questions, call us at 800.464.2799. We're here with friendly, personal service to help you save on office supplies!
Learn more about the Lifeway One Source program. View Catalog
Get updates and deals with the One Source Church Direct email newsletter. Sign Up