Church Renovations
Lifeway One Source endorses Church Interiors for all church renovation needs from flooring and seating to lighting and audio visual.

Lifeway endorses Church Interiors as its provider of church renovations and seating. From full or partial renovations ranging from installing new carpet, painting, pew chairs, refinishing pews, theater seating you'll find services that transform the look and feel of any space in your church.

Church Interiors, Inc.'s specialty is enhancing your congregation's worship experience through design and renovation.

They update church sanctuaries, worship centers, educational facilities, and entire worship campuses to fit any traditional, modern or blended style of worship.  They offer and install all seating types from theater seating, flexible seating, chairs, and both new pews, as well as restoring existing pews. Church Interiors specializes in stage design and construction, adding flexibility for choirs, praise bands, theatrical and seasonal events. Their project consultants and design team will recommend the latest flooring options including modular carpet, luxury vinyl tile, hardwood flooring, natural stone and porcelain flooring and concrete refinishing. They also provide state-of-the-art Audio/Visual technologies and performance lighting to accommodate your church's budget.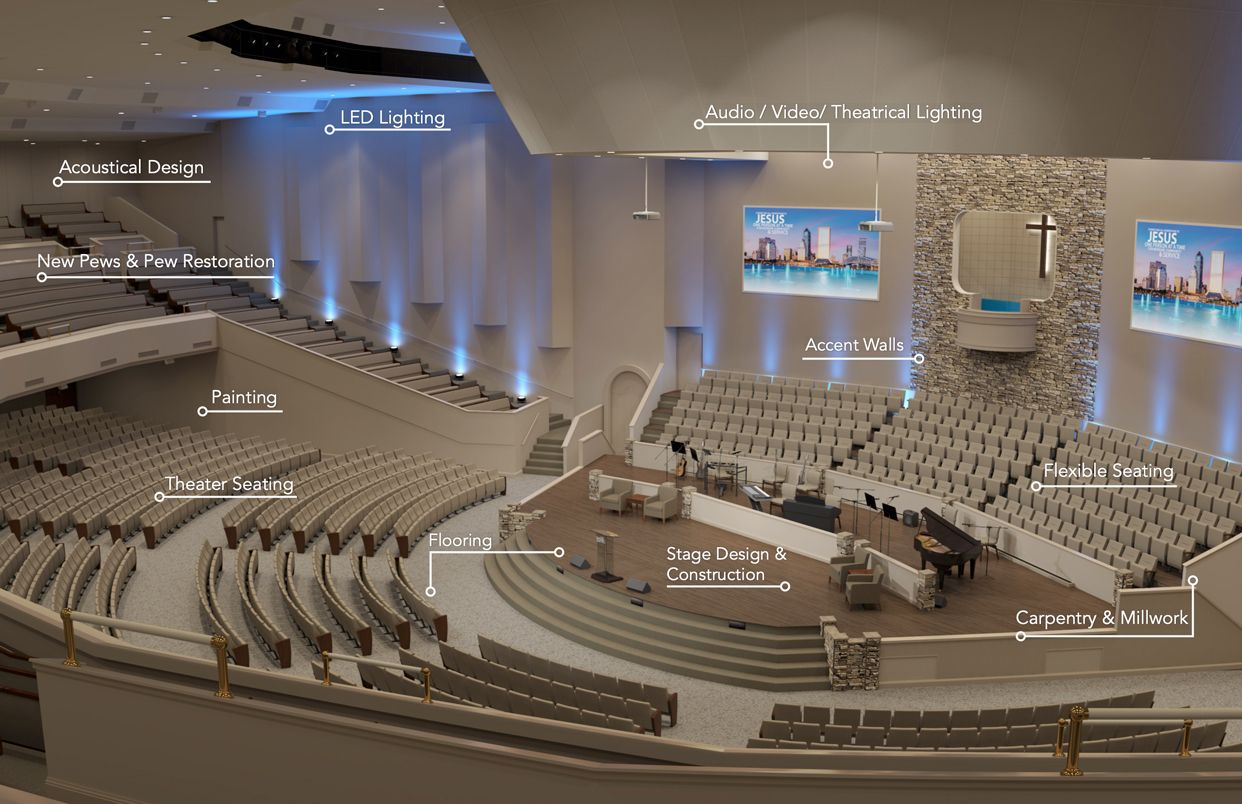 Questions about renovations for your church?
Call 800.622.8610 now to receive additional information or complete the form below.

Learn more about the Lifeway One Source program. View Catalog
Get updates and deals with the One Source Church Direct email newsletter. Sign Up