Helping You Point Girls to Christ
Lifeway Girls specializes in providing resources that help you disciple middle and high school aged girls. Our Bible studies and books are great for classroom settings, small groups, or even mentoring relationships.
Not sure where to start? Reach out to our Lifeway Girls Team at girls.ministry@lifeway.com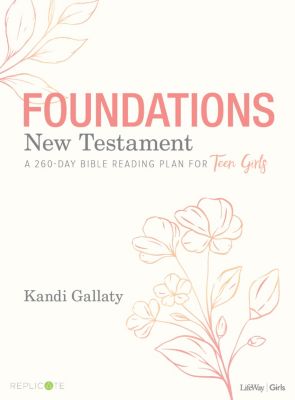 Foundations New Testament - Teen Girls
Our First Devotional Just for Teen Girls!
Writing helps you to remember and retain what you have read. It allows you to focus closely on a few things that God is showing you. As teen girls read through this plan, they will be encouraged to journal what they are learning utilizing the H.E.A.R journaling method of Highlighting, Explaining, Applying, and Responding to passages. Additional devotional content written specifically for teen girls helps them apply what they are HEARing to their own lives.
Girls Ministry Catalog
View all the great resources for your girls' ministry in the catalog on the left.