Bible Studies for Life: KJV Adult Updates
This fall, choose from three KJV resources.
Beginning in Fall 2023, churches can make the shift from the retired KJV Adults resource to any of these three KJV options.
Adult Personal Study Guide/Leader Guide (KJV)
Regular-sized print
Best choice for groups with a wide age range
Groups can now use CSB, NIV, and KJV in the same classroom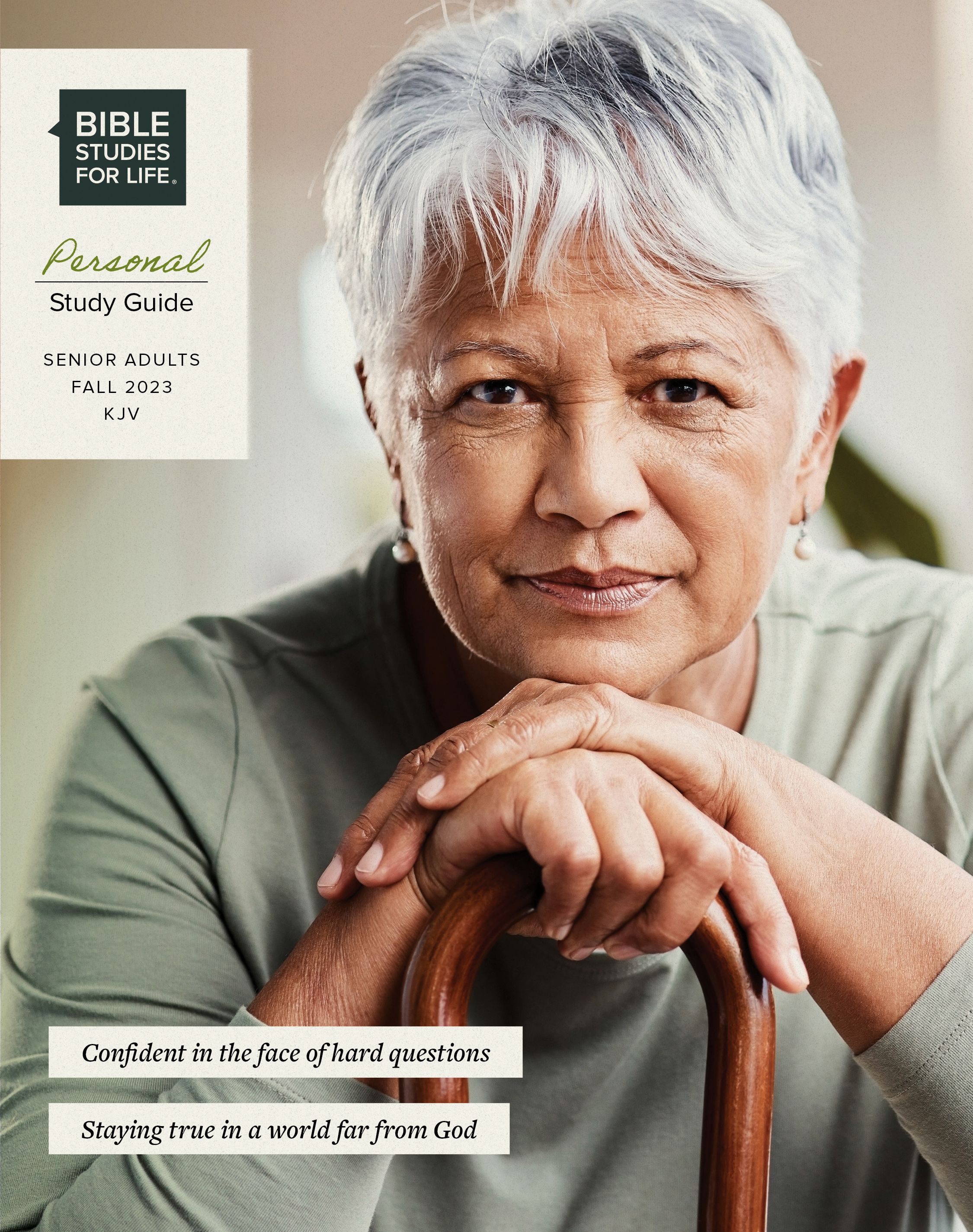 Senior Adult Personal Study Guide/Leader Guide (KJV)
Geared to an older audience
Matches the look and style of the former KJV Adults

Large-print format
More commentary than Adult (KJV)
Daily Discipleship Guide (KJV)
Regular-sized print
Five daily readings
Best resource for continued learning all week
Especially geared for younger adults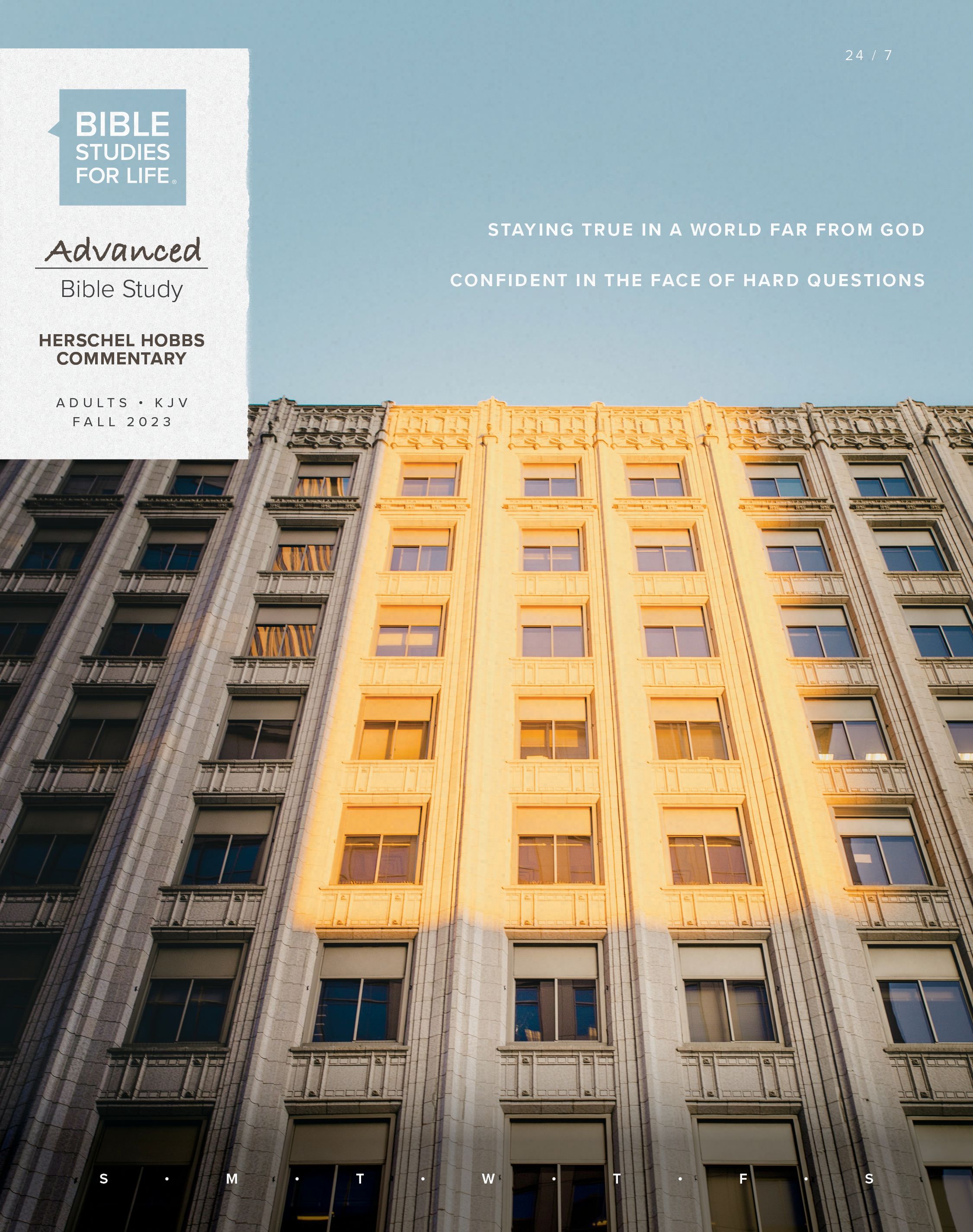 Name Transition
The Herschel Hobbs Commentary is being rebranded as the Advanced Bible Study (KJV). You can now use this commentary and take full advantage of the Advanced Bible Study Teacher Guide.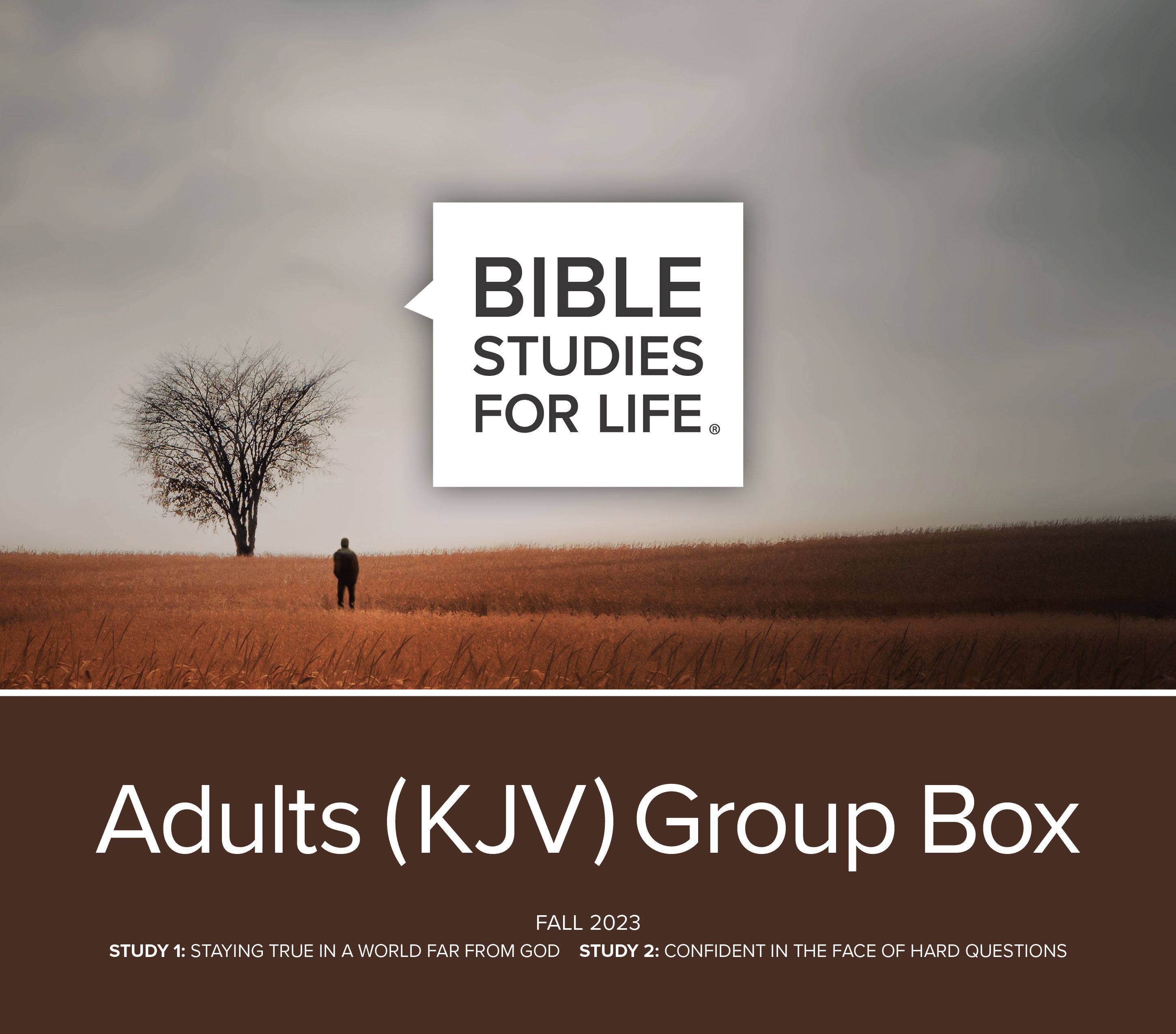 Adults Group Box (KJV)
Simplify your ordering process and save money with the Adults Group Box. Get all this in one discounted package:
10 Adult Personal Study Guides
Adult Leader Guide
Leader Pack
Advanced Bible Study (formerly Herschel Hobbs Commentary)
All for $75.99
15% savings!