Bible Studies for Life KJV
Discipleship is the lifestyle of walking with God. Bible Studies for Life provides followers of Jesus with a pathway to walk on as they become more like Jesus and advance His kingdom. Now you can choose from KJV Adults, Senior Adult (KJV) and the Daily Discipleship Guide (KJV) to help apply God's Word to your life all week long.
Adult Group Box (KJV)
Get everything you need for a great Bible study experience and save 14 percent!
10 Personal Study Guides (KJV)
1 Leader Guide (KJV)
1 Leader Pack
1 Herschel Hobbs Commentary
and more
Herschel Hobbs Commentary
This in-depth and trusted commentary is KJV-based and features:
Comprehensive Bible exposition
Examination of key words, background, and setting
Explanations of important Greek and Hebrew terms
KJV Adult Audio CD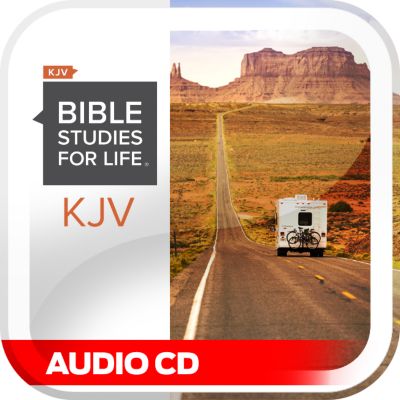 This resource includes a reading of the KJV Adult Personal Study Guide on CD.
Excellent preparation resource for both leaders and group participants
Ideal for visually impaired adults