Item#: 005816293
We Over Me - Video Streaming - Individual
Frequently bought together
This item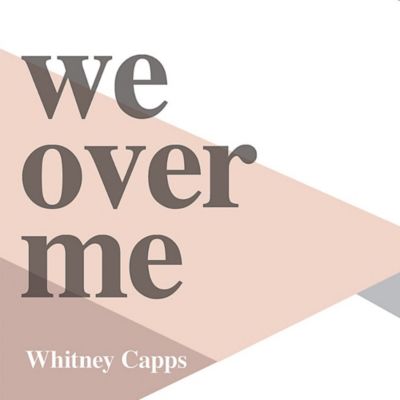 We Over Me - Video Streaming - Individual
About this Item
Overview
We Over Me: Letters of Hope from Revelation — Video Streaming - Individual includes perpetual streaming access* to 9 teaching sessions by Whitney Capps for individual viewing.

In the opening 3 chapters of Revelation, we find a wake-up call directed toward 7 churches and discover the truth of God's desire for the church. Over 9 sessions, challenge your perspective and embrace your part in helping the church fulfill its calling.

Video Sessions
Session One: The Church — What's Up? — Whitney opens the study by reminding us that the church is the bride of Christ, and that it's not okay to bash the bride. She presents the challenge of this study— to choose we over me, setting aside our selfish agendas and understanding the true purpose of the church. (24:57)
Session Two: The Church — Setting the Stage — Whitney briefly introduces the letters in Revelation, pointing out that they were written to individual local churches. There was something Jesus wanted to say to each church to bring about the sanctification of His people. He is still about that sanctifying work through the church today. (23:57)
Session Three: The Church — Origin and Purpose — Whitney talks about the importance of community in the church. She looks at passages in both the Old and New Testaments to show the fallacy of building community around ourselves, and the essential need to built it around Jesus. (19:03)
Session Four: Revelation — Themes and Opening Lines — Whitney details the structure of the first few chapters of the Book of Revelation. She points out that John's vision of Jesus in chapter one is purposefully located before the letters to the churches. The point: a clear vision of Jesus is essential to the health and effectiveness of our churches. (25:06)
Session Five: Ephesus and Smyrna — Whitney digs into the letters to the churches in Ephesus and Smyrna. We'll see Jesus call the church at Ephesus to be judgmental, and the church at Smyrna to suffering. (24:17)
Session Six: Pergamum and Thyatira — In this session we learn what Jesus says to the churches in Pergamum and Thyatira. Both of these churches were dealing with sin and compromise in the congregation. We'll hear Jesus call them out and then call them to repentance. (20:51)
Session Seven: Sardis and Philadelphia — The story of Mike the chicken highlights this video teaching as Whitney explains how the church at Sardis looked alive but was really dead. She'll also discuss the letter to the church at Philadelphia, a church that might have seemed insignificant to the world, but was highly significant to Christ and His purpose. (25:03)
Session Eight: Laodicea and Last Thoughts — Whitney deals with the last letter to the church at Laodicea. We'll see how Jesus confronted their lukewarm complacency, and called them to revival. In their disillusionment, He reminded them that He was all they needed if they would just welcome Him in. (25:40)
Session Nine: Wrap-up — Whitney wraps up the study with a final challenge to choose we over me so that the church will move forward in God's intended purpose for her. (11:35)


The Video Streaming - Individual option is only meant to be viewed by the person who purchased it. These videos cannot be copied or shared. If you need videos to show in a small group study, please purchase the Video Streaming - Group option if available.

*Video access will remain as long as this study is in print.
Shop All "We Over Me"
Specifications
Age Minimum

18

Language

English

Medium Format

Video

Product Group

Bible Study

Product Type

Bible Study Accessory

Publication Date

2021-12-02

Publisher

Lifeway Christian Resources

ISBN10

1535961945

ISBN13

9781535961943

UPC

634337919676