Item#: 005842454
Timothy Keller
Free Shipping on orders over $50

Return Policy -
Frequently bought together
This item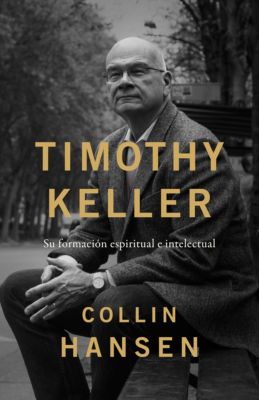 Timothy Keller
About this Item
Overview
Millones de personas han leído libros y escuchado sermones de Timothy Keller. Pero, ¿qué personas y qué eventos dieron forma a su propio pensamiento y crecimiento espiritual? Con acceso y sin restricciones a las notas personales y sermones de Keller, así como a entrevistas exclusivas con familiares y amigos de toda la vida, Collin Hansen expone de una manera sin precedentes sobre uno de los líderes de la iglesia más influyentes del siglo 21.

A través de esta biografía, aprenderás lo que está leía, lo que aprendió y lo que vió a lo largo de su vida. La historia de Timothy Keller es la historia de influencias espirituales e intelectuales, desde la mujer que le enseñó a leer la Biblia hasta el profesor que le enseñó a predicar a Jesús; desde cada texto hasta el filósofo que le enseñó a ver bajo la superficie de la sociedad.

Por primera vez, Hansen le presenta al lector los primeros años de Keller: el hogar donde aprendió a contar historias desde los árboles, la iglesia donde aprendió a cuidar de las almas y la ciudad que lo elevó a la fama internacional que nunca quiso.


Millions have read books and listened to sermons by Timothy Keller. But which people and what events shaped his own thinking and spiritual growth? With unfettered access to Keller's personal notes and sermons as well as exclusive interviews with family members and longtime friends, Collin Hansen gives you unprecedented understanding of one of the 21st century's most influential church leaders.

Spend any time around Timothy Keller and you'll learn what he's reading, what he's learning, what he's seeing. The story of Timothy Keller is the story of his spiritual and intellectual influences, from the woman who taught him how to read the Bible to the professor who taught him to preach Jesus from every text to the philosopher who taught him to see beneath society's surface.

For the first time, Hansen introduces readers to Keller's early years: the home where he learned to tell stories from the trees, the church where he learned to care for souls, and the city that lifted him to the international fame he never wanted.
Specifications
Age Minimum

18

Dimension - Height

0.996

Dimension - Length

8.5

Dimension - Width

5.5

Language

Spanish

Medium Format

Paperback

Number of Pages

320

Product Group

Books

Publication Date

2023-07-01

Publisher

B&H Publishing Group

ISBN10

1087785146

ISBN13

9781087785141