Item#: 005812125.2022-WIN
The Gospel Project: Adult Digital Leader Pack Winter 2022
Frequently bought together
This item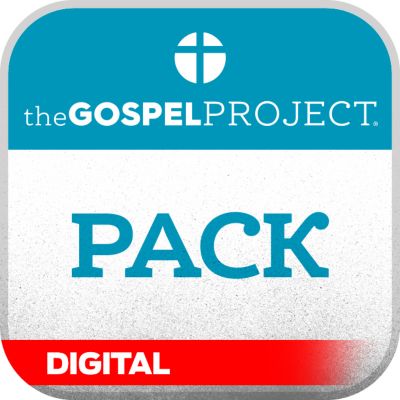 The Gospel Project: Adult Digital Leader Pack Winter 2022
About this Item
Overview
Winter 2022 Study: From Captivity to the Wilderness
(Covering Exodus – Deuteronomy)
by Y Bonesteele, Mike Brooks, Daniel Darling, Micah Fries, Andrew Hall, J.A. Medders, and Sarah Walton
As God called Moses, delivered His people, and parted the Red Sea, He remained faithful to His promises. The Ten Commandments further displayed God's faithfulness and goodness as the foundation of our worship. Through this study, your groups will see that God's holy, merciful, and loving nature is worthy of all our praise. (13 sessions)

The Gospel Project for Adults: Leader Pack - Digital is a download that includes the tools you need to maximize your Bible studies. Each Pack includes:
Visual aids, such as charts, maps, and posters
Customizable Leader Guide session plans and commentary
Memory verse handouts
and more
Purchase one for each group.
Companion Resources:
Daily Discipleship Guide
Leader Guide
The Gospel Project for Adults takes men and women on a chronological, Christ-centered journey through the storyline of Scripture. Participants will encounter God's plan of redemption in Scripture through study of the biblical narrative, the essential doctrines of the faith, and the call to join in God's mission locally and around the world.

Specifications
Age Minimum

18

Curriculum Quarter

Winter 2022

Language

English

Medium Format

Digital Bundle

Product Group

Bible Study

Product Type

Leader Kit

Publication Date

2021-08-01

Publisher

Lifeway Christian Resources

UPC

840154544520