Item#: 005793707
Jonah - Video Streaming - Individual
:
Navigating a Life Interrupted
Frequently bought together
This item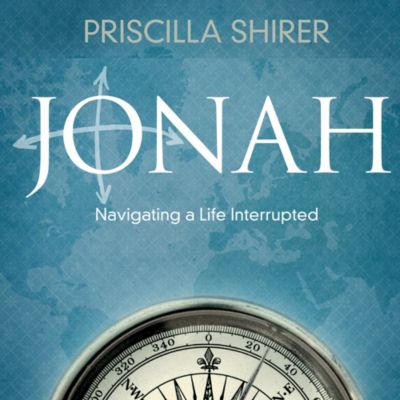 Jonah - Video Streaming - Individual
About this Item
Overview
Jonah: Navigating a Life Interrupted - Video Streaming - Individual includes perpetual streaming access* to 7 teaching sessions by Priscilla Shirer for individual viewing.

Interruptions. They're aggravating. Sometimes infuriating. But how we handle interruptions actually tell us more about ourselves. What do we do when God interrupts our lives? Many times, like Jonah, we run! Priscilla redefines interruption and shows that interruption is actually God's invitation to do something beyond our wildest dreams. When Jonah was willing to allow God to interrupt his life, the result was revival in an entire city.

Video Sessions:
Session 1: (41:46)—Like Jonah, we too have an interrupted life. When we see God's action as divine intervention rather than life interruption, we begin to experience the significant life God has for us.
Session 2: (47:58)—Priscilla shows how the interrupted life is also a challenging life. If God has called you to it, He will equip you for it and give you the strength to handle the challenge.
Session 3: (32:19)—In this session we find Jonah sitting in the belly of the fish calling out to God. Priscilla reminds us that divine interruptions have a way of shaking us, but God desires to respond to us in our time of need.
Session 4: (34:33)—After Jonah has been released from the belly of the fish, the Lord speaks to the prophet again. Priscilla reminds us we serve the God who gives us second chances.
Session 5: (42:02)—Jonah finally responds in obedience to go and preach God's message to the Ninevites. Like Jonah, you will find God's divine anointing and see supernatural results when you respond to His movement.
Session 6: (36:49)—In this session we see Jonah become angry with God because of the grace He offers the Ninevites. Priscilla unpacks how God is gracious and has your best interests in mind even in frustrating and upsetting circumstances.
Session 7: (7:07)—In this short session Priscilla concludes the study of Jonah with some questions and discussion about what we do as a result of the truth we have heard.

The Video Streaming - Individual option is only meant to be viewed by the person who purchased it. These videos cannot be copied or shared. If you need videos to show in a small group study, please purchase the Video Streaming - Group option if available.

*Video access will remain as long as this study is in print.
Shop All "Jonah"
Specifications
Age Minimum

18

Language

English

Medium Format

Video

Product Group

Bible Study

Product Type

Bible Study Accessory

Publication Date

2016-10-12

Publisher

Lifeway Christian Resources

UPC

634337735825