Item#: 005842261
Gospel Foundations for Students: Volume 2 - A Wandering People - Video Streaming - Teen Group
Frequently bought together
This item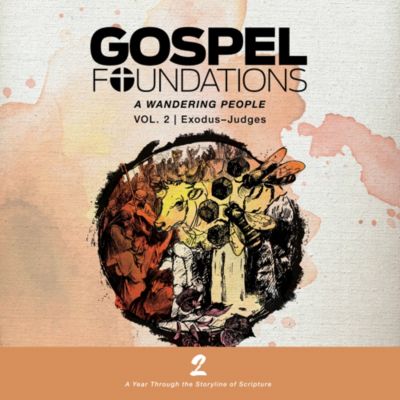 Gospel Foundations for Students: Volume 2 - A Wandering People - Video Streaming - Teen Group
About this Item
Overview
Gospel Foundations for Students: Volume 2 - Video Streaming - Teen Group includes streaming access to 7 teaching sessions by Lifeway Students for group viewing. This product includes 3 transferable licenses with perpetual video access for group leaders.*
This seven-session Bible study is the second part of a six-volume series that walks students through the entire storyline of Scripture, showing them that Jesus is the hero throughout.

A Wandering People continues the story of God's plan of redemption discussed in Volume 1. It's been hundreds of years since Joseph brought his family to Egypt. Once free and prosperous, they are a people in bondage, calling out for rescue. In this volume, students will explore how God rescued His people and revealed to them their need for a greater redemption still—the redemption of their hearts from sin.
Video Sessions
Session 1: God Hears His People (5:13)
Session 2: God Delivers His People (4:39)
Session 3: God Establishes the Worship of His People (5:07)
Session 4: God's People Rebel (4:15)
Session 5: God Gives His People the Promised Land (5:09)
Session 6: The Early Judges (4:32)
Session 7: The Later Judges (4:49)
This Video Streaming - Group option can be viewed by a group of any size. These videos cannot be copied or shared.
*Video access will remain as long as this study is in print.
Specifications
Age Minimum

12

Language

English

Medium Format

Video

Product Group

Bible Study

Product Type

Study Guide

Publication Date

2022-08-04

Publisher

Lifeway Christian Resources

UPC

081407461557

Age Max

18