Item#: 005842018
Big Questions - Video Streaming - Teen Group
Frequently bought together
This item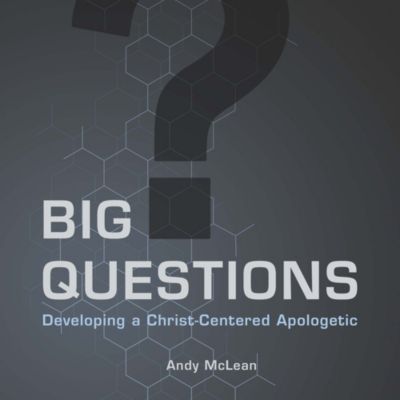 Big Questions - Video Streaming - Teen Group
About this Item
Overview
Big Questions: Developing a Christ-Centered Apologetic - Video Streaming - Teen Group includes streaming access to 6 teaching sessions by Andy McLean for group viewing. This product includes 3 transferable licenses with perpetual video access for group leaders.*

Why Do You Believe What You Believe?
There comes a season for most Christians when personal faith is challenged by doubts and questions. Whether these doubts come from a place of loss and suffering or from listening to a skeptic raise an objection, they come nonetheless. And unless faith is grounded in something more than emotion, we will struggle to effectively deal with our doubts or see them as an opportunity to grow in our commitment to Christ.

Big Questions: Developing a Christ-Centered Apologetic is a six-session study designed to equip students to think biblically and apologetically about some of the toughest topics relating to the Christian faith. With contributions from some of today's leading Christian apologists, author Andy McLean takes students to a deeper level of being able to understand and defend why they believe what they believe.

Video Sessions
Session 1: What Do I Do with My Doubts? (21:04)—Author Andy McLean discusses common questions relating to faith and doubt with author, speaker, and apologetics professor Sean McDowell.
Session 2: Does God Really Exist? (15:33)—Andy interviews author and professor of philosophy William Lane Craig who walks us through various arguments for the existence of God.
Session 3: Is There Conflict Between Faith and Science? (16:44)—Professor and theologian J.P. Moreland answers questions about the relationship between science and religion.
Session 4: What About Other World Religions? (15:39)—Author and apologetics professor Craig Hazen talks through the differences between Christianity and other world religions.
Session 5: Why Is There Evil and Suffering in the World? (15:34)—William Lane Craig discusses how Christians should respond to the problem of evil and suffering in the world.
Session 6: How Can We Live Apologetically Today? (20:43)—J.P. Moreland teaches the importance of saturating our minds with the Word of God so that we can think biblically about other worldviews and beliefs we encounter.
This Video Streaming - Group option can be viewed by a group of any size. These videos cannot be copied or shared.
*Video access will remain as long as this study is in print.
Shop All "Big Questions"
Specifications
Age Minimum

12

Language

English

Medium Format

Video

Product Group

Bible Study

Product Type

Leader/Facilitator Guide

Publication Date

2022-07-21

Publisher

Lifeway Christian Resources

UPC

081407459103