Item#: 005809959
Advocates
:
The Narrow Path to Racial Reconciliation
Frequently bought together
This item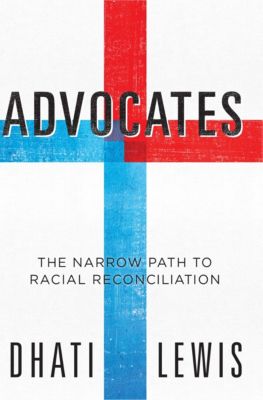 Advocates
About this Item
Overview
A slave runs away from his master. A mutual friend steps in to mediate between the two of them. Can there be healing in such a scarred relationship? In the face of such a daunting breach, is reconciliation (not to what was, but to what God designed) even possible?

This is the situation faced in the book of Philemon. From this short New Testament letter, pastor and author Dhati Lewis (Among Wolves) unpacks key principles that Paul applied to being an advocate in the midst of division.

The divisions of our day don't look the same as Paul's, but the principles are timeless. In 2 Corinthians 5, God commissioned us to be his ambassadors and gave us the ministry of reconciliation. Whether we're engaging in issues of politics, ethnicity, or religious beliefs, our heart posture should be one of an advocate set on reconciliation. The problem is, too many of us approach difficult conversations with the heart of an aggravator. Aggravators sometimes look like they are pursuing good things, but their heart is not toward reconciliation. Any motive less than reconciliation falls short of the desires of God's heart.

We need godly advocates in every sphere of life. This book will specifically apply these principles to issues of ethnic division. Are you willing to call any division caused by discrimination, prejudice, or racism a sin? Do you want to grow in your ability to navigate tense and emotional conversations about ethnic divisions? Are you ready to become an advocate?
Specifications
Dimension - Height

0

Language

English

Medium Format

eBook

Number of Pages

160

Product Group

Books

Product Type

Non-Fiction

Publication Date

2019-06-01

Publisher

B&H Publishing Group

ISBN10

1535934689

ISBN13

9781535934688