Item#: 005847148
A Short Guide to Church
Free Shipping on orders over $50

Return Policy -
Frequently bought together
This item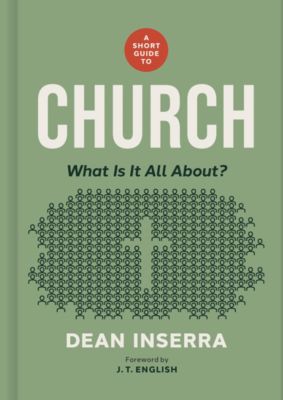 A Short Guide to Church
About this Item
Overview
A common claim in modern American Christianity is that you don't have to go to church to be a Christian. The writers of the New Testament, however, would find a Christian faith separate from the church to be unrecognizable. Dean Inserra has often said to his congregation, "There is more to being a Christian than going to church, but there certainly isn't less." Belonging to a local church is not something made up by a Christian subculture. The local church was God's design. It is his grand idea to display his glory and provide the avenue for his people to flourish as his missionaries to the world. When one begins to see the church as God's plan, the mindset shifts from going to church in order to claim Christianity to seeing oneself as a participant in what God has given his people as a gift.

There is a purpose, design, and reason for why the church functions in the manner she does. Consistent practices that may seem as merely tradition upon first glance, are prescribed by God for his people to practice together until Christ returns. The local church, congregated together, is the Lord's primary plan for discipleship, fellowship, and mission for the Christian life. A Short Guide to Church is not a technical treatment of ecclesiology, but rather a book to put in the hands of every prospective and current church member, to help the body of Christ, expressed locally, to see the purposes and plan of the local church for their life of faith, and why it truly is the best thing going.
Shop All "Short Guide"
Specifications
Dimension - Height

0.41

Dimension - Length

7

Dimension - Width

5

Language

English

Medium Format

Hardcover

Number of Pages

160

Product Group

Books

Publication Date

2024-06-04

Publisher

B&H Publishing Group

ISBN10

1430091959

ISBN13

9781430091950