 The Quest By Beth Moore
A New Bible Study from Best-Selling Author Beth Moore
There Is No Quest Without Questions
The crooked punctuation mark at the end of a sentence speaks of curiosity, interest, and perhaps doubt. A question is an invitation to vulnerability, to intimacy. The Bible does not shy away from such an invite. Over and over we see the people of God asking questions of their Creator. We also see the God of the universe asking questions of His creation.
The Quest is a challenge to accept the invitation. In this six-week excursion with Jesus, Beth Moore uses questions from Scripture to lead you into intimacy with the One who knows you best. Learn to dig into the Word, to respond to the questions of God, and to bring your questions before Him. Let the crooked punctuation mark be the map that points you into a closer relationship with the Father.
Learn to pray to promote intimacy with God.
Explore questions and responses from the Bible.
Track your quest by journaling along the way.
Learn to read and respond to Scripture.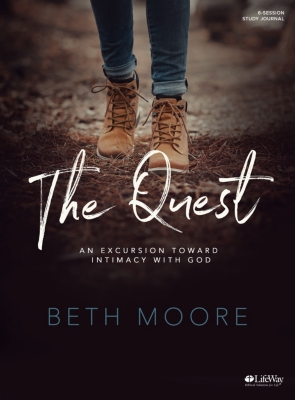 The Quest for Women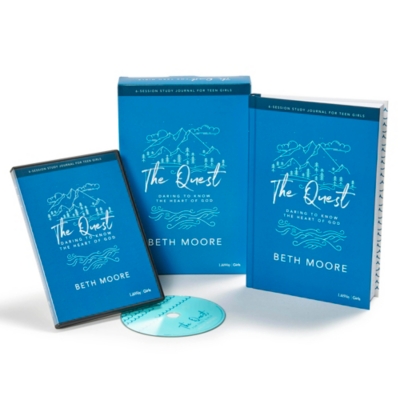 The Quest for Teen Girls

The Quest for Kids
Download social media images plus iPhone and computer wallpapers from The Quest.
By signing up, you agree to receive information regarding The Quest and other Lifeway resources.